Trump may visit India as part of East Asia tour
Trump may visit India as part of East Asia tour
Oct 01, 2017, 04:33 pm
3 min read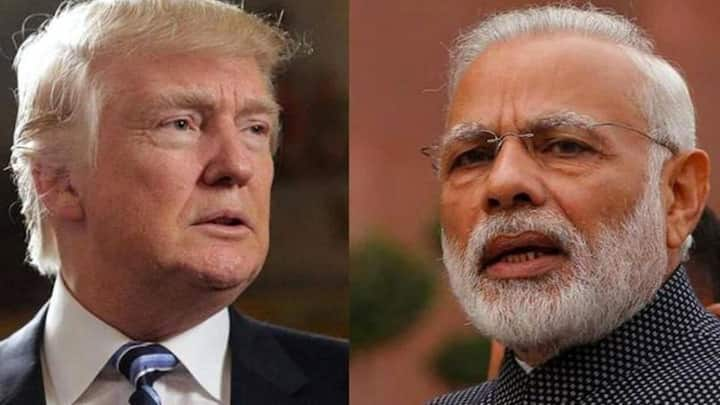 As US President Donald Trump embarks on his East Asian tour of Japan, South Korea, China, Vietnam, and the Philippines on November 3-14, sources say that there may be a possibility of him visiting India as the White House mentioned that Trump "will discuss the importance of a free and open Indo-Pacific region to America's prosperity and security." What does this imply? Know more!
Relations with Trump begin on an uneasy note
Modi had invested immense political capital and time to ensure that India-US relations with President Barack Obama reach great heights. When Trump came to power, his "America first" policy and Modi's "Make in India" policy were bound to clash. Thus, when Trump withdrew from the Paris climate agreement accusing India of demanding billions for complying with the agreement's stipulations, it was an uneasy beginning.
Modi visits the US on Trump's invitation
A few months into his presidency, Trump invited Modi to visit the US and accorded him a red carpet welcome. Modi became the first foreign leader to dine at the White House after Trump came to power. The visit helped them to form a warm working relationship and discuss issues of strategic importance such as the situation in Afghanistan, North Korea, Malabar naval exercises etc.
Trump has taken an assertive stand against Pakistan-sponsored terrorism
Trump had made it clear that Washington "can no longer be silent about Pakistan's safe havens for terrorist organizations… that pose a threat to the region." Syed Salahuddin, Kashmiri militant outfit Hizb-ul-Mujahideen's supreme commander was designated a "Specially Designated Global Terrorist," upholding India's position that Pakistan is fuelling Kashmiri separatism. Trump also urged Pakistan to expedite the process of bringing 26/11 perpetrators to justice.
Under Trump, defense ties reach newer heights
When US defense secretary James Mattis visited India, the two countries tried to deepen their defense ties by identifying projects for collaboration. India plans to manufacture F-16 and F-18A fighter planes under 'Make in India' through technology sharing with American companies Boeing and Lockheed Martin, respectively. This visit also allowed the countries to discuss China's growing influence and Pakistan's cross-border terrorism in the region.
US' Afghanistan Policy places India at the center of things
When unveiling US' Afghanistan policy, Trump highlighted the importance of India's role for developing Afghanistan. Earlier, though US welcomed economic assistance, it never encouraged India's military presence in Afghanistan, afraid that it might hurt Pakistan. But, Trump has flipped this approach by taking a hard-line against Pakistan festering terrorist organizations in the region and welcoming India's military role in ensuring stability.
What does Trump's trip imply?
Though there is no talk of Trump visiting India, his daughter Ivanka Trump is scheduled to come to Hyderabad for a Global Entrepreneur Summit in November-end, maybe setting the stage for a Presidential visit in upcoming months. Trump's Asia visit, apart from strengthening alliances, may confront the "North Korean threat." If he makes a stopover in India, it would herald newer heights for India-US relations.