#VijayMallyaExtradition: UK Home Secretary approves Mallya's extradition to India
#VijayMallyaExtradition: UK Home Secretary approves Mallya's extradition to India
Written by
Ramya Patelkhana
Feb 04, 2019, 10:29 pm
3 min read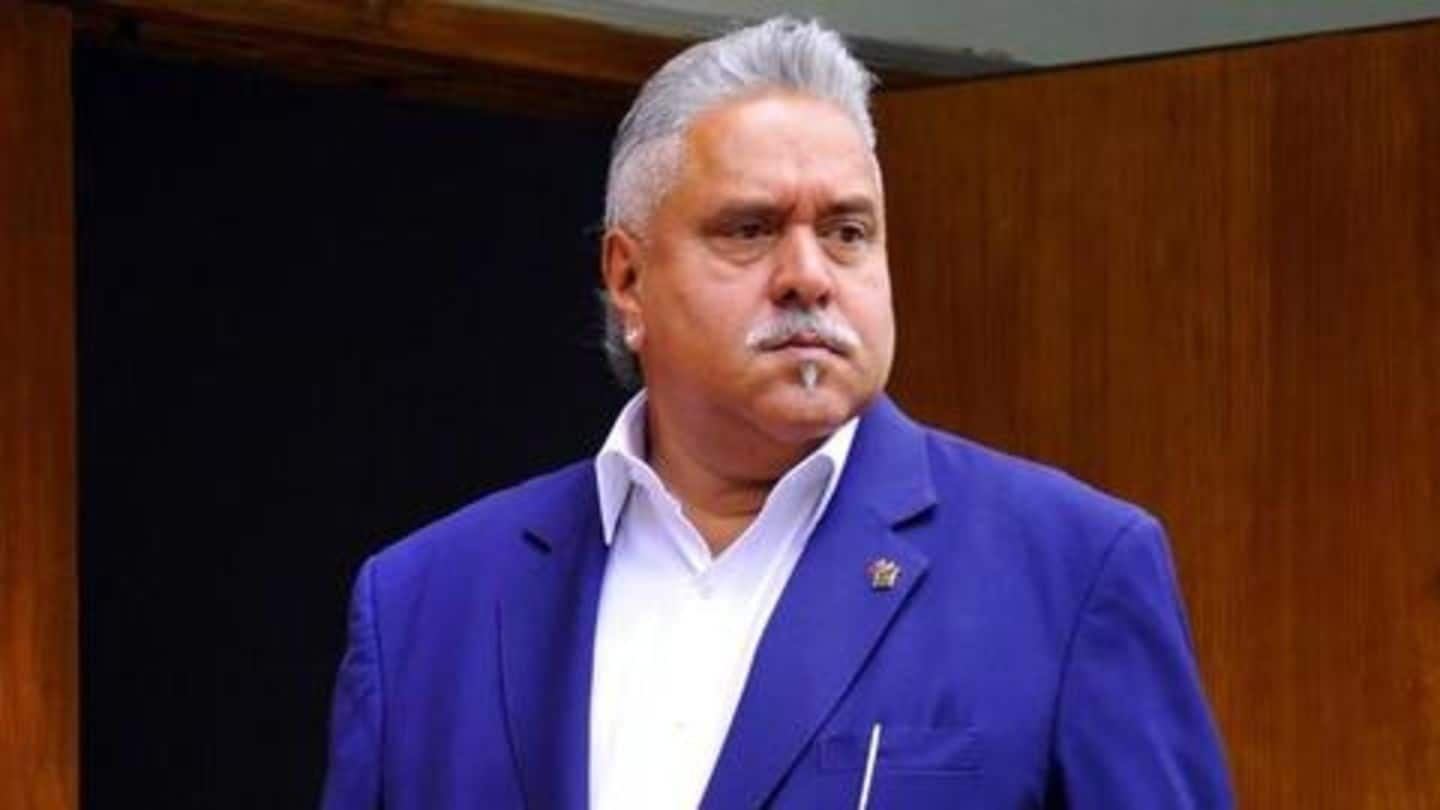 The extradition of embattled businessman and fugitive, Vijay Mallya, to India has been formally cleared by the United Kingdom Home Secretary. The UK Home Secretary approved the Indian authorities' request and signed the extradition papers to bring the liquor baron back to the country. He faces trial for alleged fraud and money laundering charges amounting to an estimated Rs. 9,000cr. Here's more.
UK Home Secretary formally signed extradition order for Vijay Mallya
Mallya can appeal in higher court in 14 days
However, Vijay Mallya can now formally appeal in a higher court against his extradition to India within 14 days. The legal team of the 62-year-old boss of now-defunct Kingfisher Airlines has also reportedly confirmed that they are going to appeal against the extradition order.
Here's what Jaitley tweeted on Mallya extradition
Modi Government clears one more step to get Mallya extradited while Opposition rallies around the Saradha Scamsters.

— Arun Jaitley (@arunjaitley) February 4, 2019
A statement by the UK Home Office spokesperson
"On February 3, the Secretary of State, having carefully considered all relevant matters, signed the order for Vijay Mallya's extradition to India," the UK Home Office spokesperson was quoted as saying by a Times Now report. "Vijay Mallya is accused in India of conspiracy to defraud, making false representations and money laundering offenses," the spokesperson added.
Await early completion of legal process for extradition: Govt sources
"We have taken note of the decision of the UK Home Secretary to sign on the order for Vijay Mallya's extradition.... While we welcome the UK government's decision..., we await the early completion of the legal process for his extradition," Indian government sources said.
Mallya can approach Court of Appeal and Supreme Court
Vijay Mallya can now appeal the extradition order to the Court of Appeal as he reportedly has an automatic right for appealing. If this court rules against him, Mallya could also approach the Supreme Court as per the UK extradition rules. In case there's no appeal, the extradition must be reportedly done within 28 days of the Secretary of State's decision to order extradition.
London court earlier ruled Mallya should be extradited to India
Earlier, in December 2018, the London Westminster Magistrates' Court ordered the extradition of Vijay Mallya to India. The court had ruled that he should be extradited from the UK to India, delivering its verdict in the matter after a year-long trial. At that time, Chief Magistrate Judge Emma Arbuthnot found prima facie a case against Vijay Mallya for fraud, conspiracy, and money laundering.
Vijay Mallya has been living in London since 2016
Vijay Mallya left India in 2016 and has been in London on a self-imposed exile. He has been on bail since his arrest on an extradition warrant in April 2017. Mallya had contested his extradition claiming that the case against him is "politically motivated" and that the loans he has been accused of defrauding on were sought to keep his now-defunct airline afloat.