Weird vacuum challenge is the latest craze on social media
Weird vacuum challenge is the latest craze on social media
Jun 02, 2019, 03:02 pm
2 min read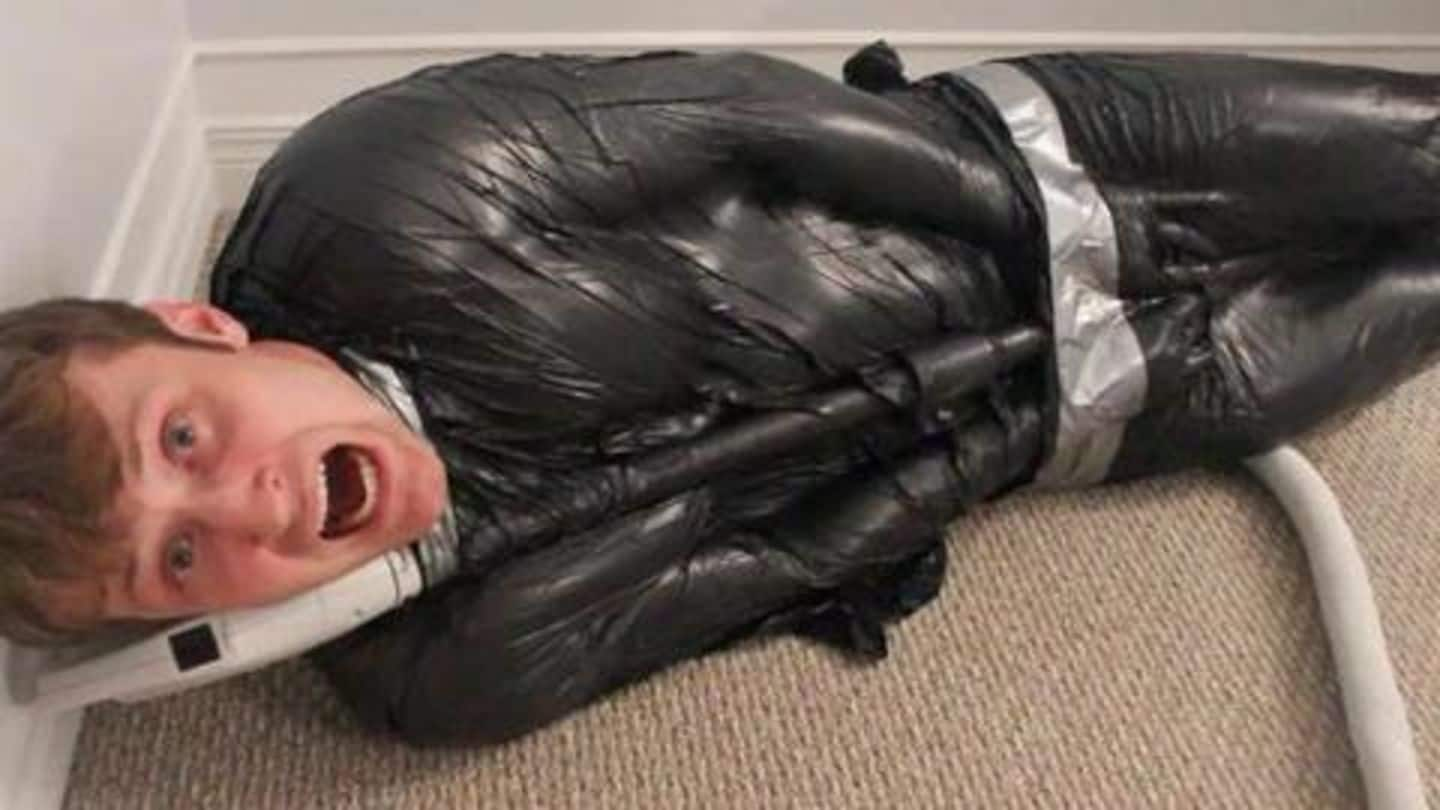 The Internet is a quirky place. Every few days, we see a new, weird trend, which becomes the talk of the town. After the popular Ice bucket challenge, Tide pod challenge, and condom challenge, comes the latest fad, Vacuum challenge, which is driving netizens insane. The 'fun' trend is getting viral on Twitter and Instagram, but it isn't entirely safe. Here's why.
First of all, what's the deal?
People all over the world are sharing videos of themselves on social media performing this weird new challenge. As per the challenge, participants wrap themselves in a big bin bag, and then use a vacuum cleaner to suck out all the air from the bag. This 'traps' the person in the bag, making it look like they're wearing the Black Widow outfit from Avengers.
Here's a video of the challenge
Want to take another look?
It's not as safe as it is fun
Unfortunately, the challenge isn't as safe as it is fun. If not done properly, the act might as well lead to serious health threats. In one incident, a person was stuck on their kitchen floor for nearly two hours before their parents came to the rescue. Also, if the bin bag is placed over the mouth or head, one might risk suffocation.
Unsolicited piece of advice
If you are someone who can survive without having to feel the need for doing and filming every social media trend that arrives, you'll be safe. Otherwise, ensure all precautions. Never cover your face and head while performing the challenge. Also, never do it alone!