#Davos2018: Armed with desi cuisine, yoga, Modi to woo world
#Davos2018: Armed with desi cuisine, yoga, Modi to woo world
Jan 22, 2018, 08:31 pm
2 min read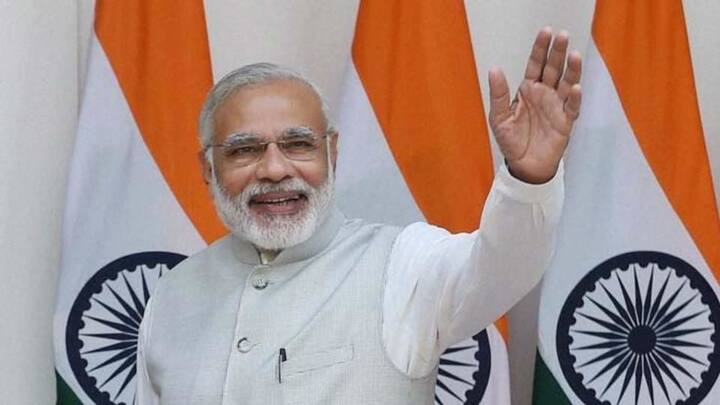 PM Modi has reached the Swiss ski-town, Davos, to convince the rich and powerful that India is open to business. Modi is the first Indian PM in over 20 years to be attending the WEF Annual Meeting. The last PM to attend it was Deve Gowda in 1997. Not only this, India is set to be the flavor at Davos with desi food and yoga on display.
What is the World Economic Forum (WEF) at Davos?
The Swiss Alps' week-long event was first held in 1971 by German business professor Klaus Schwab. Political and business bigwigs, intellectuals, celebrities and activists debate the world's problems at this annual shindig. This year, about 2,500 delegates and 70 world leaders including France's Emmanuel Macron and US's Donald Trump are attending. The theme is "Creating a Shared Future in a Fractured World."
Why does this year's summit matter to India?
This year's summit is important for India for various reasons. PM Modi would deliver the keynote address at the plenary session. Apart from urging investors to come and "Make in India," he will talk of a "new, young and innovative India." Moreover, he will highlight steps taken by his government to improve ease of doing business, check corruption, streamline taxation, boost sustainable growth etc.
India's presence is the highest in WEF's 48-year history
In a first, this year, India has over 130 participants. PM Modi is accompanied by six union ministers including Arun Jaitley, Suresh Prabhu, Piyush Goyal etc. Over 100 CEOs including Reliance Industries' Mukesh Ambani and ICICI's Chanda Kochhar are attending. Ex-RBI governor Raghuram Rajan will speak on addressing 2018's economic challenges. Bollywood superstar Shahrukh Khan, who will be felicitated, will talk of women empowerment.
So, what is PM Modi's agenda at Davos?
PM Modi's choc-o-block 24 hours at Davos began with a meeting with Swiss President Alain Bersetand. This is followed by an India-hosted reception at the Congress Center. He will also host a roundtable for 40 global CEOs, including Airbus CEO Dirk Hoke, Hitachi Chairman Hiroaki Nakanishi etc. Following his keynote address, Modi will interact with the International Business Council, which includes top global leaders.