Lesser-known but interesting facts about Koenigsegg
Lesser-known but interesting facts about Koenigsegg
Nov 19, 2019, 03:01 pm
3 min read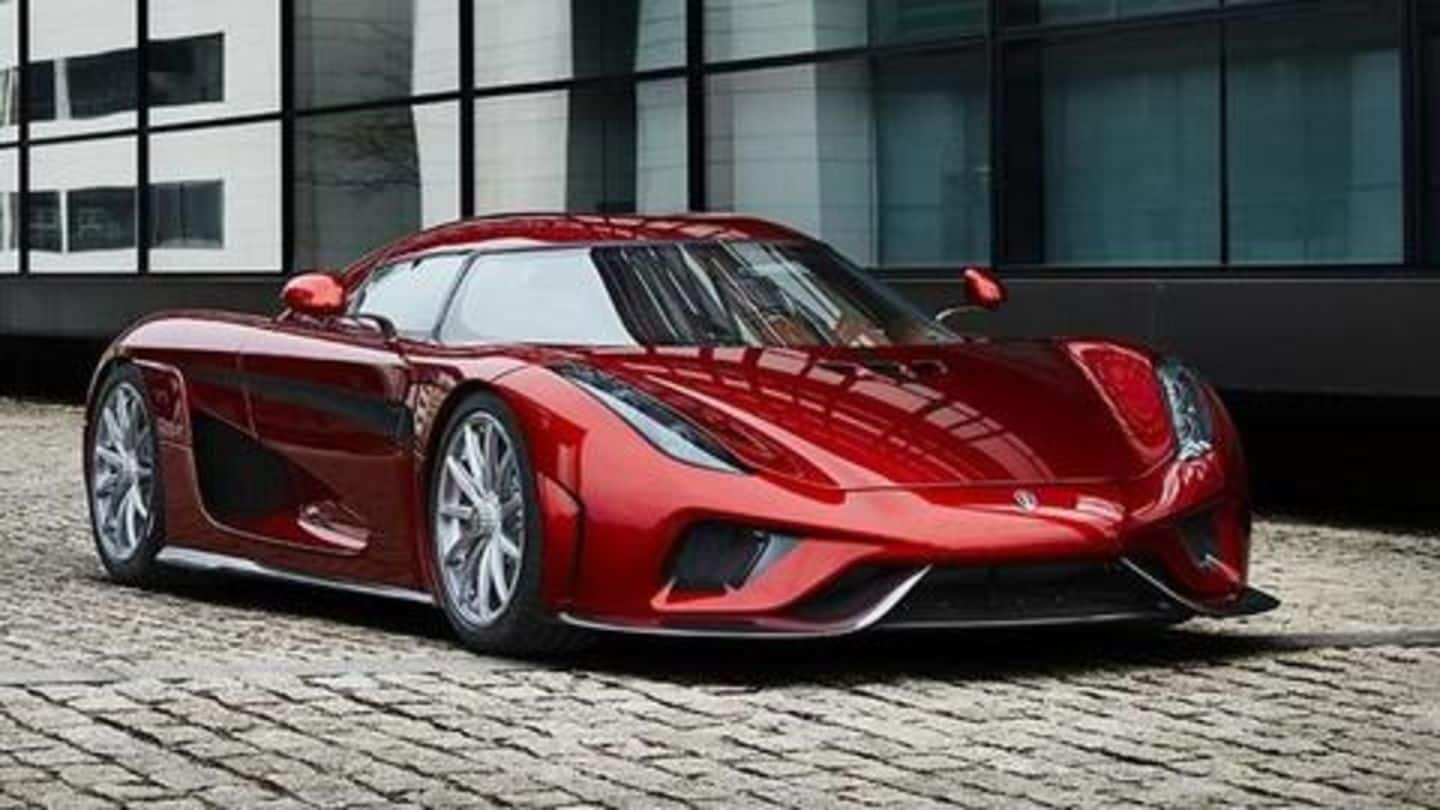 Koenigsegg may not be a name as familiar as Ferrari or Lamborghini but the Swedish car-maker is second to none when it comes to making high-performance cars. Over the last 25 years, the company has produced some of the world's most powerful and breathtakingly beautiful hypercars that are a testament to the company's automotive perfection. It's time for some Koenigsegg facts!
Koenigsegg: From a humble start-up to a hypercar killer company
When the Ferraris and Lambos of the world were winning track races, Koenigsegg didn't even exist. In fact, it was only in August 1994 when 22-year-old Christian von Koenigsegg decided to follow his dream and started Koenigsegg Automotive. Two years later, a concept vehicle - 'CC' hit the roads. And finally, in 2002, the 655hp 'CC8S' was launched as the first production-ready Koenigsegg.
The first of its name: 2002 Koenigsegg CC8S
The first Koenigsegg, the CC8S, happened eight years after the project was conceptualized. And the result of this long project was a spectacular piece of automotive engineering. In 2002, CC8S packed a V8 Supercharged engine that produced 655hp of peak power. The same year, this engine was certified by Guinness World Records as the world's most powerful engine in a production car.
In 2005, Koenigsegg CCR became the world's fastest production car
As an upgrade to the CC8S, Koenigsegg launched the CCR in 2004, packing it with a more powerful 806hp twin-supercharged engine. The engine was once again certified as the most powerful by Guinness. However, accolades flooded in when in 2005, the CCR became the world's fastest car by recording 387.86 km/h on the speedometer, beating McLaren F1's 7-year-long record of 386.4 km/h.
The world's first production car with a 1:1 power-to-weight ratio
Perhaps, the most notable achievement of Koenigsegg is One:1, the world's first Megacar. It was the first-ever production car to feature a 1:1 power-to-weight ratio. The car's total weight of 1,360kg, was matched with a 1,360hp V8 engine. It also had track-optimized aero winglets, carbon fiber wheels, large air vents, custom-made Michelin tires, and active shock absorbers. Notably, only six customer cars were built.
Koenigsegg Jesko: The company's answer to Bugatti's record-setter Chiron 300+
Meanwhile, in September, a tweaked Bugatti Chiron beat Koenigsegg Agera RS (274mph) to become the world's fastest car. In fact, the Bugatti became the first-ever road-legal hypercar to breach the 300mph magic limit by recording a top speed of 304.773 mph (490.484 km/hr). However, Koenigsegg has readied a 1,600hp Jesko model that is expected to attempt a new speed record sometime soon.