#Alert: 'Adidas free shoes' scam is circulating on WhatsApp
#Alert: 'Adidas free shoes' scam is circulating on WhatsApp
Sep 26, 2019, 03:07 pm
2 min read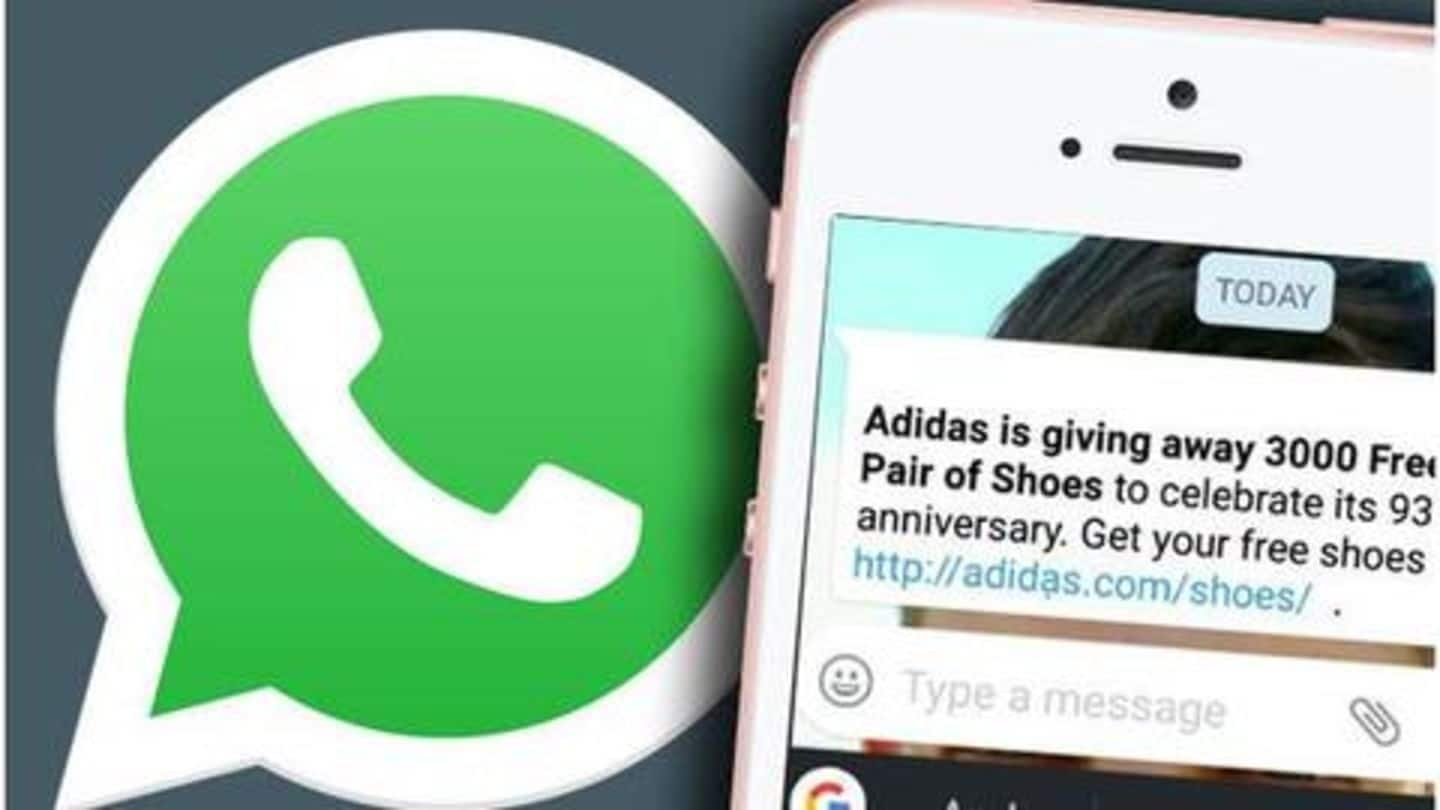 Last year, a scam related to Adidas surfaced online wherein the company was claimed to be giving away 3,000 pair of shoes for free as part of its 93rd anniversary. And now, a similar scam is back in which users are receiving "free Adidas shoes" messages over WhatsApp along with a malicious URL to avail the offer, according to a TOI report. Here's more.
Here's what the fraud message will be like
"Adidas is giving away 700 free pair of shoes and 7000 T-shirts to celebrate its 70th anniversary", the message reads with a link to click for more details. Clicking on the URL takes you to a fake website called "anniversaries.win" wherein you are asked to provide your personal information. That URL is the first real giveaway since it isn't an official Adidas website address.
Once you provide all the details, the webpage then asks you to share the message (bait) with 15 other WhatsApp users. This clearly is a ploy to boost the reach of the fake campaign. You are even asked to provide your shoe size.
So, what's the motive of the scam?
The goal of this scam is "click fraud". A lot of scammers target WhatsApp's huge consumer base via such clickbaity monetization scheme to rack up bogus ad clicks and earn revenues. Clicking the URL doesn't result in the installation of malicious software or phishing attack but the fraudsters can do that through the link. So, if you've received a similar message, simply delete it.
Use these tips to safeguard your interests
To check fake websites, look out for http and https prefixes. The former shouldn't be trusted with personal information or payments while the latter is secure as it uses an encrypted, private connection. Moreover, look for copyright information, company details, spelling errors, broken links, and the domain. For spotting fake calls, use applications like Truecaller to verify numbers and always doubt every good offer.