AirAsia sells remaining stakes in Indian arm to Air India
AirAsia sells remaining stakes in Indian arm to Air India
Nov 02, 2022, 08:06 pm
2 min read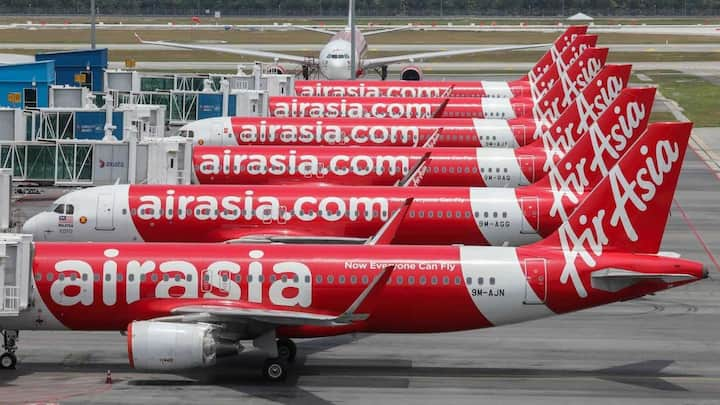 AirAsia Aviation Group Ltd. (AAGL) has sold its remaining shares in its Indian arm AirAsia (India) to Tata's Air India. The Malaysian company sold 16.33% of equity shares in the company. This agreement comes amid AirAsia's return to the skies after the pandemic. The company ran its India operations in partnership with Tata Sons. Tata Sons purchased Air India earlier this year.
Why does this story matter?
India is one of the biggest civil aviation markets in the world. To withdraw from such a large market makes little to no sense for most companies.
For AirAsia, however, it does. The company has a more robust presence in South-East Asia. Therefore, focusing there makes more sense.
This works out for Air India as well, as it tries to rebuild its lost glory.
AirAsia wants to concentrate on the ASEAN region
AirAsia India was a joint operation between AAGL and Tata. The former initially owned 49% of the venture. In December 2020, it sold 32.67% of its stakes to the Indian conglomerate. The sale was made to help the company focus on its operations in the ASEAN region. The current sale is also for the same. It is expected to receive $18.83 million in proceeds.
Not the end of relationship with Tata Group: AAGL CEO
"Since 2014, when we first commenced operation in India, AirAsia has built a great business in India, which is one of the world's biggest civil aviation markets. We have had a great experience working with India's leading Tata Group," said AAGL's Group CEO Bo Lingam. "This is not the end of our relationship, but the beginning of a new one," he added.
Air India, AirAsia will together have 15.7% market share
Air India's proposal to buy the entire equity share of AirAsia India was approved by the Competition Commission of India (CCI) in June. The Tata group plans to consolidate its airline business by bringing AirAsia and Vistara under Air India. AirAsia has a total market share of 5.7%. Post-takeover, the combined entity of Air India and AirAsia will have a market share of 15.7%.