'People are crying': Employee describes grim scenes at Amazon India
'People are crying': Employee describes grim scenes at Amazon India
Jan 16, 2023, 12:17 pm
2 min read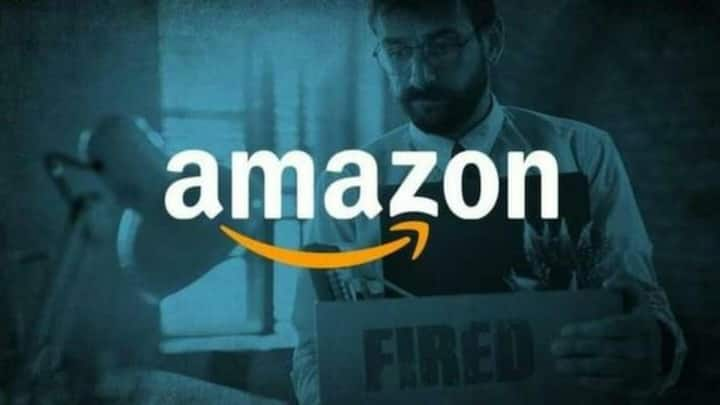 Amazon is expected to axe around 1,000 employees in India this month as part of its second round of layoffs. The company has already begun the process, and according to an employee, the situation is depressing. In a post on Grapevine, an anonymous community app for Indian professionals, the staffer writing under the pseudonym "batman1" described the grim atmosphere at Amazon offices in India.
Why does this story matter?
Layoffs are usually a tense affair. It takes a toll on both affected employees and their colleagues who remain in the company.
The emotional impact of a job cut is manifold when it is part of a mass layoff.
The post by the person, who is purportedly an Amazon employee, reveals the human and emotional side of an otherwise financial decision.
I don't feel motivated to work anymore, says Amazon employee
In the post titled "Amazon India Current Condition," the employee said that 75% of his team had been fired. "Although I'm in the remaining 25% I don't feel motivated to work anymore," he added. He then mentions that they can hear people "crying in the office" after receiving the news of their termination.
The employee turned to alcohol to deal with workplace situation
We are familiar with the emotional toll that layoffs take on fired employees. However, we rarely come across the accounts of those who are left. The anonymous Amazon employee's post depicts how job cuts affect the remaining employees. According to him, he has turned to alcohol to find solace. He bought "3-4 bottles of beer" and "was awake the whole night."
Check out the description of the atmosphere at Amazon
Atmosphere at Amazon India as layoffs take place:

"You can hear people breaking down and crying in the office"

"75% of my team is gone, I'm still employeed but don't feel like working anymore"

Link to post on Grapevine: https://t.co/Af6tAtOgLw pic.twitter.com/qqGpKYV2sd

— Corporate Chat India (@anonCorpChatInd) January 13, 2023
Amazon is set to fire over 18,000 employees
Earlier this month, Amazon CEO Andy Jassy announced that the company will axe over 18,000 employees. The number stated by Jassy trumped the previously reported figure of 10,000. The company began laying off employees last November. Per Jassy, the job cuts are due to an uncertain economy coupled with the company's rapid hiring during the pandemic.
Employees are offered severance pay, job placement support
In his blog post, Jassy said that affected employees would be provided with the necessary support. "We are working to support those who are affected and are providing packages that include a separation payment, transitional health insurance benefits, and external job placement support." In India, fired employees were reportedly offered five months of severance pay.