Meet Beatoven.ai, the AI that can create original, royalty-free music
Meet Beatoven.ai, the AI that can create original, royalty-free music
Jan 17, 2023, 03:32 pm
3 min read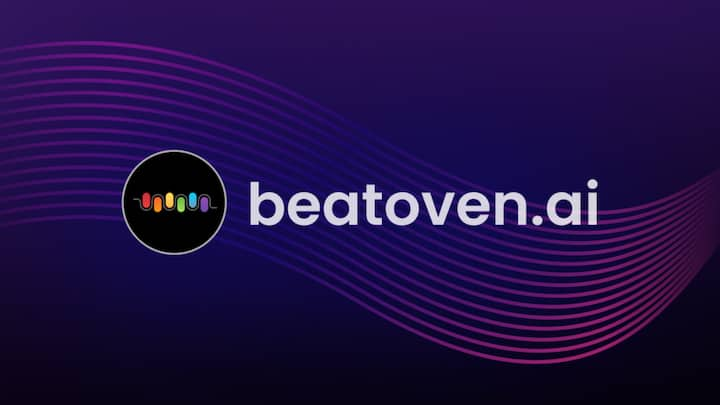 Content creators rely heavily on music to make their content appealing. However, they are often faced with the copyright hurdle in finding the appropriate music, making content curation a backbreaking process. This is where Beatoven.ai, India's first AI-backed music start-up, comes in. The platform offers music creators a chance to create affordable, royalty-free, and exclusive music.
Why does this story matter?
Music is an integral part of the fast-booming creator economy. From TikTok to Instagram to Snapchat, music catalyzes content and permeates across the broader social media ecosystem.
However, music is an area where copyright laws are strictly implemented. As a result, content-creating platforms place a lot of emphasis on content that adheres to copyright laws.
This task is as daunting as it sounds.
Beatovan.ai was founded in 2021 by two IIIT alumni
Music licensing and associated copyright questions are enough to overwhelm content creators. An AI such as Beatovan.ai aims to make that task easy for them. It simplifies creating original, royalty-free background music in videos, reels, and podcasts. The company was founded by two IIIT-Allahabad alumni Siddharth Bhardwaj and Mansoor Rahimat Khan. Launched in 2021, the firm aims at fusing music with technology.
Beatoven.ai works with deep learning networks, a type of machine learning method that analyzes complex or large data. When a user sets the duration, the tempo, and the genre of the music piece they want, the AI scans the database and offers five options. Users will also have the option to customize the sound and tweak the instrumental layers.
The company has built its own database
To avoid any copyright-related issues, Beatoven.ai's database is sourced from hundreds of musicians. The AI has a database of 50,000 samples sourced from 200 artists. The company went on the path of sourcing its own database because training the AI on historical music data is a hard ask. It takes the AI 10 minutes to generate five options for a one-minute track.
Beatovan.ai's goal is to collaborate with humans
The pertinent question here is, can Beatovan.ai replace musicians? Per the company, its goal is to collaborate with humans rather than replace them. "AI is already creating something for you but it is your job to curate and customize it to meet your needs. It cannot be a generic tool for everyone, rather it should be highly personalized," said Bhardwaj.
The company has a subscription-based model to generate revenue
The company makes money through a subscription-based model. There are three tiers of subscription worth $20 (around Rs. 1,600), $40 (roughly Rs. 3,300), and $100 (nearly Rs. 8,100). YouTubers account for the majority of subscribers.