Parag Agrawal to replace Jack Dorsey as Twitter CEO
Parag Agrawal to replace Jack Dorsey as Twitter CEO
Written by
Siddhant Pandey
Nov 29, 2021, 10:07 pm
3 min read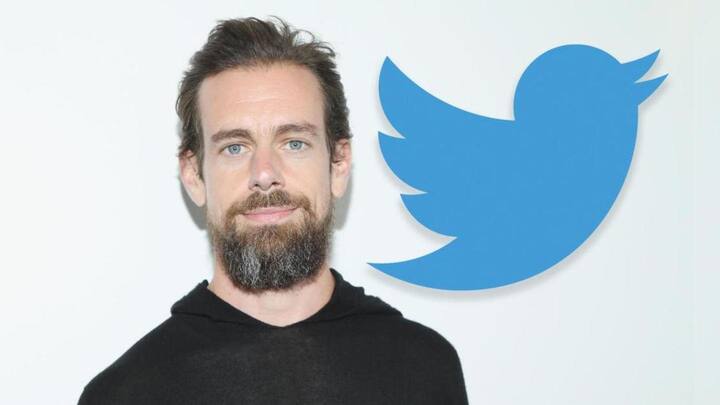 Jack Dorsey announced on Monday that he will be stepping down as the Chief Executive Officer (CEO) of the microblogging site Twitter Inc. Dorsey will now be replaced by the company's Chief Technology Officer (CTO) Parag Agrawal effective immediately. Agrawal was unanimously appointed the CEO by the board, Dorsey said. Earlier in the day, reports had emerged of Dorsey's expected departure.
In recent years, Dorsey has been facing heat over struggling to juggle Twitter and Square Inc., a payments company he co-founded in 2009.
He has also been facing criticism over hate speech on Twitter from politicians and activists.
Incidentally, he had stepped down as Twitter CEO in 2008 only to return in 2015.
Lately, he has also taken an interest in cryptocurrencies.
'Finally time for me to leave'
Dorsey shared his exit on Twitter, sharing a screenshot of a company-wide email with the subject line, "Fly." "After almost 16 years of having a role at our company...from co-founder to CEO to Chair to Exec Chair to interim-CEO to CEO...I decided it's finally time for me to leave," the email read. He said the exit was his decision.
Dorsey said a company being "founder-led" is ultimately "severely limiting and a single point of failure." He said the decision was tough adding, "I'm really sad...yet really happy." He cited three reasons justifying his exit at this time: Agrawal becoming CEO, Bret Taylor becoming the board chair, and the "ambition and potential" of the Twitter team.
Why did Dorsey say about Agrawal?
Dorsey said Agrawal had been his choice "for some time given how deeply he understands the company and its needs." He described Agrawal as "curious, probing, rational, creative, demanding, self-aware, and humble." "[Agrawal] has been behind every critical decision that helped turn this company around," he said, "My trust in him as our CEO is bone-deep."
Agrawal is an alumnus of the Indian Institute of Technology (IIT) Bombay who went on to attain a Ph.D. in Computer Science from Stanford University. He had joined Twitter in 2011 as a Distinguished Software Engineer and rose through the ranks. He was made CTO in March 2018. Agrawal thanked Dorsey for his mentorship and friendship adding, "Let's show the world Twitter's full potential."
Dorsey to serve on board until summer 2022
Agrawal had started at Twitter as an engineer, Dorsey highlighted to the team, adding that every member had the potential to change the course of the company. "I'm going to serve on the board through my term (May-ish) to help Parag and Bret with the transition," he added. "And after that...I'll leave the board...to give Parag the space he needs to lead."
Dorsey praises new board chair
Dorsey also welcomed Taylor's decision to become board chair. Taylor "understands entrepreneurship, taking risks, companies at massive scale, technology, product, and he's an engineer," he said. Taylor's involvement "gives me a lot of confidence in the strength of our board going forward," he added.
Dorsey's exit anticipated for months
In early 2020, the hedge fund Elliott Management Corp had called for Dorsey's exit saying that he was paying too little attention to the company. The hedge fund had then struck a deal wherein Twitter had to grow monetized daily users by over 20% and boost revenue growth. Reportedly, failing to achieve these goals could have led to Dorsey's removal.