Twitter CEO Jack Dorsey refuses to appear for Parliamentary hearing
Twitter CEO Jack Dorsey refuses to appear for Parliamentary hearing
Written by
Shiladitya Ray
Feb 09, 2019, 05:44 pm
3 min read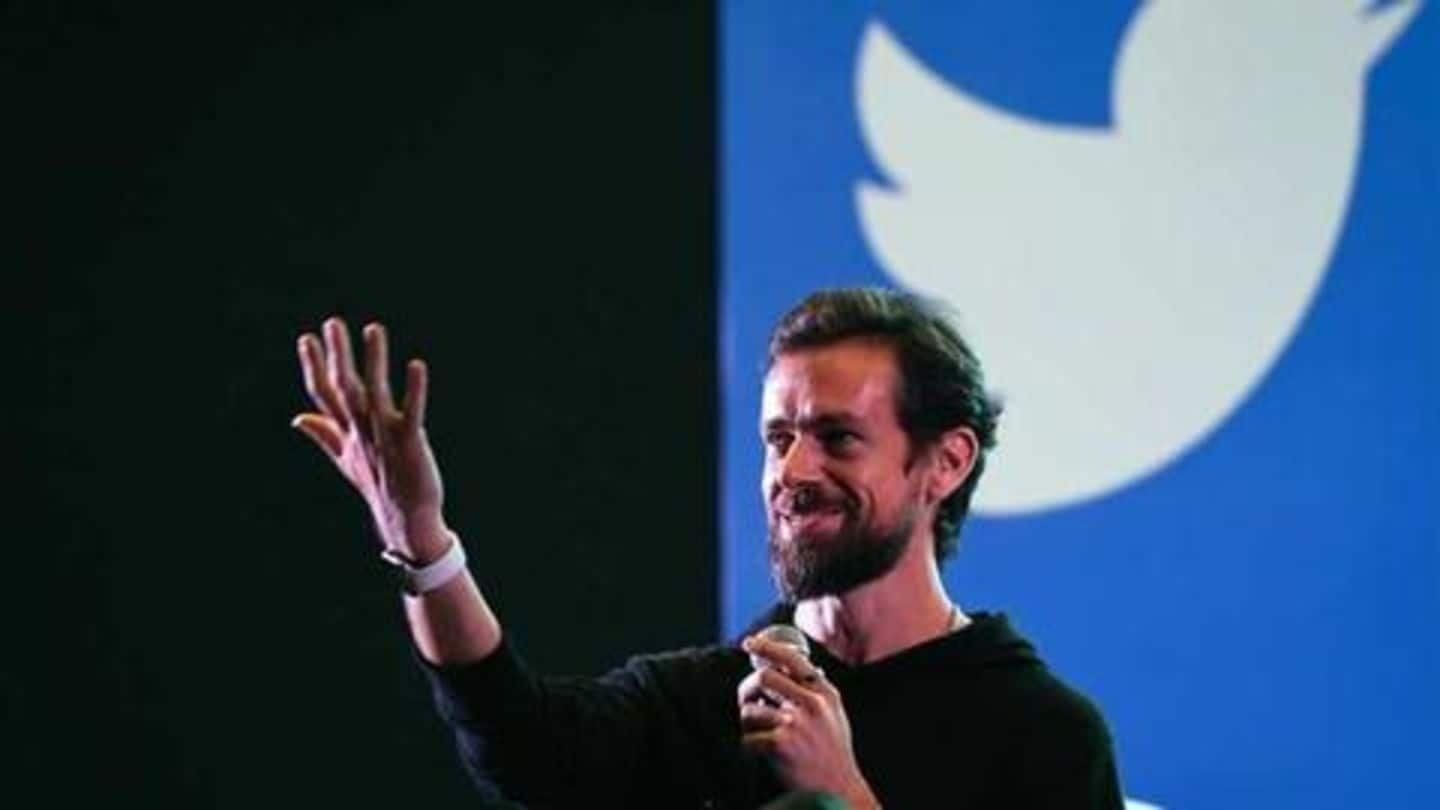 Reportedly, Twitter CEO Jack Dorsey and other top Twitter officials have refused to appear before a Parliamentary Committee on IT that had earlier summoned them to discuss the issue of safeguarding citizens' rights on social media. The Parliamentary Committee, headed by BJP MP Anurag Thakur, had issued a summon to the Twitter top brass via official e-mail on February 1. Here are the details.
Dorsey had specifically been asked to be present
In his letter to Twitter, Thakur had summoned Dorsey and other top Twitter officials. The meeting had initially been scheduled for February 7, but was later postponed to February 11 to allow more time for the officials to travel. However, Twitter cited "short of the hearing" as reason for not attending, despite being given 10 days' time to travel.
The development comes at a time when there have been growing concerns about citizens' rights on social media, and data privacy. The hearing was also significant given the fact that the Lok Sabha elections are coming up, and social media is a major factor that can influence both people's voting tendencies as well as parties' election campaigns.
Globally, there's growing concern over Twitter's conduct
Yet, India isn't the only one concerned about Twitter's conduct. Globally, the micro-blogging site has been facing increasing scrutiny over its conduct, and the Parliamentary Committee hearing in India is the fourth such hearing where Twitter has been summoned. The social media giant had earlier faced similar hearings in Singapore, the European Union, and back home in the United States.
President Trump has accused Twitter of bias multiple times
In the US, in particular, Twitter has been accused of censoring right wing views numerous times, with US President Donald Trump having directly targeted the micro-blogging site. President Trump, in July last year, had accused Twitter of 'shadow banning' profiles of prominent Republican leaders on its platform, and since then has repeatedly brought up the issue of anti-conservative bias on social media platforms.
In general, tech companies have been accused of anti-right bias
In August, President Trump had also threatened Twitter, Facebook, and Google with regulatory consequences for their alleged anti-right bias. Dorsey's public acknowledgement about his own "left-leaning" views did not help ease the pressure on Twitter either. Subsequently, in September, reports had surfaced about the US government drafting an executive order to regulate social media and deal with "bias".