Chipmaker Broadcom offers to buy Qualcomm for $103bn
Chipmaker Broadcom offers to buy Qualcomm for $103bn
Written by
NewsBytes Desk
Edited by
Shikha Chaudhry
Nov 10, 2017, 12:10 am
3 min read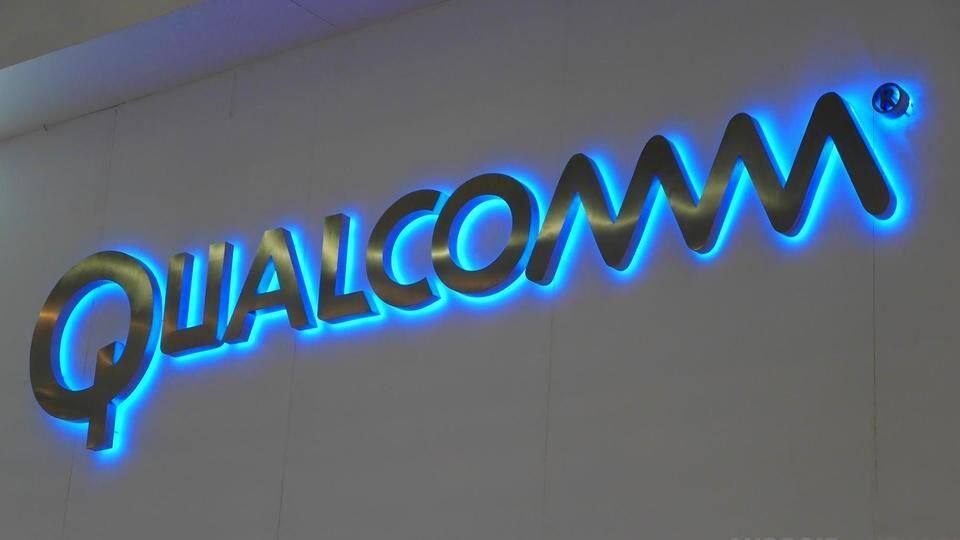 In a move that could reshape the global mobile chip industry, US-based chipmaker Broadcom has proposed to buy another chip giant Qualcomm for $103bn. It would be the biggest-ever takeover deal in the tech industry's history if completed. However, Qualcomm is reviewing the proposal and is likely to reject it as "too low." Meanwhile, take a look at the largest tech deals so far!
Qualcomm to acquire NXP Semiconductors in $38bn deal
In another mega-deal in 2016, US-based chipmaker Qualcomm offered to buy Dutch global semiconductor manufacturer NXP Semiconductors for $38bn. In Sep'17, NXP shareholders approached Qualcomm to renegotiate the deal, which they felt was undervalued. While the US regulators have approved the deal, the European Union is yet to give its approval. If completed, this would be the biggest-ever takeover deal in the semiconductor industry.
Chipmaker ARM acquired by SoftBank for $32bn
In Jul'16, Japanese conglomerate SoftBank Group made an acquisition offer for the UK-based multinational semiconductor and software design company, ARM Holdings, in an all-cash deal at $32bn. The takeover deal, aimed at significantly boosting the Japanese giant's presence in the IoT (Internet-of-Things) segment, was completed in Sep'16. ARM's acquisition is considered the biggest for a technology company in Europe.
Microsoft bought LinkedIn for $26.2bn last year
In June 2016, tech giant Microsoft expressed its intent to acquire professional networking company LinkedIn for $26.2bn. The deal was completed in December 2016. Microsoft bought LinkedIn in an all-cash deal. It was Microsoft's biggest-ever acquisition deal by size. Jeff Weiner continuesto remain the CEO of the California-based business-oriented social networking company that offers services on web and app platforms.
Dell bought EMC Corp in $67bn deal
In Oct'15, Dell announced its intent to acquire the data storage and enterprise software company EMC Corporation in a shares-and-cash deal valued at $67bn, the highest valued acquisition in tech industry till date. The deal was closed in Sep'16, and following the merger, EMC Corp was renamed "Dell EMC". Dell's personal computer, enterprise server, and mobile businesses were merged with EMC's enterprise storage business.
Facebook acquires WhatsApp for $22bn
In Feb'14, social media giant Facebook announced it would acquire mobile instant messaging company WhatsApp for $19bn in cash and stock. However, the final price increased by $3bn by the time the deal was closed in Oct'14. Facebook wrapped up the deal for roughly $22bn as WhatsApp's stock price rose. The landmark deal reportedly "changed the contours" of the global instant messaging market.
Google acquires Motorola for $12.5bn; sells it to Lenovo later
In Jan'11, American telecom MNC Motorola split into Motorola Mobility (dealing with consumer-oriented products, including mobiles) and Motorola Solutions (enterprise-oriented products). In Aug'12, tech giant Google, in one of its largest takeover deals, acquired Motorola Mobility for $12.5bn. However, within two years, in Jan'14, the Android maker sold Motorola's smartphone manufacturing arm to Chinese smartphone company Lenovo for as low as $2.9bn.
HP bought Compaq for $19bn 16 years ago
In 2001, Hewlett-Packard announced it would buy Compaq, its rival in personal computers business, for approximately $25bn. At the time, HP and Compaq announced a "definitive merger agreement to create an $87 billion global technology leader." Though the merger deal was initially valued at $25bn, it was closed at approximately $19bn due to the fall in HP's share value in 2002.