Microsoft's profit declines by 12% in Q4 amid economic uncertainties
Microsoft's profit declines by 12% in Q4 amid economic uncertainties
Jan 25, 2023, 01:49 pm
2 min read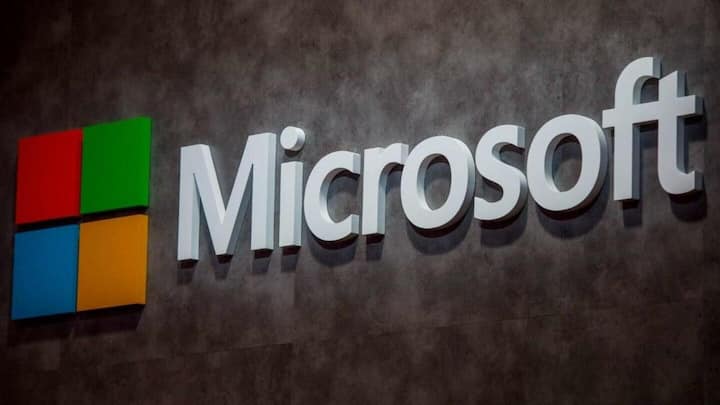 Microsoft has announced its earnings report for the final three months of 2022. The tech giant recorded its lowest growth in revenue since 2016, while profit dropped by double digits. The company's weak numbers in the last quarter come amid recently announced mass layoffs, as it tries to trim costs due to economic uncertainty. The firm's cloud business, however, met analysts' expectations.
Why does this story matter?
Microsoft's Q4 earnings and the outlook for the current quarter are an appropriate representation of the current economic reality. With recession fears looming large, demand for services offered by tech giants is on a decline.
Even the company's perennial cloud service is slowing down in the face of macroeconomic headwinds.
This trend is expected to continue this year as well.
Company recorded a 2% increase in revenue
In the last quarter, Microsoft reported a revenue of $52.7 billion, up by a modest 2% from the year prior. It slightly missed the average analyst estimate of $52.94 billion. The tech giant's net income fell by 12% year-over-year to $16.4 billion. However, adjusted earnings per share of $2.32 topped Wall Street's estimate of $2.29.
Azure Cloud Services grew by 31%
Microsoft's saving grace in the last quarter was its intelligent cloud business, which grew by 18% to $21.51 billion. The Azure Cloud Services, which is a part of the company's cloud business, grew 31%. The service ended 2022 with a 30% market share, up from 20% in 2020. Meanwhile, market leader Amazon Web Services' (AWS) share dropped to 55% from 70%.
Personal computing and video game revenues fell
As the PC market continues its downward trend, the company reported a decline in revenue from its personal computing segment, which fell 19% to $14.24 billion. Sales of its Windows operating system also declined by 29%. The earnings from video games and Xbox fell 12% in the quarter. The company has been making some big bets in the video gaming segment recently.
Microsoft expects revenue to decline this quarter
Despite the growth it recorded in the cloud segment last quarter, the company cautioned that the decline in demand for cloud computing services will bring down the growth this quarter. "Organizations are exercising caution given the macroeconomic uncertainty," said Microsoft CEO Satya Nadella. The company expects its overall revenue to be $51 billion this quarter, a 3% increase from the year prior.