Ajay accidentally leaks Kajol's number on social media; gets trolled
Ajay accidentally leaks Kajol's number on social media; gets trolled
Sep 24, 2018, 06:47 pm
2 min read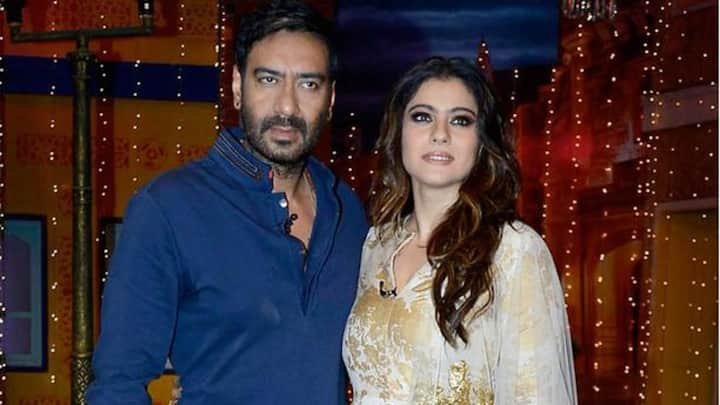 Celebrities interacting with fans is a trend these days. While it improves their connection with the fans, but they need to be cautious as this 'over-sharing' can turn into a nightmare at times. This is what has happened with celebrity couple Ajay Devgn and Kajol, after the 'Dhamaal' actor leaked wife Kajol's personal number on social media. This is no joke!
Social media turns a menace for Ajay-Kajol
Ajay Devgn, who has always been an overprotective family man, invited trouble today after he accidentally shared Kajol's number in a tweet on micro-blogging site Twitter. He wrote, "Kajol not in country.. co-ordinate with her on WhatsApp 9820123300." Looks like he made a post out of a direct message. Well, the tweet hasn't been pulled down yet. One can't imagine what Kajol must be going through, after receiving a barrage of texts/calls.
This might be Ajay's biggest blunder in life
Kajol not in country.. co-ordinate with her on WhatsApp 9820123300.

— Ajay Devgn (@ajaydevgn) September 24, 2018
Twitterati trolls Ajay mercilessly, and rightly so (!)
As soon as Ajay tweeted about Kajol's contact number, Twitterati went berserk and started targeting the 'Raid' actor for his absent-mindedness. The actor is being trolled mercilessly on Twitter. @RoflGujju tweeted, "Hame laga ki maal jayda fuk liya." @oldschoolmonk wrote, "Sir gutkha kam khaya karo, dimag control mei nahi rehta". @rishabagree tweeted, "Ajay Bhai this is twitter. Not whatsapp."
Kajol's number has gone viral post Ajay's tweet
Meanwhile, Kajol busy with 'Helicopter Eela' promotions
Meanwhile, Kajol is busy promoting her upcoming movie 'Helicopter Eela'. The actress will be seen on the big screen a three-year hiatus. She was last seen in 2015 release 'Dilwale'. Helmed by Pradeep Sarkar, 'Helicopter Eela' is slated to release on October 12.