'Don't Be Shy Again' credit row: Badshah, Sachin-Jigar respond
'Don't Be Shy Again' credit row: Badshah, Sachin-Jigar respond
Written by
Siddhant Pandey
Oct 21, 2019, 08:08 pm
3 min read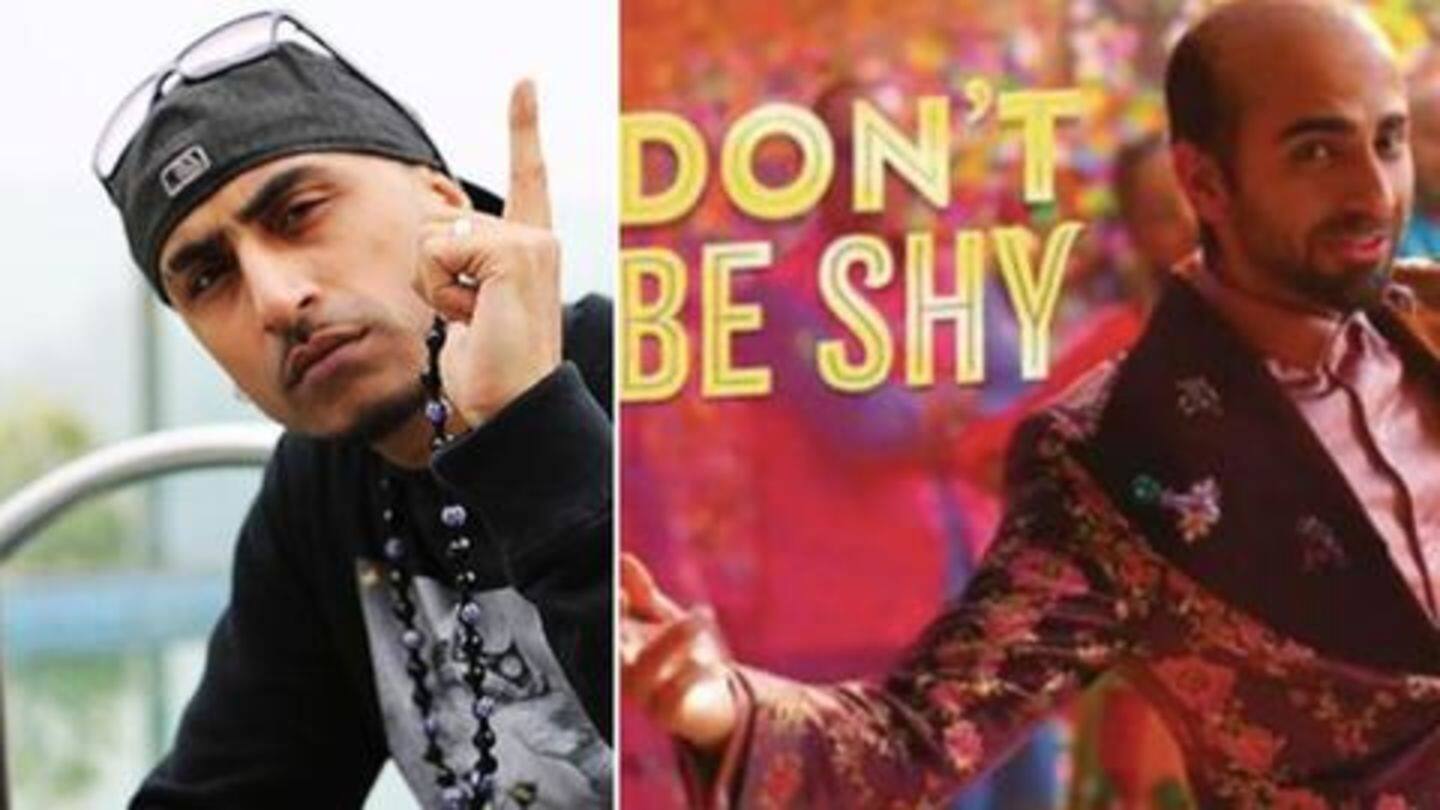 Amar Kaushik's Bala is staring at yet another controversy. Recently, Don't Be Shy Again, a recreated version of the 2004 hit song Don't Be Shy, was released as part of Bala's soundtrack. However, the original composer, British-born Indian musician Dr. Zeus, took issue with the song as the music label Sony Music India did not credit him as the original artist.
'Don't Be Shy Again' credited Sachin-Jigar as music composers
Don't Be Shy Again was recently released, crediting Sachin-Jigar (Sachin Sanghvi and Jigar Saraiya) as composers and Mellow D and Badshah for lyrics. Badshah and Sachin-Jigar, along with Shalmali Kholgade and Gurdeep Mehendi were credited for vocals. While the song has been rewritten in part and re-recorded, it is unmistakably a remake of Don't Be Shy, and Dr. Zeus wondered why he wasn't credited.
'Sachin-Jigar, When did you compose Don't Be Shy and Kangna?'
Badshah clarified 'necessary rights' were obtained for the song
Hours after Dr. Zeus's tweet, Badshah tweeted saying that he "loves and respects" the former and that he had the "right to get angry with me." Badshah added, "I got on the song, which has been recreated by my dear friends Sachin-Jigar, only after making sure we had the necessary rights. But still, if there's any misunderstanding, I'll make sure it gets cleared ASAP."
You can check Badshah's tweet here
Sony Music updated credits adding names of Dr. Zeus, Rouge
Subsequently, Sony Music India added the additional credits to the original Don't Be Shy song, composed by Dr. Zeus, featuring artist Rouge. Rouge member Legha was also credited for the song's English lyrics. However, in a Saturday tweet, Dr. Zeus said it wasn't about "last-minute credits—which are still totally wrong!" He did appreciate Badshah for "having the courtesy of picking up the phone."
Meanwhile, Dr. Zeus defended Ayushmann Khurrana, Badshah against trolls
In later tweets, Dr. Zeus also defended Badshah and Ayushmann Khurrana, Bala's lead actor, against the Twitter hate. He tweeted, "It's not the actor or rapper at fault here. I appreciate the love, but it would wrong of you to blame Ayushmann Khurrana and Badshah."
We're apologetic that label initially didn't credit original artist: Sachin-Jigar
Finally, on Monday, Sachin-Jigar tweeted, "The accusation of stealing the song is misplaced since all rights were acquired before the project began." The duo added, "We're apologetic as the label initially did not credit the original artist. The composer credit we have been given is for the new version which we have composed as per the requirements of the film's script."
'Bala' embroiled in controversies since trailer release
To recall, after the release of Bala's trailer, the film faced flak over Bhumi Pednekar's brownface. Additionally, the director of the upcoming film Ujda Chaman, Abhishek Pathak, also criticized Bala since both films are centered on alopecia. However, upon realizing that the films shared a common plot, Bala's release was advanced from November 15 to November 7, a day ahead of Ujda Chaman's release.