'GoT' new posters show Night King, others sitting on throne
'GoT' new posters show Night King, others sitting on throne
Mar 01, 2019, 03:28 pm
2 min read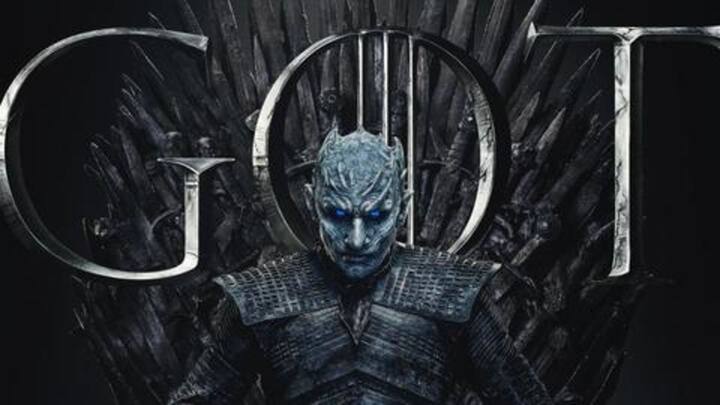 The final season of Game of Thrones will arrive in 45 days and fans can't stop speculating on who will sit on the throne. And, the show-makers are not making it any easier. On Thursday, the GoT team released a series of 20 pictures of the show's characters sitting on the Iron Throne, including the Night King, on Twitter. Here's more.
Posters include characters like Samwell Tarly, Jorah Mormont, Grey Worm
The new GoT posters have once again left fans scratching their heads over who will rule the seven kingdoms. Characters such as Cersei Lannister, Tyrion Lannister, Jon Snow, Bran Stark, Arya Stark, Sansa Stark, Jaime Lannister, Samwell Tarly, Missandei, and Jorah Mormont are seen sitting on the throne. Further, there are also posters of some unsung heroes like Grey Worm on the throne.
Winter is here, tweets 'Game of Thrones' official Twitter handle
Will Jon Snow make it to the throne?
'The Game is coming to an end'
Jon's pose is similar to Ned Stark's on the throne
If you look closely, Jon's pose on the throne is strikingly similar to his father (now revealed as his uncle) Ned Stark. On the other hand, Theon's expression looks glum and confusing, something fans would probably feel too if he actually gets the throne. Meanwhile, Jamie looks utterly depressed and we can't help but wonder if HBO is throwing us hints.
Netizens connecting hidden dots; retweeting their favorite characters' posters
Meanwhile, netizens had a lot to say about these pictures with many trying to connect hidden dots (if there are any). One netizen posted pictures of Bran and the Night King side by side trying to prove the well-known fan theory of 'Bran is the Night King'. Also, many users have been retweeting their favorite characters' posters, including those of Arya and Tyrion.
Final season will have 'shocking' chapters, revealed Emilia Clarke
Recently, in an interview, Emilia Clarke, who plays Daenerys Targaryen, promised "shocking" chapters in the ultimate season. "Shock. I just think there's going to be a lot of, it's going to be huge, that much everyone needs to know," Clarke said. The Season 8 of the fantasy series is set to hit the screens on April 14 and the details are kept under wraps.