Hrithik v/s Kangana: The clash between class and crass
Hrithik v/s Kangana: The clash between class and crass
Written by
Pallabi C Samal
May 10, 2019, 12:51 pm
4 min read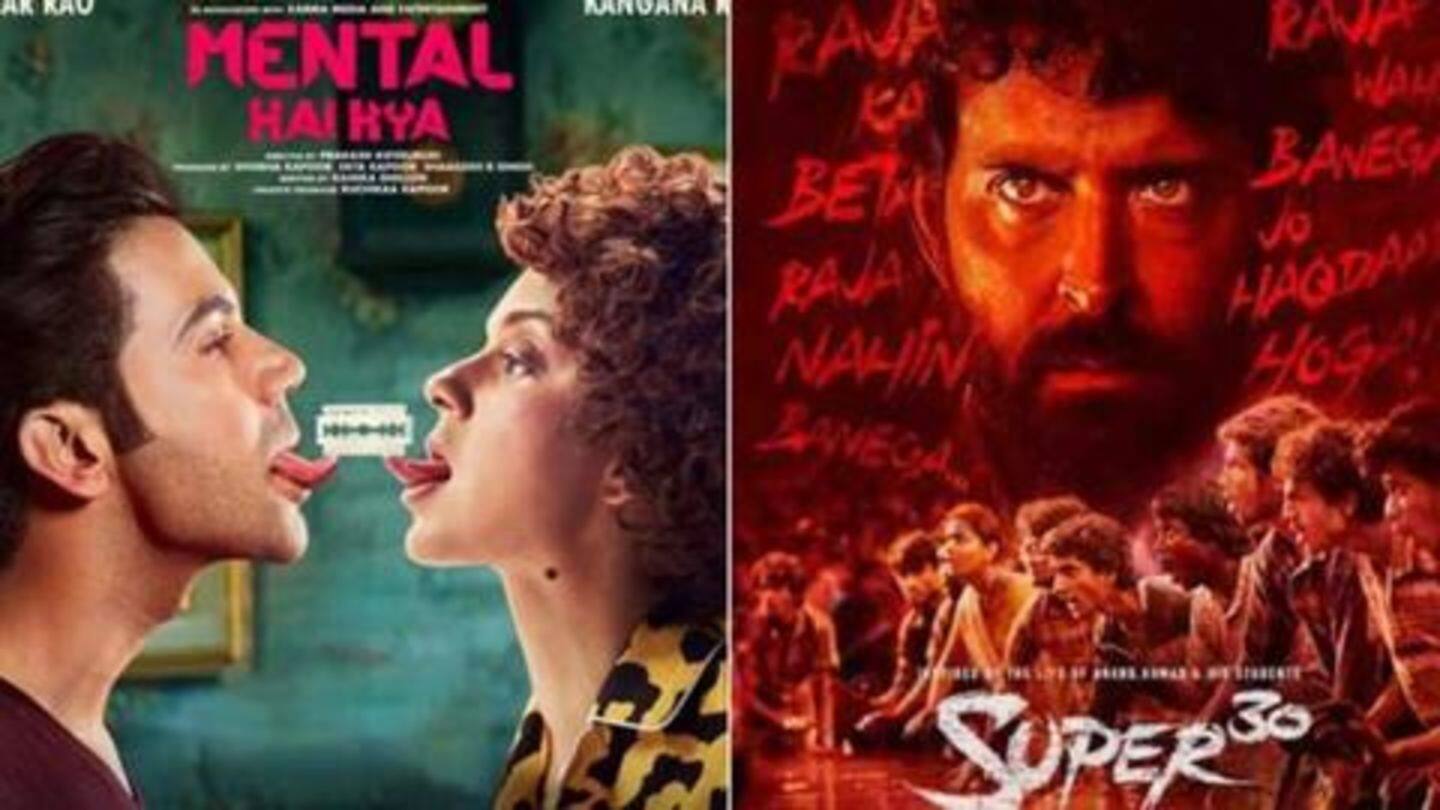 Ever since it was announced Hrithik Roshan's Super 30 and his arch nemesis Kangana Ranaut's Mental Hai Kya would clash at the box office, there was constant buzz. However, now Hrithik has tweeted that he has requested the Super 30 producers to change the release date of the film to save himself 'from the personal trauma this would cause'. Kangana has duly replied.
This unrelenting helplessness must end, Hrithik says in his post
Hrithik took to Twitter yesterday to make the announcement. He said, "So as to not allow my film to be desecrated by yet another media circus, I have decided to shift the release date of my film Super 30 in order to save myself from the personal trauma and toxic mental violence this would cause." "This unrelenting helplessness must end," he ended his post.
Hrithik did not take Kangana's name, but hinted at it
In his post, the Dhoom 2 actor also said that the film is ready, but he still has requested his producers for the date shift. Without taking Kangana's name, but hinting at it, he noted, "Over the past few years, to my utter dismay, I've been witness to a lot of us cheering and encouraging what was/is an open and blatant case of harassment."
Here is Hrithik's detailed statement about the date shift
Kangana calls Hrithik's release date announcement 'sob story'
Kangana was quick to respond through her sister and manager Rangoli Chandel. She called Hrithik's date postponement post as a "sob story," and said, "Hrithik Roshan, Madhu Mentena and Ekta Kapoor had collectively decided that Hrithik would push the release date of Super 30 and Ekta will bring her film Mental Hai Kya on July 26. They had taken this call last week itself."
Kangana is glad 'Mental Hai Kya' is getting solo release
Kangana also said that she is "glad Mental Hai Kya is getting a solo release," adding that, "I salute my producer Ekta Kapoor for making her way in this male-dominated industry. It's not easy to do what she does. I applaud her courage and power."
Kangana's response to Hrithik's detailed statement came few hours later
Hrithik's tweet probably came after Rangoli's relentless attacks
Hrithik's tweet probably came after Rangoli's barrage of attacks on Wednesday, where she taunted him, called him names like 'Jadoo,' 'Pappu,' accused him of indulging in negative PR exercise against Kangana, and threatened him of physical harm, if Kangana is attacked. Meanwhile Madhu Mantena, Super 30 producer, has said that Hrithik "has nothing to do with the release date of Super 30."
"Throughout the making of our film, Hrithik has been a thorough professional, never interfering in any of the trade-related decisions. Nor did Hrithik interfere in the direction or any other aspect of the film," Mantena said defending Hrithik. Even Ekta, in her Twitter posts on Tuesday and Wednesday, urged everyone to not attack the actors, saying, "it's my decision & Not theirs."
Rangoli ignored Ekta's pleas, Balaji's statement, attacked Hrithik nonetheless
Ekta's production house, Balaji Motion Pictures, had also issued a statement two days back, clarifying that the decision to release Mental Hai Kya on July 26 is "purely for business prospects." The statement also "assured there will be no mud-slinging and it will be a dignified release." Ignoring everything, Rangoli launched the salvo against Hrithik on Wednesday, and the tweets were rather nasty.
After abusing Hrithik, Rangoli offered 'peace,' but on Kangana's terms
Rangoli's tasteless tweets even caught the attention of Twitterverse, who reported it to Mumbai Police. On that same day, however, Rangoli, tagging a media report where Ekta has said not to troll Kangana for Mental Hai Kya's release date, tweeted, "With due respect to everyone, if Kangana is not harmed, trolled or bullied she won't speak against Super 30 cast or its makers...PEACE."