Jacqueline, Nora admit to receiving gifts from Sukesh Chandrasekhar: Report
Jacqueline, Nora admit to receiving gifts from Sukesh Chandrasekhar: Report
Written by
Shreya Mukherjee
Dec 14, 2021, 07:58 pm
2 min read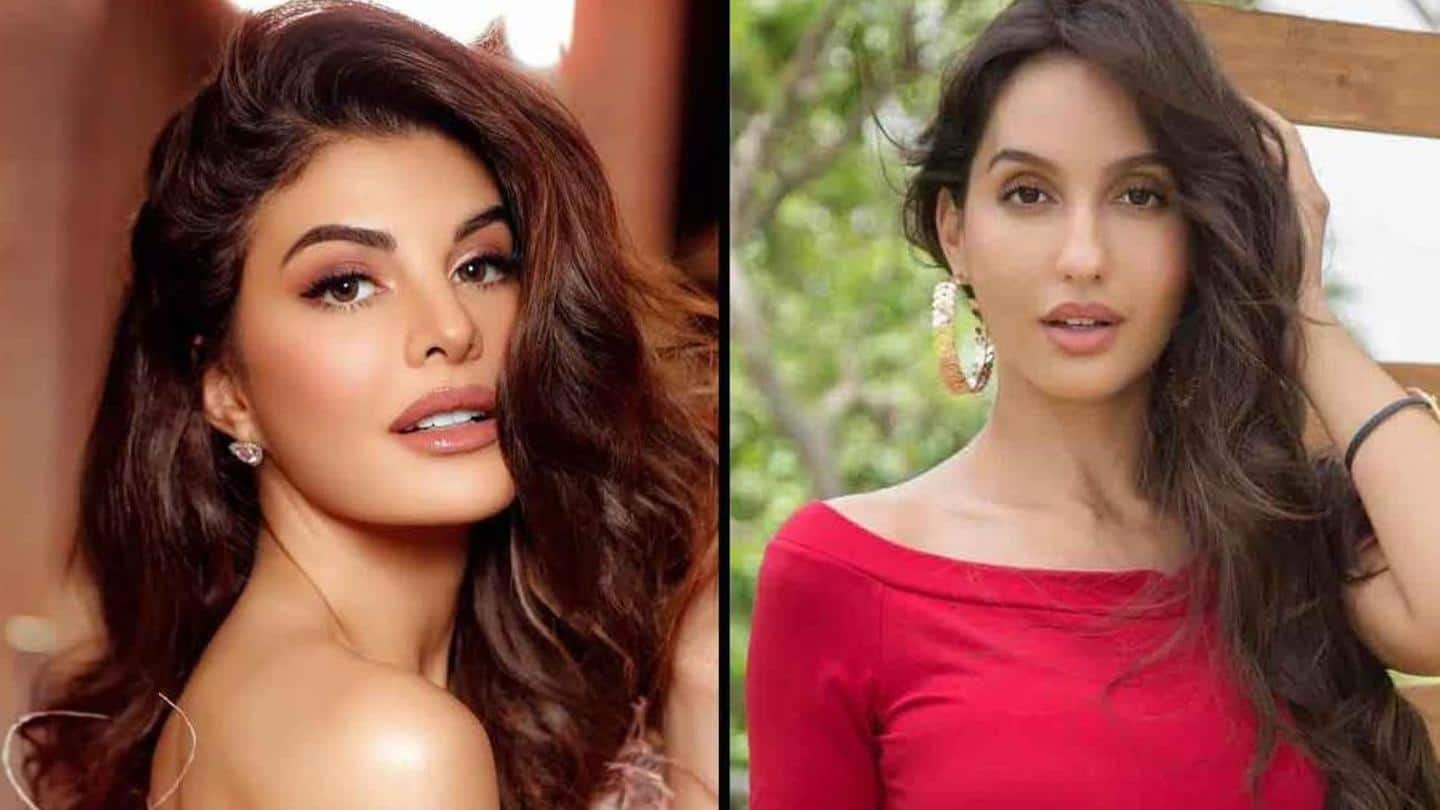 According to a report, Bollywood actresses Jacqueline Fernandez and Nora Fatehi have admitted to having received various expensive gifts from alleged conman Sukesh Chandrasekhar. This admission has been mentioned in a charge sheet prepared by the Enforcement Directorate (ED), the body investigating an extortion case against Chandrasekhar. Both the actresses have been called in for questioning multiple times for ties with the millionaire.
Chandrasekhar is accused of running a Rs. 200cr-worth extortion racket and is currently in Tihar jail.
However, during his prison time, the businessman apparently met the Race 2 star, often gifting lavish items like diamond jewelry, a horse, and Persian cats.
'Dilbar' star apparently received BMW sedan, Gucci bag, iPhone
In its charge sheet against the millionaire, ED has mentioned the actresses confessed to having received gifts like cars and designer bags from the accused, reported NDTV. And, Paul had a role to play in Chandrasekhar establishing contact with the stars. Reportedly, Fatehi has told the agency she received a BMW sedan, a Gucci bag, and an iPhone from the conman.
'A Gentleman' actress took $150,000 loan from Chandrasekhar, alongside gifts
Separately, the A Gentleman actress took a $150,000 loan from Chandrasekhar, alongside gifts like multi-stone earrings and a Hermes bracelet. Earlier, the charge sheet had revealed her getting gifts worth Rs. 10cr from the criminal. Reportedly, the businessman approached both Fernandez and Fatehi as a big admirer of their work and gifted them items as a "token of love" and appreciation.
Fernandez has also been tackling dating rumors with Chandrasekhar
Fernandez, who started talking to the accused in January this year, had also received a Mini Cooper car, which she later returned. While Fatehi came into Chandrasekhar's contact via Paul after the two ladies met at a fundraiser, the alleged conman had made a "spoof" call to befriend the Kick actress. Earlier, images of Fernandez with the businessman had gone viral, sparking dating rumors.