Revisiting and not "remembering" Satyajit Ray on his birthday
Revisiting and not "remembering" Satyajit Ray on his birthday
Written by
Anish Chakraborty
May 02, 2017, 08:54 pm
4 min read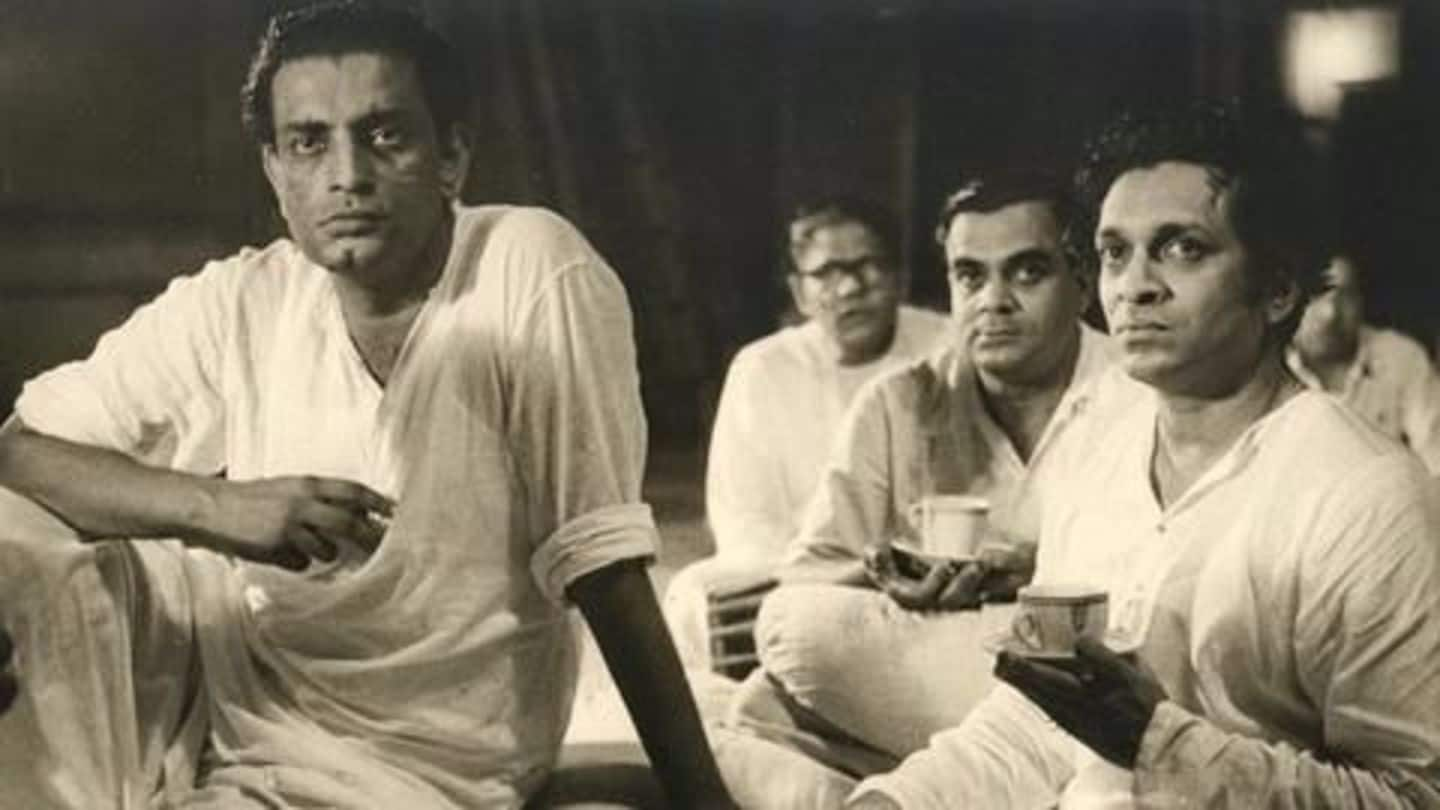 When my editor asked me to do a piece on Satyajit Ray's 96th birth-anniversary, the brief was, "something which is a tribute, not cliché, but contemporary." What she failed to safeguard against was the heartfelt musing of an admirer about a man, who was a gifted writer, illustrator, music composer and a film-maker, who changed the language of cinema. This is not a tribute.
ABCD or Asia's Best Crime Detective
Satyajit Ray or Manik da was a story teller and before his stories made their debut on the silver screen they would make their way to story books. Therefore, generations went to adventure with the Indian Sherlock Holmes, Prodosh Mitter or Felu da and if it was sci-fi that the young mind craved, they found a kindred spirit in Professor Shonku, a genius scientist.
The inimitable talent of Ray
Ray was a gifted calligrapher and a brilliant illustrator; the movie posters, which were conceptualized and created by him, still stand as the centre piece of several heated debates in art circles. He had four fonts to his credit- Ray Bizarre, Ray Roman, Holiday Script and Daphnis, and several other unaccredited ones that he made use of during the opening scenes of his movies.
'Jab chhor chale Lucknow nagari'
Ray made his characters memorable. We get Amjad Khan in Shatranj ke Khiladi resilient in the face of impending doom saying, 'Aap hamari dastar to le sakte hain resident sahab, dastakhat nahi le sakte.' In Satyajit Ray's Agantuk we get to see Utpal Dutt speaking about religion, "I don't believe in something that creates barrier in people, religion does that. Particularly organized religion."
Manik da (da means brother in Bengali) was not shy of picking up controversial topics. One was Charulata that dealt with adultery in a dignified and matured manner, a gravitas that contemporary movies fail to comprehend. Orsen Welles would have found a reflection of Citizen Kane in "Nayak" when the hero says "I'll go to the top, the top, the top."
Introducing western music to Indian cinema
Satyajit Ray in an interview with Doordarshan, talked at length about how he felt it was necessary for him to take charge of the camera and also to take over the role of a music composer. As a music composer he started creating juxtaposition of western and eastern influences to bring about a more contemporary vibe to his urban dramas.
Kurosawa's homage to the "giant" of international cinema
Akira Kurosawa needs no introduction to people, who have been ardent international movie buffs; the man behind Roshomon, Seven Samurai was one, who had immense respect for Ray's work. He once said, "I can never forget the excitement in my mind after seeing it (Pather Panchali)…Ray paints his picture, but its effect on the audience is to stir up deep passions."
Shoestring budgets and a million dollar idea
Martin Scorsese, the man behind Wolf of Wall Street once said that Ray was the inspiration behind Steven Spielberg's classic movie, E.T. "The shoestring budgets in which Ray made his classics is unknown to Europe and Hollywood. His asset was his art of narrating very complicated issues in the simplest form on celluloid in the minimum number of shots and dialogues."
As I said, this is not a tribute
Words no matter how well-written, fall short and, therefore, the parting lines are not ours but of the man who lived, laughed, loved and created stories. "Last, but not least - in fact, this is most important - you need a happy ending. However, if you can create tragic situations and jerk a few tears before the happy ending, it will work much better."