Spider-Man is leaving MCU and it's all because of money
Spider-Man is leaving MCU and it's all because of money
Aug 21, 2019, 04:41 pm
3 min read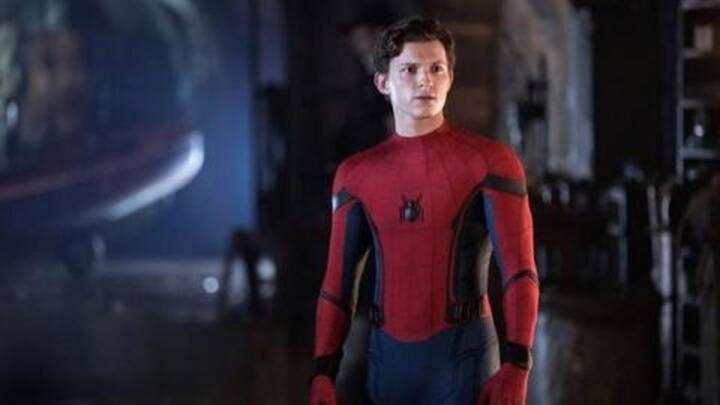 Crushing the hearts of millions of Marvel fans, Disney is parting ways with Sony Pictures' Spider-Man franchise, effectively removing your friendly neighborhood superhero from the Marvel Cinematic Universe (MCU). The development comes even as the last two MCU releases, Avengers: Endgame and Spider-Man: Far From Home, were super hits, breaking all-time records. So, what's going to happen in the future? Here are more details.
Marvel Studios failed to strike co-financing deal with Sony
Apart from the MCU exit of Peter Parker/Spider-Man (played by Tom Holland), Marvel Studios President Kevin Feige and Marvel Studios will no longer be producers of Sony's future Spider-Man films. That's because Disney-owned Marvel Studios failed to strike a deal with Sony Pictures, which owns the Spider-Man franchise. Feige was trying to reach new terms giving Marvel a co-financing stake in future Spider-Man films.
Here's why the deal was refused by Sony
Disney reportedly sought a 50/50 co-financing arrangement from Sony Pictures for the Spider-Man franchise. That would mean that both studios would equally finance Spider-Man films and earn equal profits. Sources reportedly said that Sony, led by Tom Rothman and Tony Vinciquerra, turned that offer down. As per the previous arrangement, Marvel received just about 5% of first-dollar gross, and all merchandising revenues.
Sony Pictures released statement expressing disappointment over news
Meanwhile, Sony tweeted today, "Much of today's news about Spider-Man has mischaracterized recent discussions about Kevin Feige's involvement in the franchise." It added, "We are disappointed, but respect Disney's decision not to have him continue as a lead producer of our next live-action Spider-Man film." Sony said that it hopes for a change in the future, but understands Disney's stand as well.
Is Marvel Studios being too greedy?
The issue here isn't just that Sony doesn't want to share its biggest franchise, but Marvel Studios' greed. Feige's Marvel Studios already owns the rest of MCU superheroes. In fact, after the Fox acquisition, the X-Men, and even the Deadpool franchise, are all in their grasp. Now, with the next phase of films and TV shows lined-up, Marvel Studios is still left wanting more.
'Far From Home' only 2019 non-Disney film among top grossers
Disney straight-up has too much money already. To note, all of 2019's big blockbusters were financed and released by them, barring one: Spider-Man: Far From Home. The film became Sony Pictures' highest-grosser with $1.1 billion collections worldwide, breaking Skyfall's record.
So, what does the future hold for MCU?
Interestingly, sources told BuzzFeed News that Disney and Sony are still negotiating over what they plan to do with Spider-Man. The two studios are reportedly discussing just how included the role of Spider-Man could be in the MCU. So there's still some hope. Sony already has two more Spider-Man films in the works, and hopes director Jon Watts and Holland would stay on board.
Sony and Marvel agreed to share 'Spider-Man' in 2015
To note, Sony has owned rights to Spider-Man for decades. Remember the cringeworthy Tobey Maguire films? After three films, which grossed $2.5 billion worldwide, Sony rebooted the franchise, recasting Andrew Garfield as Spider-Man in the 2012 and 2014 films. That didn't work. In 2015, Sony struck a deal with Marvel Studios to share Spider-Man. Spider-Man then made his MCU debut in the 2016 blockbuster, Captain America: Civil War.