Hotstar rolls back Disney+ within 24 hours of release
Hotstar rolls back Disney+ within 24 hours of release
Written by
Shubham Sharma
Mar 15, 2020, 12:50 pm
2 min read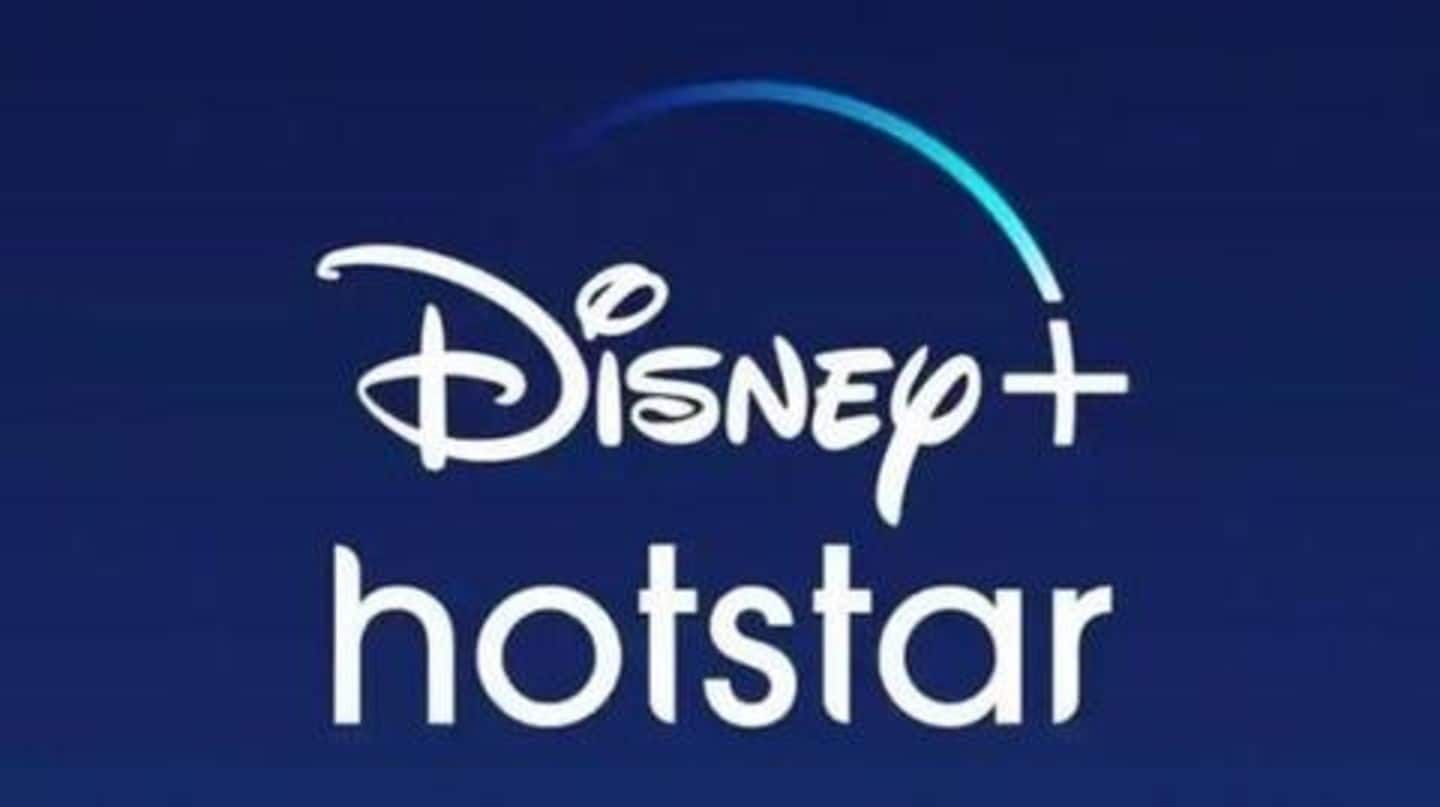 A few days ago, Disney's on-demand video streaming service, Disney+, debuted in India through the Hotstar app. The update came way earlier than expected. But, within 24 hours of its availability, the entire rebranded 'Disney+ Hotstar' product - including all the new content - was rolled back, leaving several users disgruntled. Here's what went down.
Plan to make Disney+ available in India by rebranding Hotstar
Back in February, the then Disney CEO Bob Iger had announced the plan to make Disney+ available through Hotstar, the OTT platform the company had acquired through its acquisition of 21st Century Fox and Star India. The move, Iger said, would make the entire catalog of Disney+ available to Hotstar Premium users and rebrand the whole service to 'Disney+ Hotstar'.
Rebranded app appeared early for several users
While the rebranded app was scheduled to launch on March 29, changes started surfacing last week itself for a number of users. First, the Hotstar logo was updated with blue accents, then the rebranded product rolled out, giving the whole app a revamped look. It had a central 'Disney+' section, which had all the original programming of the streaming service.
Then, the update was rolled back
The availability of Disney+ Hotstar gave people access to plenty of new shows and movies, but that didn't even last for 24 hours. After the update was released, several users started taking to Twitter to report cases of rollback. They claimed that the rebranded logo rolled back to the Hotstar logo, while the original Disney+ content added to the platform has also vanished.
Though Hotstar has not released a statement explaining why it took the rebranded version back, we think it might be because the update might have been pushed to more users than originally intended. Previously, the Star-owned company had announced that it was releasing a limited beta of the app for a "small number of consumers" which didn't happen here.
Users are clearly not happy
The rollback has left Hotstar Premium users infuriated but that won't be the case for long, as the official launch of the rebranded app is just around the corner. The company had planned to launch the service along with IPL 2020 on March 29. Now, even though the cricketing event has been postponed due to coronavirus concerns, the launch will happen as planned.