Future of Aadhaar: How will 2018 turn out for Aadhaar?
Future of Aadhaar: How will 2018 turn out for Aadhaar?
Written by
Ramya Patelkhana
Jan 01, 2018, 12:05 am
3 min read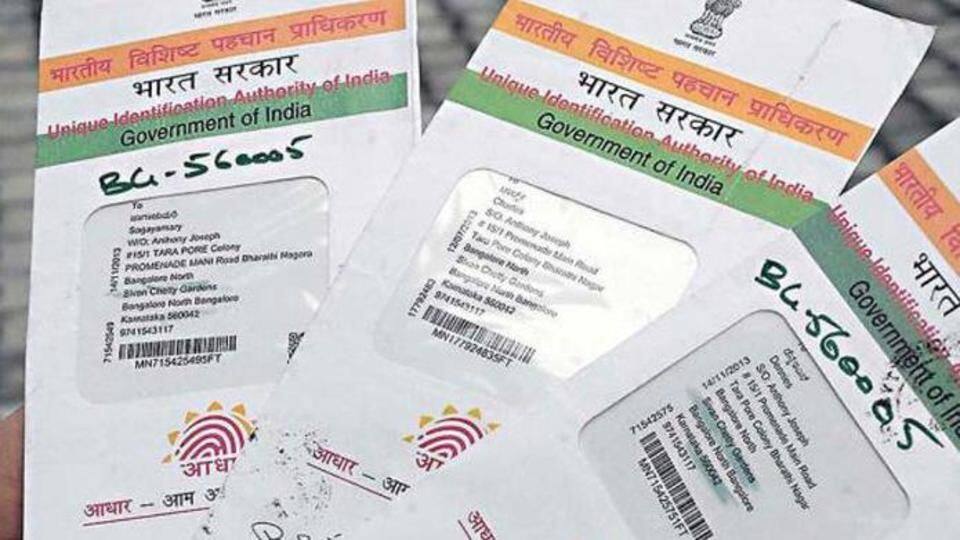 The government has lately been obsessed with Aadhaar; it made mandatory the linking of Aadhaar with various schemes and services. There have been many controversies and a lot of confusion over Aadhaar linkage. Though the Supreme Court, which heard petitions against mandating Aadhaar, is yet to decide its fate, it's expected that Aadhaar would be the basis of almost everything next year. Here's how!
The fate of Aadhaar will be decided in 2018
The SC will decide on the petitions before it challenging the Constitutional validity of Aadhaar Act and deliver the verdict on the right to privacy on 17 Jan'18. But the SC didn't put a hold on the Aadhaar linking. Meanwhile, the number of services requiring Aadhaar have increased. The court extended the Aadhaar-linkage-deadline for most services like PAN and bank accounts to 31 Mar'18.
What if SC rules in favor of the Centre?
If the apex court's verdict on the right to privacy and Aadhaar scheme goes in favor of the Centre, allowing the mandatory Aadhaar linkages to various schemes; then such a ruling will encourage the government to use Aadhaar for several more purposes like criminal probes, too. It will help government realize its "Digital India" dream, allowing citizens to connect with the administration online easily.
What if SC doesn't allow mandatory Aadhaar?
If the Supreme Court rules in favor of the petitioners and doesn't permit the government to make Aadhaar linkage mandatory for government services/services, even then the Centre might find a way to make the Aadhaar scheme work. It may persuade citizens to enroll in Aadhaar and link it to services voluntarily in some manner. The government might even offer incentives for the Aadhaar linkages.
Advantages and disadvantages of mandatory Aadhaar linkages
Aadhaar scheme will help the government work faster and become more efficient. Centre intends to curb corruption, bring transparency, and plug leaks with Aadhaar linkages. However, it puts millions of Aadhaar cardholders at the risk of cyber-crimes. There have been reports of data breaches and misuse of personal information. It seems the government doesn't have a foolproof system to protect the citizens' data.
SC might allow mandatory Aadhaar linkages
The SC is likely to allow the government to make Aadhaar mandatory, at least for some services. For example, the apex court in June ruled that a provision making Aadhaar compulsory for income-tax assesses doesn't violate one's fundamental right to equality or to practise one's profession or trade. So, in any case, Aadhaar is set to become the basis of almost everything next year.
Almost all services to be based on Aadhaar
More services are expected to be linked to Aadhaar next year, even in the private sector and for employment, too. Companies like Amazon (for tracking lost packages) and Bengaluru-based Zoomcar (for booking car rentals) made Aadhaar mandatory. Even Facebook wants people to use their Aadhaar names for creating accounts. Recruiters in the private sector have started using Aadhaar for verifying and hiring candidates.
Aadhaar trend to continue in 2018
Many experts say that the "Aadhaar" trend will continue and in fact increase next year as it is a digital identity that makes verification of users or candidates faster and easier. In 2018, more private firms are expected to use the 12-digit unique identity number in different ways. Aadhaar would become more vital and "spread to all spheres of life".