9 irrigation-scam cases closed. Not linked to Ajit, says ACB
9 irrigation-scam cases closed. Not linked to Ajit, says ACB
Written by
Siddhant Pandey
Nov 25, 2019, 05:31 pm
3 min read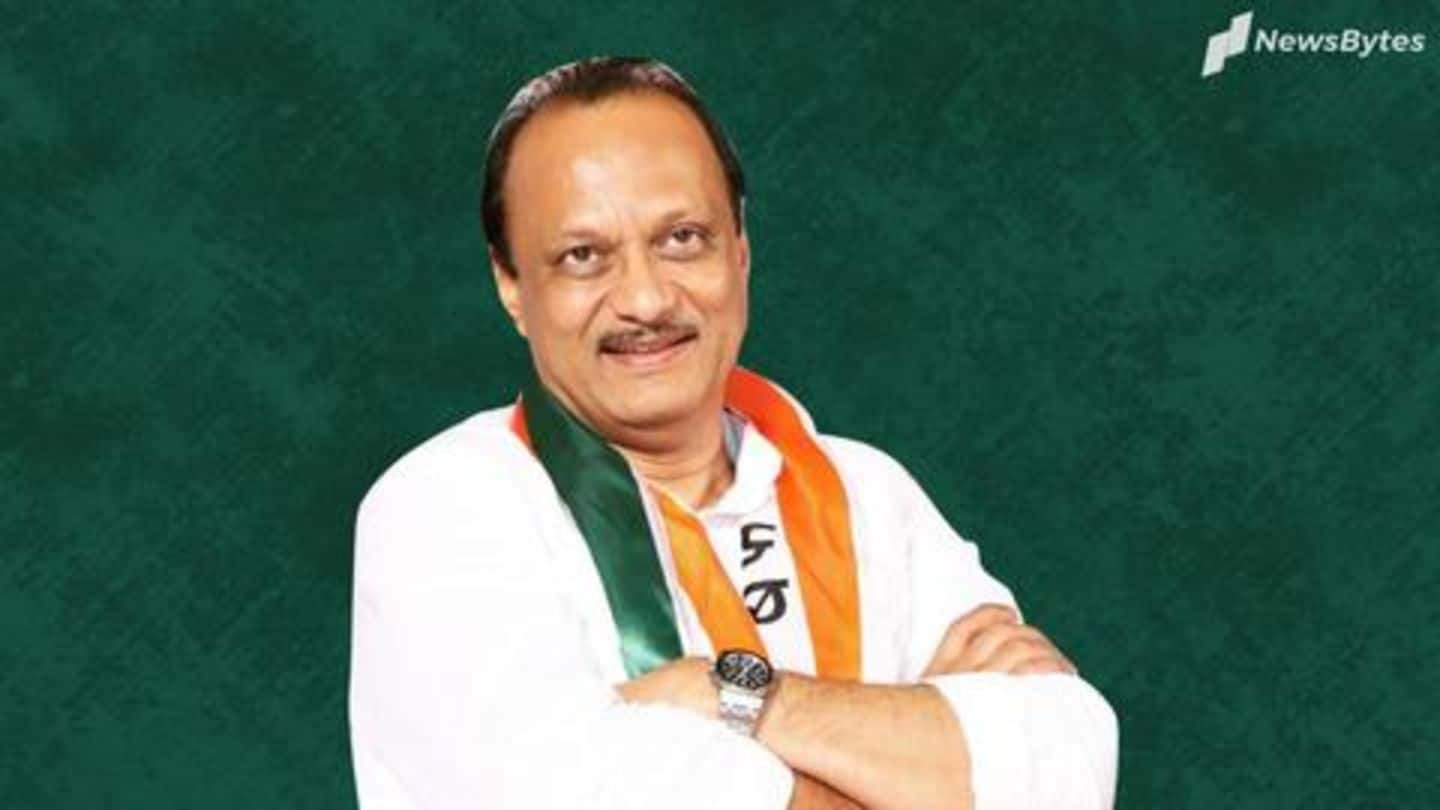 Amid the ongoing Maharashtra political drama, it was reported that nine cases in the irrigation scam, in which Deputy Chief Minister Ajit Pawar was an accused, have been closed. However, a senior official of the Maharashtra Anti-Corruption Bureau said none of the cases were against Pawar. The development comes just two days after Pawar was sworn-in as the Deputy CM of Maharashtra.
Anti-Corruption Bureau (ACB) DG Parambir Singh told ANI, "We are investigating around 3000 tenders in irrigation related complaints. These are routine inquiries which are closed and all ongoing investigations are continuing as they were earlier." Denying reports of cases involving Pawar being closed, Singh added, "None of the cases that were closed today are related to Maharashtra Deputy Chief Minister, Ajit Pawar."
Shiv Sena Priyanka Chaturvedi condemns 'clean chit' to Pawar
However, before the ACB issued a clarification, Shiv Sena's Priyanka Chaturvedi had taken a dig at the reported dropping of corruption charges against Pawar, tweeting, "Cases closed, corruption charges dropped, shamelessness to be in power exposed." Separately, Swaraj India founder Yogendra Yadav told Times Now, "This is 'quid-pro-quo' politics." He took potshots at the BJP for once promising to send Pawar to jail.
What is the irrigation scam case?
The Vidarbha Irrigation scam, which came to light in 2012, pertains to alleged corruption in the approval and execution of various irrigation projects across Maharashtra when the Congress-NCP government was in power from 1999-2014. Maharashtra's irrigation potential increased just 0.1% in a decade despite the government spending Rs. 70,000 crore. Ajit Pawar was among the ministers who held the irrigation portfolio during the time.
Interestingly, back in 2014, Devendra Fadnavis had promised to send Ajit Pawar to jail over corruption charges. Quoting a line from the 1975 film Sholay, Fadnavis had then said, "Ajit dada would be chakki peesing, and peesing and peesing."
Flash forward to 2019, Fadnavis and Pawar were sworn-in as the Chief Minister and the Deputy CM, respectively, on Saturday. The move has stirred a controversy, as the NCP has refused to back Pawar's decision. The Shiv Sena, NCP, and Congress have moved the Supreme Court, claiming the Fadnavis-led government doesn't have a majority in the Assembly. The order is due Tuesday.