Delhi-Haryana high-speed rail corridor approved
Delhi-Haryana high-speed rail corridor approved
Written by
Pallabi C Samal
Jun 16, 2018, 03:49 pm
2 min read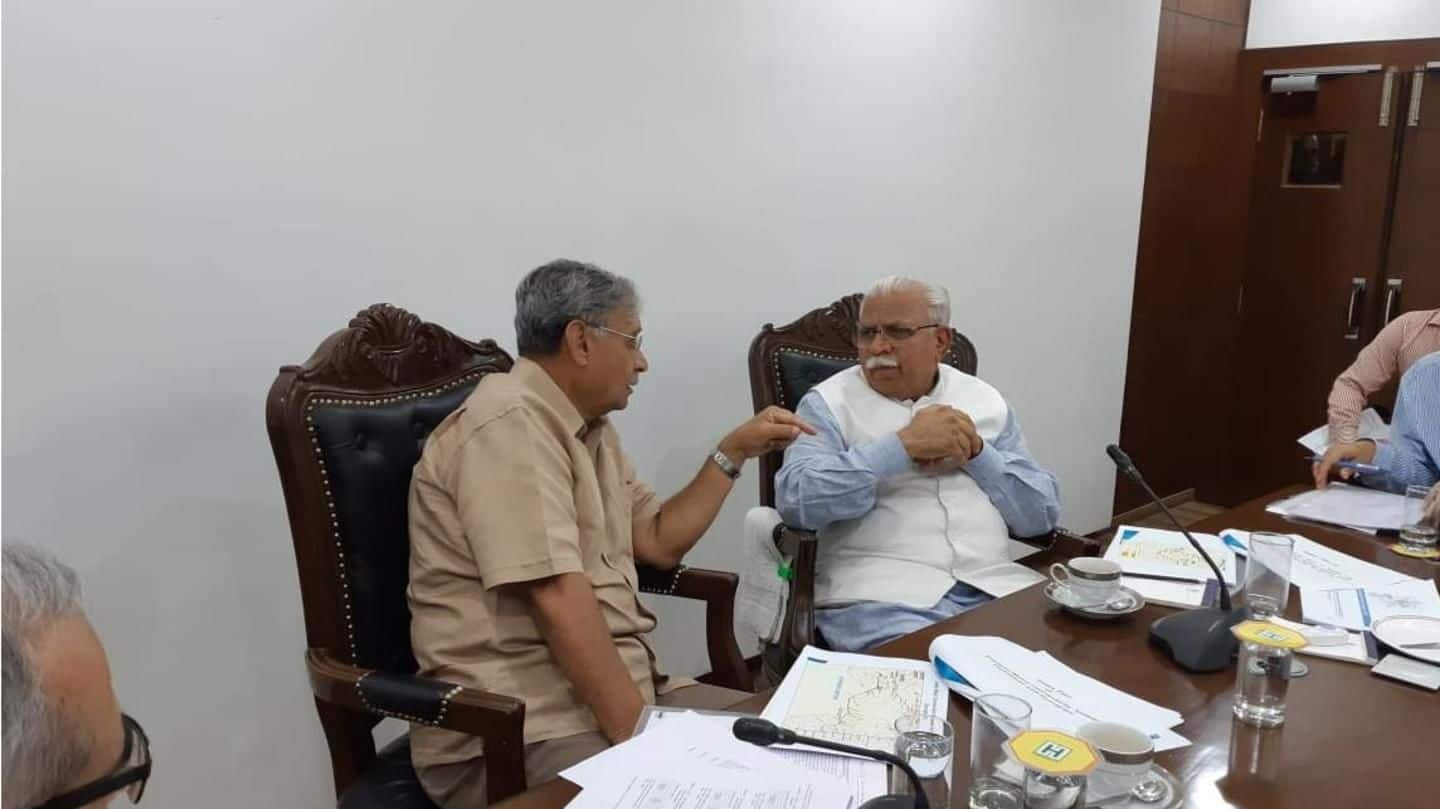 Days after the Delhi-Meerut RRTS corridor got approved, the Delhi-Alwar stretch also got a start, at least till Haryana-Rajasthan Border. CM Manohar Khattar approved the construction of the 100kms high-speed rail corridor between Delhi and Haryana yesterday. This particular stretch will have Bawal as the last station in Haryana, before the train enters Rajasthan. Bawal will be the 16th station, three stations before Alwar.
This corridor will have eight underground and elevated stations each
This corridor, like the other two RRTS corridors (Delhi-Meerut and Delhi-Panipat), will start from Sarai Kale Khan and meander through each of eight underground and elevated stations. The first eight till IFFCO chowk will be underground, and from Rajeev Chowk till Bawal will be elevated. The trains along the Regional Rapid Transit Systems (RRTS) route will be running at an average speed of 105kmph.
Work expected to start by March 31 next year
"These mass transportation projects would provide a new impetus to growth and investment in Gurugram in particular and to south Haryana in general," Khattar said. Work on phase-I of the Rs. 25,000cr project is expected to start by March 31 next year and will be wrapped up by 2025. The executing body, NCRTC will prepare a detailed plan in three months, said officials.
Know about NCR Transport Corporation (NCRTC), the executing body
NCR Transport Corporation (NCRTC), a joint venture of the Government of India and the states of Uttar Pradesh, Haryana, Rajasthan and Delhi, is responsible for executing all the three RRTS corridors. It was founded in 2013. Apart from the three, there are five more corridors.
Other projects discussed: HCC-Gurgaon Rly project, Kherki Daula-Dwarka metro
In the meeting held yesterday, Khattar, along with Union Minister of State for Planning, Rao Inderjit Singh, also discussed the railway connectivity between HUDA City Centre up to Gurgaon railway station. A third rapid transit project along Dwarka Expressway from Kherki Daula to Dwarka in New Delhi was also talked about, for which Haryana Mass Rapid Transport Corporation Limited will conduct a techno-feasibility study.
'Connectivity to Old Gurugram would also be ensured'
"It was decided that connectivity to Old Gurugram would also be ensured by extending the connectivity along the Sheetla Mata Road till Rezangla Chowk and towards Sector 21 Gurugram completing the loop with the RRTS project coming up on the Old Delhi road," said Khattar.