Coronavirus: Kerala in shutdown mode, health-emergency declared in four districts
Coronavirus: Kerala in shutdown mode, health-emergency declared in four districts
Mar 12, 2020, 12:48 am
3 min read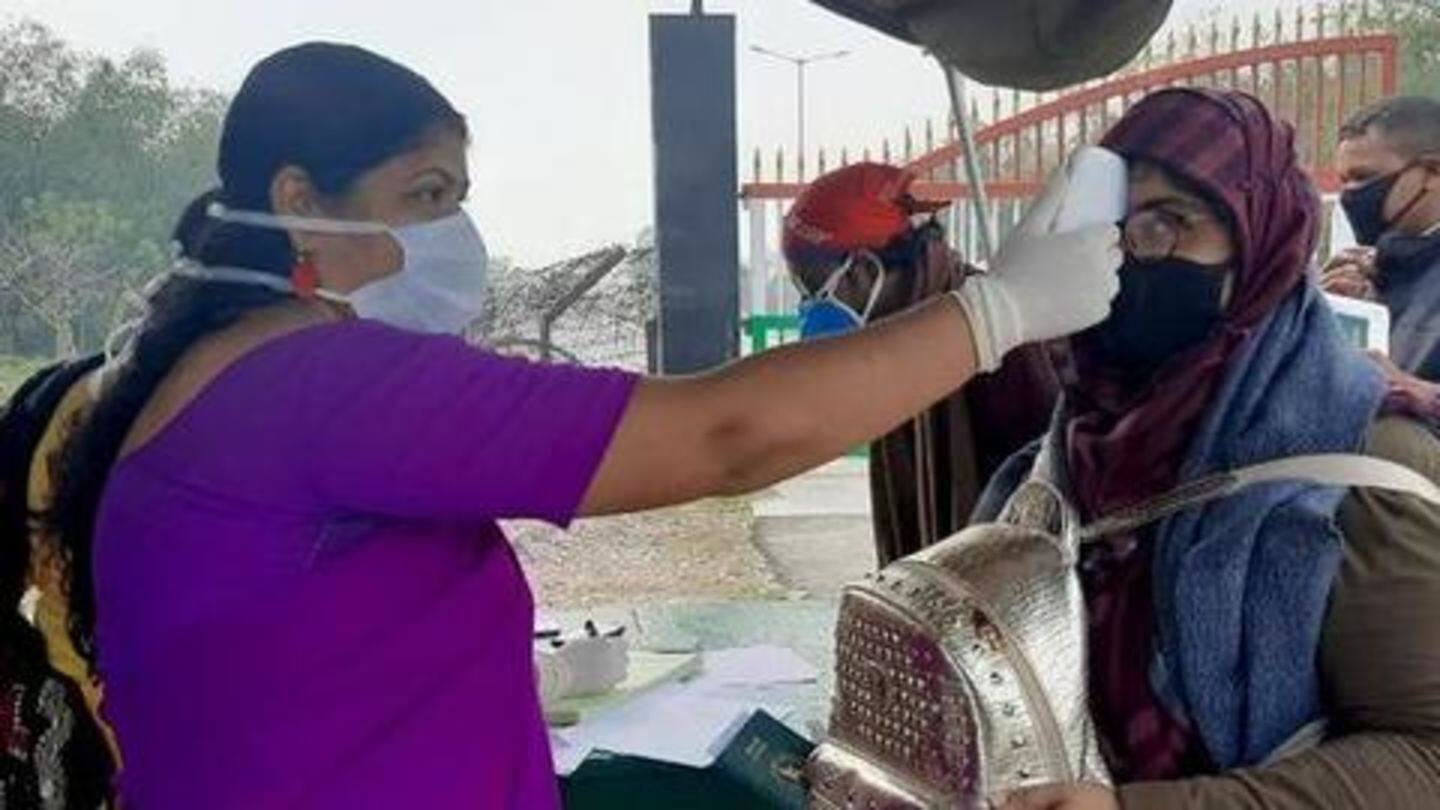 With 14 people testing positive for coronavirus in Kerala, the state government has declared a health emergency in four districts and imposed several restrictions. All educational institutions will remain shut till March 31. As many as 1,500 people have been kept under observation and health officials said all infected patients are stable. Meanwhile, the national tally of infected patients has crossed 50.
COVID-19, the disease which is caused by the novel coronavirus, originated in China in December last year and spread to nearly 90 countries. So far, over 4,200 people have died and more than 115,800 have been infected globally. In India, the first coronavirus case was reported from Kerala in January. The subsequent patients went home after undergoing treatment at different medical facilities.
Over 20 results are expected this evening
The latest ones to test positive for the virus were the parents of a three-year-old child. The child also caught the infection in Italy, where his mother works as a nurse. To note, nearly two dozen results are expected this evening. "We are fighting back with all the resources available. What we need is co-operation of people," health minister KK Shailaja said last night.
Public gatherings suspended, schools shut, examinations canceled in Kerala
To curb the menace, strict community surveillance has been called by Kerala's health department. Authorities are also tapping local bodies to check the spread of the virus. Chief Minister Pinarayi Vijayan announced that all public programs have been suspended till March 31. With schools shut, examinations have been canceled as well. This is applicable to schools affiliated to CBSE and ICSE too.
Religious bodies are doing their bit
Separately, movie theatres will also remain closed till March 31. Vijayan told priests of the famed Sabarimala Temple that they can proceed with rituals but advised people to avoid darshans for now. Meanwhile, the famous Guruvayoor Temple has also scaled down operations. Catholic Bishops Council has issued guidelines while the Nair Service Society advised people to avoid public gatherings.
Infected people can arrive through train or road too: Shailaja
Shailaja said airports aren't the only way through which suspected patients could enter the state. "We all have to be cautious and vigilant. It's not necessary that possible cases come from airports alone, there may be many who travel by road or by train," she explained. On reported shortage of masks and sanitizers, she said many countries are dealing with this problem.
Matter is being looked into: Shailaja
"The central government has to cater to all acres in India. Union Health Minister (Dr. Harsh Vardhan) had called me today, and I apprised him of the situation. There is shortage of masks and medicines. He has said he will look into it," she said.
Meanwhile, Vijayan sought PM Modi's help in evacuating Indians
Kerala is also awaiting the arrival of more passengers from abroad. Earlier today, 42 passengers who came from Italy were quarantined in Kochi. Vijayan wrote a letter to Prime Minister Narendra Modi, seeking his help in evacuating 45 Indians, most of them from Kerala, who are stuck in Italy's Rome. They claimed airport officials told them India is demanding certificates saying they aren't infected.