Haryana: Former CM Hooda alleges CID-officer snooped on him
Haryana: Former CM Hooda alleges CID-officer snooped on him
Aug 29, 2018, 06:42 pm
2 min read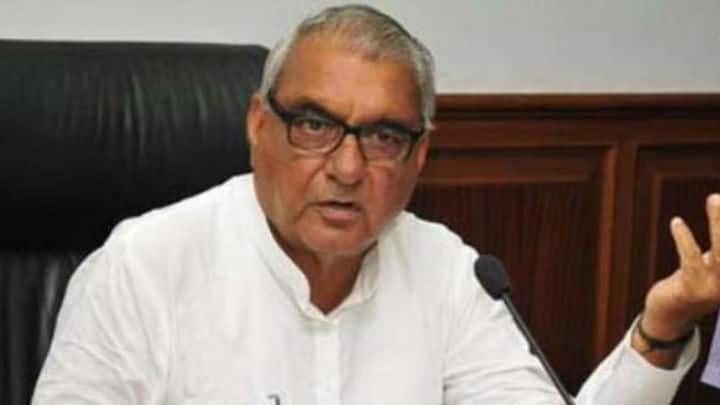 Former Haryana Chief Minister Bhupinder Singh Hooda has alleged an officer of the state's intelligence agency, CID, snooped on him and a probe has been ordered, reports IE. Hooda alleged the incident took place on Tuesday at Jind town when he was visiting his sister. The 70-year-old Congress leader said the officer recorded him while he was speaking to a few journalists present there.
CID officer allegedly recorded Hooda on his phone
Narrating the incident, Hooda said he and his security personnel saw the CID officer recording him on his mobile. Miffed over this, Hooda called CID chief Anil Kumar Rao and Jind district police chief Arun Singh, asking them to look into the matter. Hooda said he was visiting his sister and it was wrong of the CID officer to follow him there.
This shows the government's intention, says Hooda
"I had gone to the house of my sister. It was wrong on the part of the CID official to follow me there also. Why would he (CID man) go there without orders of the government? It shows their (government's) intention," IE quoted Hooda saying.
Inquiry ordered, officer sent to police lines
Rao said an inquiry has been initiated and the officer in question has been sent to police lines. Other CID officers said the person wasn't on official duty. Another officer asked why the personnel recorded the press conference when it was televised live. Three years ago, Haryana minister Shivam Vij also alleged he was being snooped on, but later investigations found otherwise.