Articles about Arun Singh
Arun Singh is a senior leader of the Bharatiya Janata Party (BJP) and Rajya Sabha Member of Parliament (MP) from Uttar Pradesh. A Chartered Accountant and commerce graduate, Singh has served as Director for the State Bank of India (SBI) and the Union Bank and has also worked with prestigious organizations like the World Bank and the United Nations. An RSS Swayamsevak from a young age, he joined the BJP youth wing Bharatiya Janata Yuva Morcha (BJYM) and went on to serve as its Vice-President and National Treasurer. Singh was a member of the BJP National Executive between 2009 and 2014, party's National Secretary in 2014-15, and since 2015, has been serving as its National General Secretary. Having worked for the party in Chhattisgarh and Odisha, Singh has been working as the state in-charge for Rajasthan and Karnataka as of 2021. He was elected to the Rajya Sabha in 2019 from Uttar Pradesh.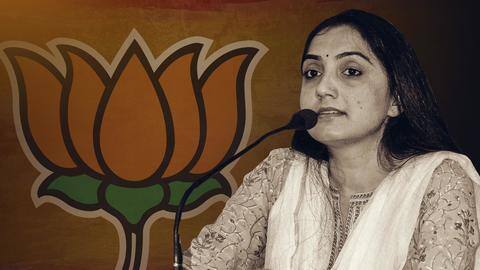 Nupur Sharma suspension: What is Rule 10(a) of BJP Constitution?
Amid a backlash from the Arab nations against the comments made by former Bharatiya Janata Party (BJP) spokesperson Nupur Sharma against Prophet Muhammad, the party on Sunday suspended her with "immediate effect" till further inquiry for expressing views contrary to its position.