#CareerBytes: All about the life of an IRS officer
#CareerBytes: All about the life of an IRS officer
Written by
Ramya Patelkhana
Jul 10, 2019, 09:08 pm
3 min read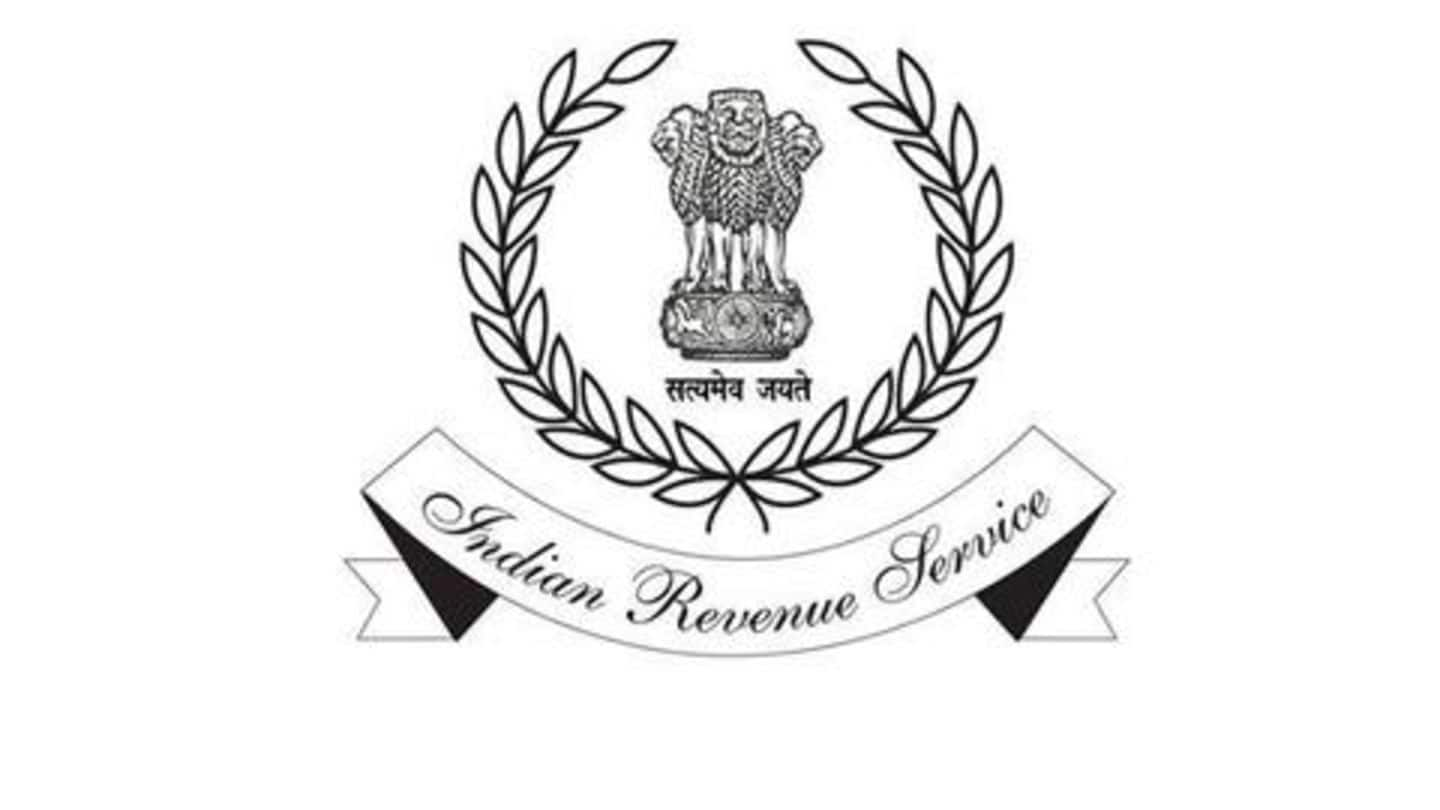 Joining the Indian Civil Services is a dream for many. While the Indian Administrative Service (IAS) is the most sought-after, the Indian Revenue Service (IRS) is also a coveted Civil Service in the country. IRS is the administrative revenue service of the Indian Government under "Group A" of Central Civil Services. Here's all you need to know about the life of IRS officers.
A little about the Indian Revenue Service
IRS is a Central Civil Service that functions under the Union Finance Ministry's Department of Revenue and under the administrative direction of the Revenue Secretary and the ministerial command of the Finance Minister. It is the largest "Group A" Central Civil Service among the organized civil services in the Indian Government. IRS is mainly responsible for collecting and administering direct and indirect taxes.
How to become an IRS Officer?
To become an IRS officer, one must clear UPSC Civil Services Examination. Candidates undergo a three-month Foundation Course at Lal Bahadur Shastri National Academy of Administration in Uttarakhand's Mussoorie. Next, Customs and Central Excise officer trainees undergo training at National Academy of Customs Indirect Taxes and Narcotics in Haryana's Faridabad and Income Tax officer trainees, at National Academy of Direct Taxes in Maharashtra's Nagpur.
Basic functions and responsibilities of IRS officers
IRS officers serve the country by discharging one of the most important functions - the collection of revenue for the nation's development, security, and governance. Some of their basic duties include policy formation of direct and indirect taxes, tax administration, investigation, and prosecution, crusade against black money, serving concerned ministries/departments/organizations, enforcing anti-smuggling and narcotics measures, revenue intelligence, and international bilateral/multilateral negotiations among others.
Hierarchy of IRS officers along with their salaries
After training, probationers are appointed as Assistant Commissioners of Income Tax/Customs (entry-level) with a pay scale of Rs. 15,600-39,100+grade pay Rs. 5,400. For Deputy Commissioner-level officers, pay scale is Rs. 15,600-39,100+grade pay Rs. 6,600 and Rs. 15,600-39,100+grade pay Rs. 7,600 for Joint Commissioners. The pay scale for Additional Commissioners is Rs. 37,400-67,000+grade pay Rs. 8,700; for Commissioner-level officers, it is Rs. 37,400-67,000+grade pay 10,000.
Pay scales for IRS officers of other senior level designations
At the next level, for IRS officers of the Principal Commissioner rank, the pay scale is between Rs. 67,000-79,000. The pay scale for Chief Commissioner-level officers and Principal Chief Commissioner rank officers is Rs. 75,500-80,000 and Rs. 80,000 (fixed), respectively. IRS officers, like other civil servants, also several perks, including accommodation at subsidized rates, official vehicles, abroad study options, retirement benefits, pension, etc.