Maharashtra government formation: SC orders floor test tomorrow
Maharashtra government formation: SC orders floor test tomorrow
Written by
Siddhant Pandey
Nov 26, 2019, 11:50 am
3 min read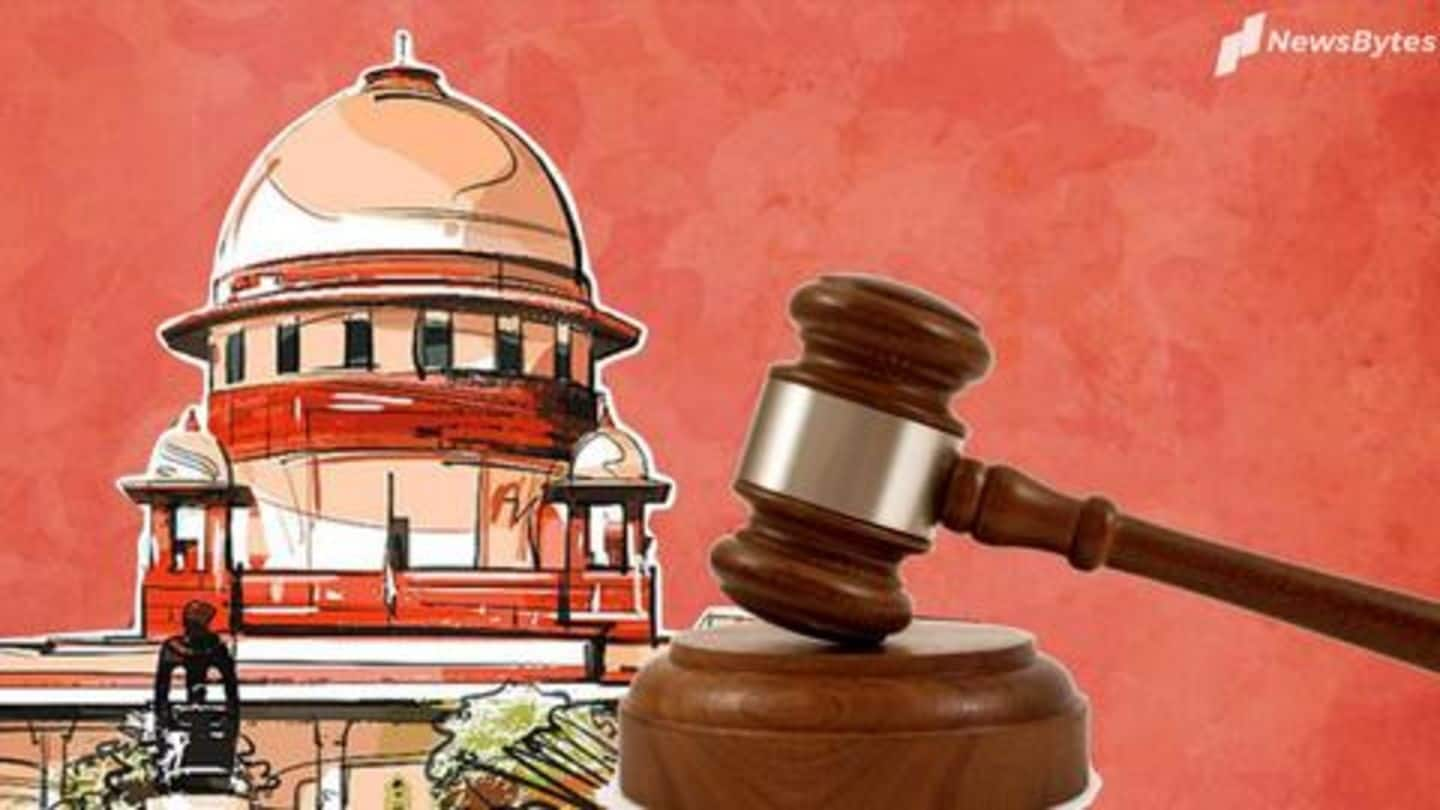 In the ongoing Maharashtra power tussle, the Supreme Court on Tuesday ordered a floor test to be conducted on November 27 before 5 pm. The apex court passed its order after hearing arguments from the Centre, Maharashtra Chief Minister Devendra Fadnavis, Deputy CM Ajit Pawar, and the parties Shiv Sena, Congress and NCP. Here are more details.
Floor test to be live telecast, orders SC
On Monday, an SC bench, headed by Justice NV Ramana and comprising Justices Ashok Bhushan and Sanjiv Khanna, heard arguments in the case. The bench today ordered that the floor test would be conducted on Wednesday, adding that the proceedings will be telecast live. Appearing for Sena-NCP-Congress, Kapil Sibal asked SC to restrain the Fadnavis-led government from taking important policy decisions meanwhile.
Senior-most MLA of Maharashtra Assembly to be appointed Pro-tem Speaker
The senior-most MLA of the House will be appointed Pro-tem speaker, SC ruled, adding there will be no secret ballot. The Pro-tem Speaker shall see the floor test completed before 5 pm on Wednesday. Meanwhile, the issue of Governor Bhagat Singh Koshyari's decision to install a government in Maharashtra remains under judicial review. All parties are to make submissions within 8 weeks.
Milestone in Indian democracy: NCP's Nawab Malik hails verdict
Reportedly, NCP leader Nawab Malik described the verdict as a "milestone in Indian democracy." "Before 5 pm tomorrow, it will be clear that BJP's game is over. In a few days, there will a government of Shiv Sena-NCP-Congress in Maharashtra," Malik said. Separately, Congress leader Prithviraj Chavan added, "All 3 parties (Congress-NCP-Shiv Sena) are satisfied with the Supreme Court order. Fadnavis should resign today."
Here's how the court proceedings went yesterday
To note, while all sides agreed for a floor test, the Congress-NCP combine, represented by Abhishek Manu Singhvi, and the Sena, represented by Sibal, pushed for an immediate floor test. Meanwhile, Solicitor General Tushar Mehta, representing the Centre, and Fadnavis's counsel Mukul Rohatgi argued that the Governor had given 14 days' time to the BJP-Ajit Pawar government to prove a majority in the Assembly.
Rohatgi had sought 7 days' time for floor test
With that in mind, Rohatgi had sought at least 7 days' time for the floor test to be conducted. Additionally, NCP's Ajit Pawar argued that the letter of support he produced to the Governor, is legally valid.
Sena-NCP-Congress filed petition in SC on Saturday
The SC was hearing a petition filed by the Sena, NCP, and Congress on Saturday against the Maharashtra Governor Bhagat Singh Koshyari's "arbitrary and malafide actions" for "installing a minority BJP government led by Devendra Fadnavis." In a writ petition, the three parties demanded that a floor test be conducted within 24 hours, confident that the Fadnavis-led government would fail to prove a majority.
Here's how the contentious government formation in Maharashtra went down
On Saturday, Maharashtra Governor BS Koshyari administered the oath of CM to Fadnavis and Deputy CM to Ajit Pawar, in a surprise swearing-in ceremony. Pawar allegedly misused his position as NCP legislature leader to form an alliance with the BJP, even as NCP neared conclusion on a three-party alliance with Sena and Congress. Pawar has since been removed as NCP legislature leader.