Maratha groups declare Maharashtra bandh, but protests lose steam
Maratha groups declare Maharashtra bandh, but protests lose steam
Aug 09, 2018, 09:41 am
3 min read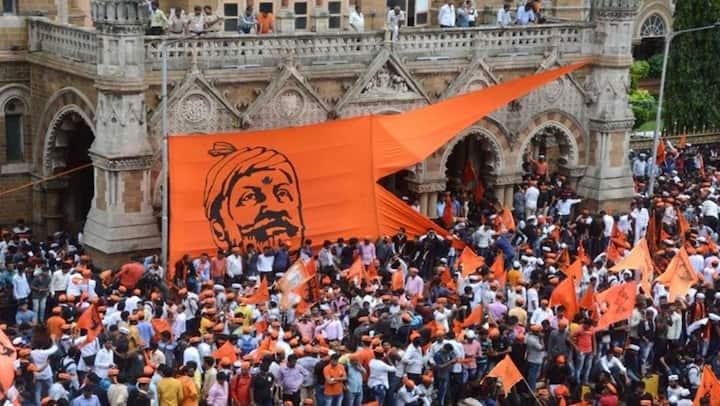 Various Maratha outfits have called a day-long shutdown in Maharashtra today, continuing their agitation for 16% reservation in education and jobs. Schools and colleges have been declared closed in various places. Additional police forces have been deployed. However, a split in the Maratha Kranti Morcha might weaken today's protests in Mumbai. Sakal Maratha Samaj said Navi Mumbai has been exempted due to "sensitive issues."
The current wave of protests broke out two years ago
Marathas have long demanded reservation in jobs and education. In July'16, a Maratha teenager was gangraped and murdered in Kopardi, allegedly by three Dalits. Since then, protests by different groups have broken out often, sometimes turning violent.
What do these groups want?
The list of demands is growing with every fresh round of protest. Apart from reservation, agitators are seeking farm loan waivers, punishment to the Kopardi rapists, withdrawal of cases against protesters, action against cops for firing and lathi-charge during the July 25 protests, and sacking of politicians who made "irresponsible" comments. They have also demanded compensation for those killed or injured during protests.
Violence broke out during last month's protests
Violence erupted at places like Koparkhairane, Kalamboli and Chakan during the July 25 round of protests. According to police, during July 18-27, 276 cases of violence, 250 of stone pelting and 198 of arson were registered. Several policemen were injured. Property worth over Rs. 4.5cr was damaged. Violence broke out after a youth jumped into the Godavari. Another youth died in clashes.
Various factions have different plans today
Today, groups have split up over the mode of protest. One faction of the Morcha has announced a sit-in at the suburban collector's office in Bandra, while the other has declared a bandh. The All India Kisan Sabha has meanwhile organized a march from Churchgate Railway Station to Hutatma Chowk and a 'jail bharo andolan' at 5pm.
Mumbai unaffected by bandh in the morning
Impact: Schools shut, factories closed, home ministry sends in forces
Schools and colleges in several regions like Pune have been declared shut. Most commercial units in the Chakan industrial area will remain closed too. The Union Home Ministry has provided additional security. Officials said protests will be videographed, which will help in case of violence.
Government has assured it will fulfil demands by November
CM Devendra Fadnavis had assured protesters their demands would be met, but had sought time till November. Yesterday, Minister Chandrakant Patil said "nothing can be done" by the government about their demands till November 15 anyway. But Amol Jadhavrao of the Morcha alleged the CM is "trying to dilute the intensity of the agitation" and talking to only some protesters "to create confusion within the community."