Sex abuse: Nine states including UP refused audit of shelter-homes
Sex abuse: Nine states including UP refused audit of shelter-homes
Aug 09, 2018, 12:38 pm
3 min read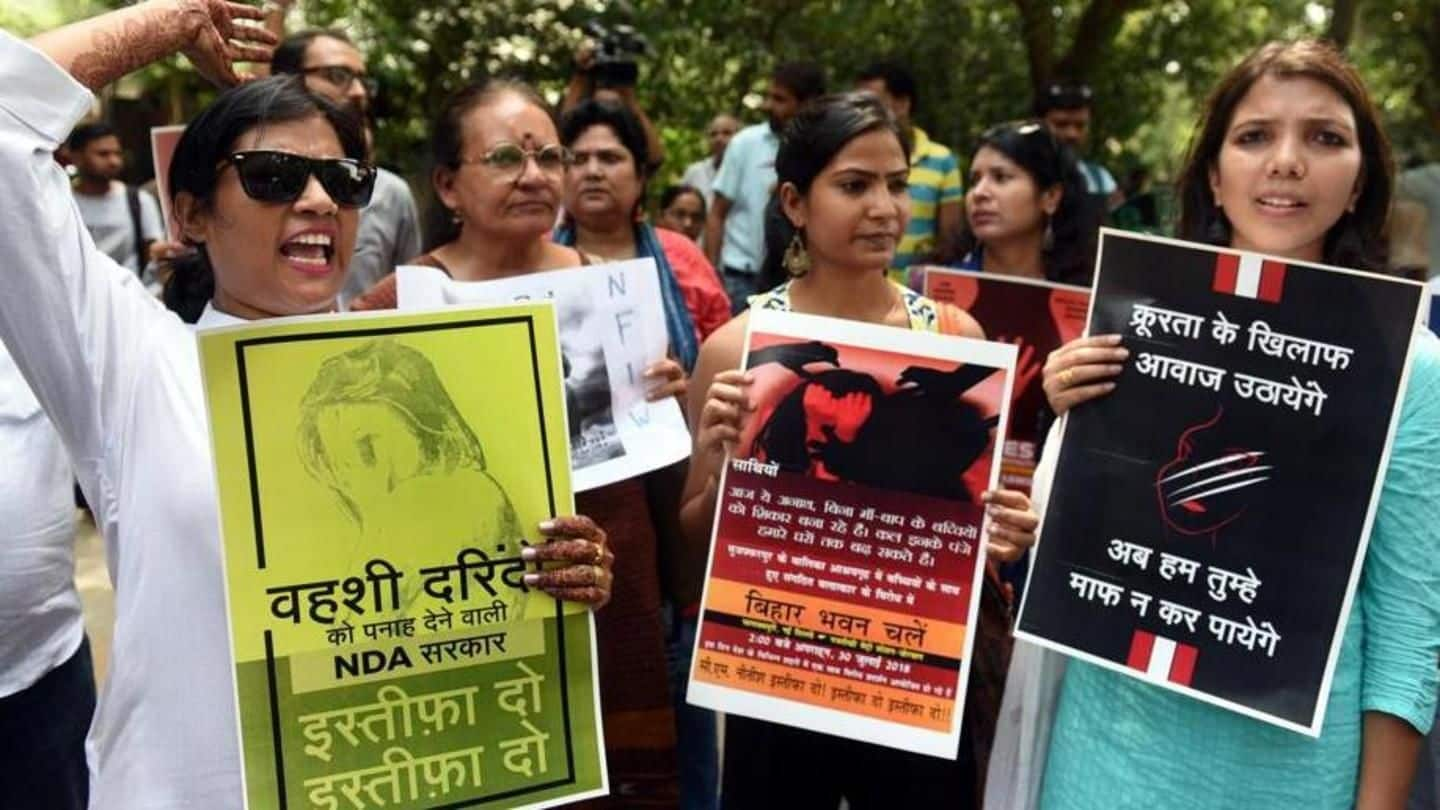 The nation is shocked by tales of abuse which have emerged from children shelter homes in UP and Bihar. More disturbing is the fact that in both cases, officials reportedly turned a blind eye for long. It is crucial that the administration knows what's happening and allows inspection. But according to a recent TOI report, nine states refused audits by a centrally-appointed agency.
The Muzaffarpur case was the first revelation
Revelations of rampant abuse at Balika Grih in Muzaffarpur and 13 other homes in Bihar came in April. At Balika Grih, the girls reported they were starved, drugged, forced to sleep naked, and beaten. A 10-year-old said she was made to sleep in the manager's room. The NGO's owners reportedly had contacts in high places. A minister's husband was a regular visitor.
One-two negative incidents happen: Nitish Kumar
After staying silent on the matter for days, CM Nitish Kumar decided to address the case, but ended up making some disappointing comments. "Please look at positive happenings too. One-two negative incidents happen, you are still going on about it," he told opposition and media.
In both states, officials turned a blind eye despite complaints
In both cases, officials were in the know, reports claimed. Even after an FIR was filed against the Muzaffarpur shelter, the NGO was awarded another government project, before it was cancelled. A newspaper ran by the owner Brajesh Thakur used to get government ads worth lakhs despite pitiable circulation. In Deoria, the district administration ignored 20 letters which alleged abuse.
Similar horrific tales emerge from Deoria shelter
Similar events were then uncovered at the Vidhvansani Mahila and Balika Sanrakshan Griha in Deoria, UP. A 10-year-old inmate who managed to escape reached police and alerted them. She said men used to visit the home and take girls away with them. They were also forced to do household work. Raids were conducted and 24 women rescued. Eighteen of 42 women enrolled were found missing.
Delhi, Manipur, Kerala, WB and others have now refused audits
TOI now reports that apart from UP and Bihar, Chhattisgarh, Delhi, HP, Manipur, Meghalaya, Kerala and WB had refused SC-ordered audits of shelter homes in the state. The National Commission for Protection of Child Rights (NCPCR) and the Women and Child Development Ministry (WCD) wrote to them to comply, but there has been no movement. Odisha had refused too, but agreed after the Centre's intervention.
Why are these states protesting?
These states have submitted that they want to conduct audits themselves. Some of them wrote to the NCPCR expressing concern about allowing Lucknow-based Academy of Management Studies, the auditing agency, inside the homes.
More than 2,300 shelters unregistered, auditing and mapping are crucial
There are a 9,462 childcare institutions in the country, out of which 3,000 have been audited. But over 2,300 are unregistered. This might make it harder to regulate these homes and check goings-on at these shelters, hence auditing and mapping are crucial. The NCPCR and WCD are trying to get these nine states on board. Meanwhile, the SC has been informed of the status.