Tablighi Jamaat chief's quarantine period ends, to join probe
Tablighi Jamaat chief's quarantine period ends, to join probe
Apr 14, 2020, 01:51 pm
3 min read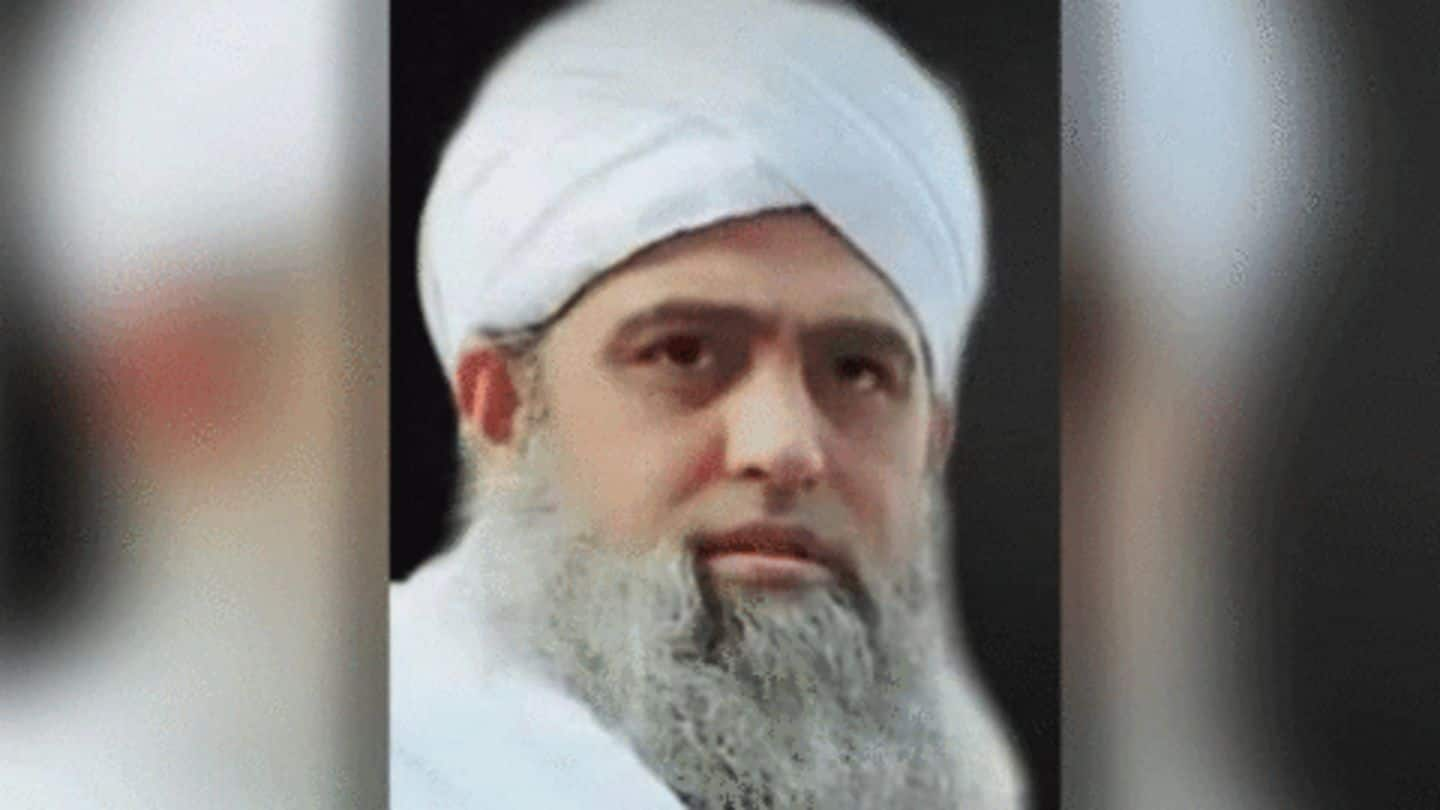 Maulana Saad Kandhalvi, the chief of Islamic sect Tablighi Jamaat, will join the probe related to the event which happened in New Delhi last month since his quarantine period has ended. He is accused of dismissing all coronavirus-related warnings and urging people to stay inside the 100-year-old mosque complex in Nizamuddin. The Tablighi event became India's biggest domestic source of COVID-19.
How Tablighi Jamaat became India's super-spreader?
Tablighi Jamaat, which urges Muslims to lead a life similar to how followers did during the time of Prophet Muhammad, hosted an event in Delhi which was attended by thousands from India and over 200 foreigners. The foreigners came from coronavirus-infected countries and spread to others. Carrying the infection, the attendees returned home and authorities spent a great deal of time tracing them.
Jamaat members haven't been cooperative
While some members cooperated in the police probe, others showed reluctance, and a few of them even made the jobs of healthcare workers difficult. Saad belonged to the non-cooperative bunch and had to be issued notices by Delhi Police. On April 8, his lawyer Tauseef Khan said he will join the probe only after the quarantine period ends.
He was told to vacate markaz, he junked appeals
To note, Saad was given two notices by Delhi Police asking to vacate the markaz but he ignored both of them. On March 21, he was told the government has banned large gatherings, so the area must be vacated. Three days later, when Prime Minister Narendra Modi announced the countrywide lockdown, cops at Hazrat Nizamuddin station spoke with Jamaat officials explaining the health risk.
According to Saad, lockdown was a conspiracy
Not only did Saad ignore almost all rules of authorities, but he also asked Tablighi followers to not fear death. "Where will you run from death? Death is in front of you...This is an occasion to seek penance from God. Not an occasion where one comes under the influence of doctors and stops Namaaz, meeting each other," he reportedly said about the pandemic.
Saad was content he had 70,000 angels "protecting him"
"Yes, there is a virus. But 70,000 angels are with me and if they can't save me, who will? This is the time for more such gatherings, not the time to avoid each other," he reportedly said in a sermon that police is investigating.
World's largest lockdown was extended till May 3
Meanwhile, India's lockdown, the largest in the world, was extended till May 3 today. Earlier, the Union Health Ministry claimed the restrictions helped in keeping a check at COVID-19 cases. "According to statistical analysis, in the absence of lockdown and other containment measures, there would have been 41% increase and 8.2 lakh coronavirus cases by April 15," the government said.