Haryana: Ram Rahim sentenced to life imprisonment for journalist's murder
Haryana: Ram Rahim sentenced to life imprisonment for journalist's murder
Written by
Shiladitya Ray
Jan 17, 2019, 06:40 pm
3 min read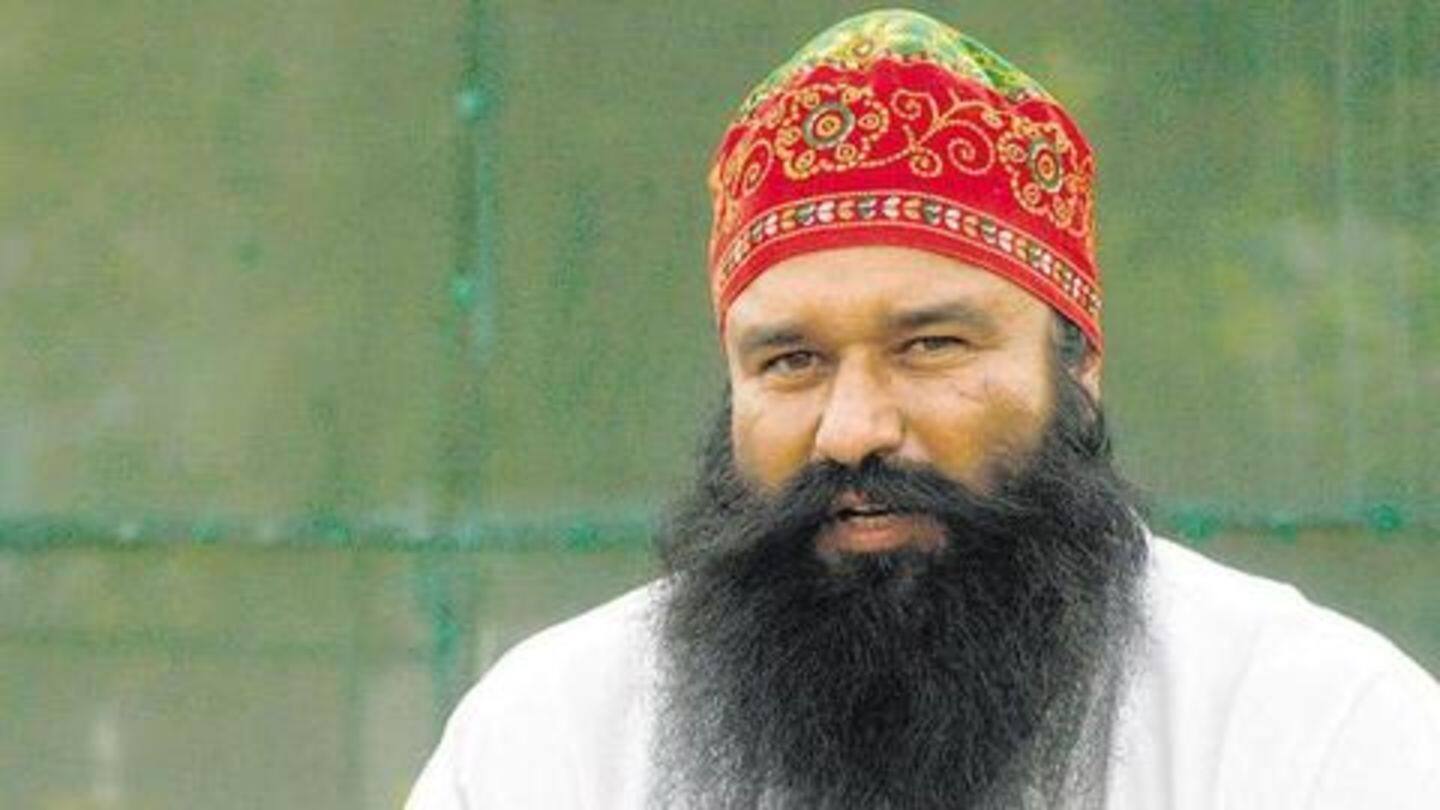 On Thursday, a special CBI court in Panchkula awarded a life imprisonment sentence to Dera Sacha Sauda chief Gurmeet Ram Rahim Singh for his involvement in the murder of journalist Ram Chander Chhatrapati. The sentenced was pronounced via video conference, amid tight security in Haryana. The self-styled godman, along with three others, had been convicted in the murder case last week. Here's more.
Chhatrapati had been shot after an expose on Ram Rahim
In 2002, Chhatrapati's newspaper, Poora Sach, published an anonymous letter that narrated how young women were sexually exploited by Ram Rahim. Shortly after the letter was published, the journalist was shot. He later succumbed to his injuries. Subsequently, a case was registered in 2003, and in 2006, the CBI took over investigations in the case. Ram Rahim was proclaimed guilty on January 11.
Security has been beefed up, considering Dera Sacha Sauda's track-record
Given the violence that had broken out when Ram Rahim had been convicted of rape, elaborate security arrangements have been made in Panchkula, as well as Sirsa, which is the headquarters of the Dera Sacha Sauda sect. Barricades have been put on roads leading up to the Panchkula court, and security has been stepped up in other parts of Haryana as well.
In 2017, Ram Rahim was found guilty of rape
Ram Rahim, who the Indian Express ranked as the 96th most powerful Indian in 2015, had been the head of the group Dera Sacha Sauda since 1990. However, in 2017, the self-styled godman came under the national spotlight after a special CBI court found him guilty of two counts of rape, dating back to 2002. He was handed a 20-year-long prison term.
Following Ram Rahim's conviction, violent riots had broken out
However, the hundreds of thousands of Dera Sacha Sauda followers who had gathered ahead of the verdict reacted in an adverse manner, and violent protests broke out in several parts of northern India. Later, it was found that Ram Rahim's adopted daughter, Honeypreet Insan, had incited the violent riots in the aftermath of the godman's conviction. More than 30 people were killed.
As it stands, several cases are pending against Ram Rahim
Following the violence, Honeypreet slipped out of public view, but surrendered to police a month later, and confessed to inciting the violent riots. Meanwhile, a clutch of cases against Ram Rahim came to light - the godman was accused of castrating hundreds of his followers, while more murder cases surfaced against him. As it stands, several cases are pending against Ram Rahim.
Ram Rahim is currently serving his prison term for rape at the Sunaria Jail in Rohtak. Incidentally, during the chaos that followed his conviction, Ram Rahim had tried escaping his sentence with the help of police officers, but the attempt failed.