Sabarimala Temple opens today: Government says no place for activism
Sabarimala Temple opens today: Government says no place for activism
Nov 16, 2019, 12:47 pm
3 min read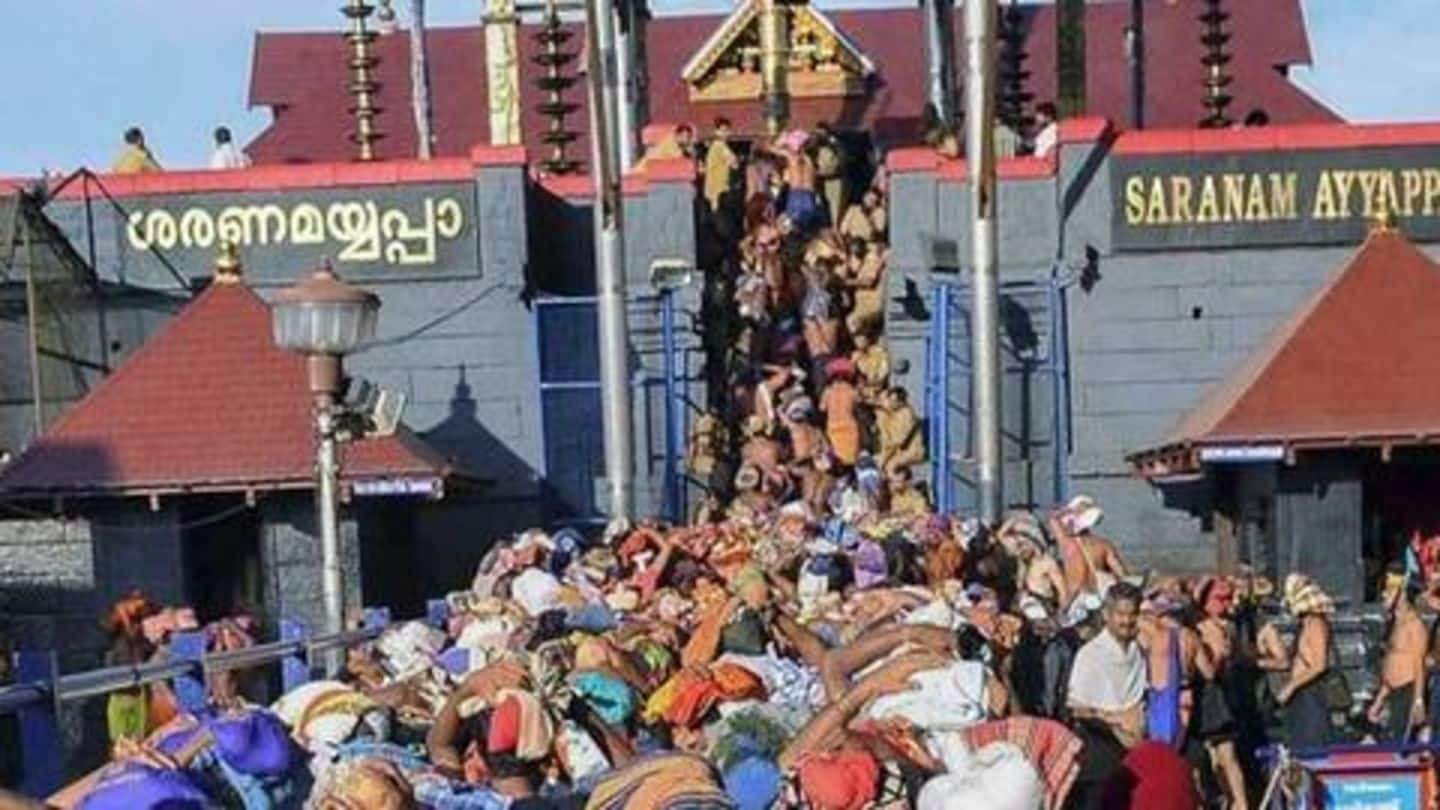 The centuries-old Sabarimala Temple has become a hotbed for politics, and as its gates open today for the 41-day annual pilgrimage season, Kerala government has given a clear message- the shrine isn't a place for activism. Lord Ayyappa's famed temple is being opened days after Supreme Court didn't change its 2018 order of allowing menstruating women inside, but referred it to a seven-judge bench.
From last year to this week, what happened at Sabrimala
Traditionally, menstruating women aren't allowed inside the temple as Lord Ayyappa is considered celibate. But in September last year, a Supreme Court bench overturned this by allowing women, aged between 10 and 50, to pray there. After the landmark judgment, women visited Sabarimala but they were stopped by protesters, prompting the Kerala government, run by Pinarayi Vijayan, to give them protection.
Yesterday, Kerala Devaswom Minister said temple isn't place for activism
However, unlike last year, this time the state government is non-committal. Kerala Devaswom Minister Kadakampally Surendran on Friday said, "This is not a place for activism. This is not a place for activists like Trupti Desai to show their strength. We won't take them in. Let them go get a court order." He said the situation has changed since last year.
Situation isn't the same, he claimed
"The earlier situation was different when there was a strong Supreme Court verdict allowing women of all ages to enter. That is not the situation now, given that the case is being heard by a larger bench," he said.
Apparently, CPM has given a suggestion to state government
As per reports, CPM state secretariat has advised Kerala's LDF government to not go on an overdrive in the larger interests of maintaining law and order. Further, Surendran also told the media that it shouldn't interview activists and "create frenzy". Meanwhile, Pune-based activist Trupti Desai, whose visit to Sabarimala last year sparked a huge controversy, said she would visit the shrine after November 20.
Even without protection, Desai is determined to visit Sabarimala
"I will go to Sabarimala after November 20. We will seek protection from the Kerala government and it is up to them to give us protection or not. Even if not provided with protection, I will visit Sabarimala for the darshan," she reportedly said.
Separately, state government has made elaborate arrangements
Notably, the government has made elaborate arrangements for devotees. At 2 pm today, the devotees will be allowed to leave for Sabarimala from Pamba and Nilakkal. For devotees, medical, toilet and water facilities have been set up at the resting places. Further, over 10,000 personnel have been deployed at the shrine to ensure no untoward situation arises.