SC doesn't hold 10% EWS quota, but will examine validity
SC doesn't hold 10% EWS quota, but will examine validity
Jan 25, 2019, 11:39 am
2 min read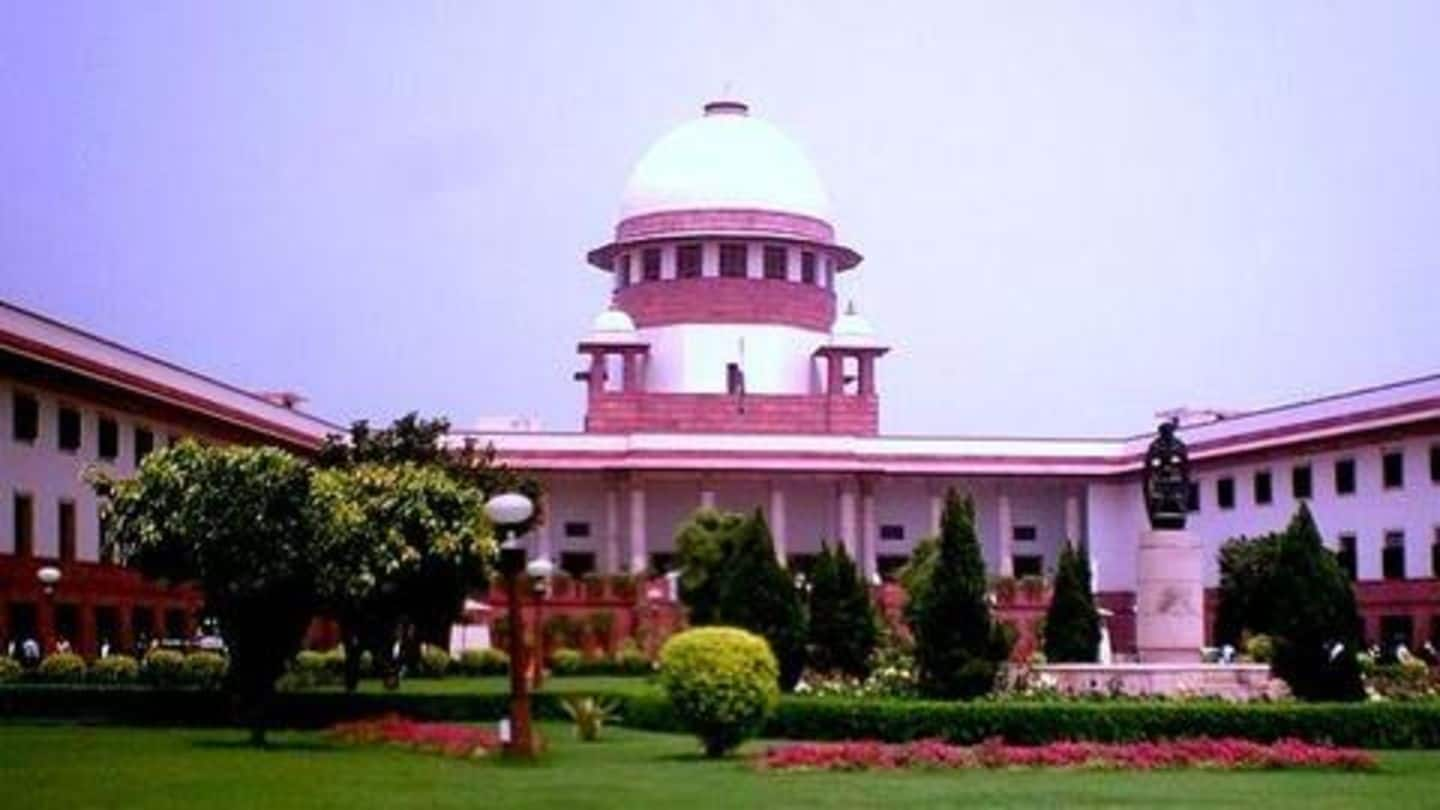 On Friday, the Supreme Court said it will examine the validity of the 10% quota law for the economically weaker sections. The apex court also sent notice to the Centre. The BJP led Centre has to reply to the court within four weeks. The court was hearing pleas challenging the bill's constitutional validity. Earlier this month, the bill was passed in the Parliament.
Bench refuses to stay implementation of law
Supreme Court also refuses to stay implementation of 10 per cent reservation to the economically weaker section of general category. A bench of CJI Ranjan Gogoi says "we will examine the issue." https://t.co/nLEnpg2CyG

— ANI (@ANI) January 25, 2019
Both houses of Parliament passed bill, President Kovind signed it
The Centre tabled the 'Constitution (One Hundred and Twenty-Fourth Amendment) Bill, 2019'. The caste-agnostic reservation bill was passed in the Lower House with an outstanding majority. Only three members of the house voted against it. On January 9, the bill was passed in the Upper House after hours of debate. With President Ram Nath Kovind's signature, the bill became a law on January 12.
Meanwhile, who's eligible for this new quota?
People belonging to the general category and having less than Rs. 8 lakh annual income or less than 5 acres of land, will be eligible for this reservation. Notably, in states like Telangana and Tamil Nadu, people from general category make for less than 10% population. So, in these states, the law is likely to be tweaked.
Understanding why the Constitution had to be amended
The Indian Constitution doesn't allow reservations on the basis of economic conditions. Notably, the Supreme Court had put a cap of 50% on caste-based reservations and so the Centre had to go through the Constitution route. The new Bill will largely benefit section of upper castes like- Brahmins, Rajputs (Thakurs), Jats, Marathas, Bhumihars, and several traders belonging to the Kapu and Kamma communities.
The timing of the Bill was questioned
The introduction of the Bill, just months before the general elections, got the Centre flak from the Opposition. The critics claimed this was the Narendra Modi government's last-ditch effort to ensure it returns to power. However, the NDA fiercely defended the law. PM Modi in a rally said this new law will help those who have been left behind in the race.