Know how to apply for a PAN card online
Know how to apply for a PAN card online
Oct 21, 2018, 01:01 am
3 min read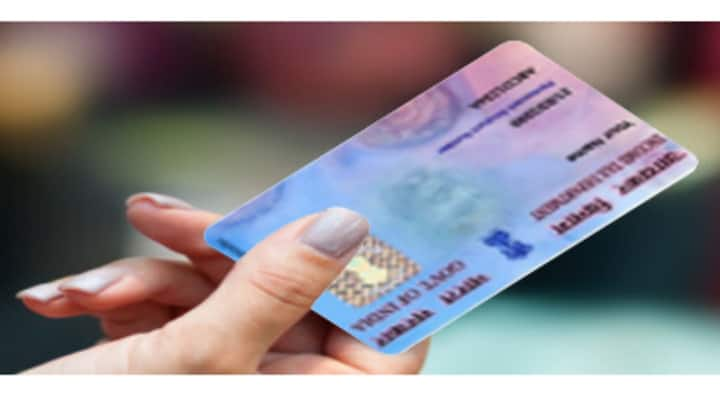 Whether you're thinking of getting a debit/credit or buying a property or opening a savings bank account, there is one document that you will need for each of these activities. And that document is the Permanent Account Number (PAN) card. A PAN card is issued by the Income Tax Department. Here's how you can apply for a PAN card online, all by yourself.
Step 1: Submit PAN card application Form on NSDL website
Visit the National Securities Depository Limited (NSDL) website and select your 'Application Type'. While Form 49A is for Indian citizens, Form 49AA is meant for non-resident individuals (NRIs) and foreign nationals. Select your category as 'Individual' and provide all the information asked in the form, including DOB, email id, etc. Enter the shown captcha code and click on the 'Submit' button.
Step 2: Submit PAN application documents through e-KYC and e-sign
After clicking on the 'Submit' button, you will be redirected to a new page, showing you three options to submit your documents. Option 1- Submit digitally through e-KYC and e-sign Option 2- Submit scanned images through e-Sign or Option 3- Forward application documents physically Choose paperless facility (Option 1) and enter your Aadhaar details. Then, enter the details of your parents and click 'Next'.
Step 3: Provide your income and contact details
After clicking on 'Next', you will be redirected to a new screen asking for your additional personal information. On this page, provide details regarding your source of income, residential address along with your contact information (telephone number and email id). Click on 'Next' to proceed with your PAN application.
Step 4: Provide details regarding your Assessing Officer (AO)
After clicking on 'Next', you'll get redirected to a page asking the Assessing Officer (AO) code. For this, select one of the four choices given at the top - Indian Citizens, NRI and Foreign Citizens, Defense Employees, or Government Category. Now, select your state and area of residence. Choose your AO code from the drop-down list and it will auto-fill the form. Click 'Next'.
Step 5: Upload supporting documents and proceed to pay
Now, select and upload the documents you want to use as proof of age and residence. Then, upload your photograph and signature and click on the 'Submit' button. Now you will be redirected to the payment page. You may choose to pay the PAN application fee using your debit/credit cards, demand draft, or net banking. The application fee for Indian citizens is Rs. 115.90.
Step 6: Authenticate PAN application and get your PAN card
After making the payment, you will be required to authenticate the PAN application process via an OTP sent to the mobile/e-mail linked to your Aadhaar. After this, NSDL will send you an acknowledgment email which will contains a 15-digit unique acknowledgment number. You will then receive your PAN card in around 15-20 days through post/courier. You may track your application status using this link: https://tin.tin.nsdl.com/pantan/StatusTrack.html
First off, what is the Permanent Account Number?
A Permanent Account Number (PAN) is a unique 10-digit alphanumeric identity which is allotted to each taxpayer by the Income Tax Department of India. It helps the I-T department in preventing evasion of tax as it links all financial transactions of an individual/entity.