#InternationalBeerDay: Top 10 health benefits of drinking beer
#InternationalBeerDay: Top 10 health benefits of drinking beer
Aug 03, 2018, 04:55 pm
3 min read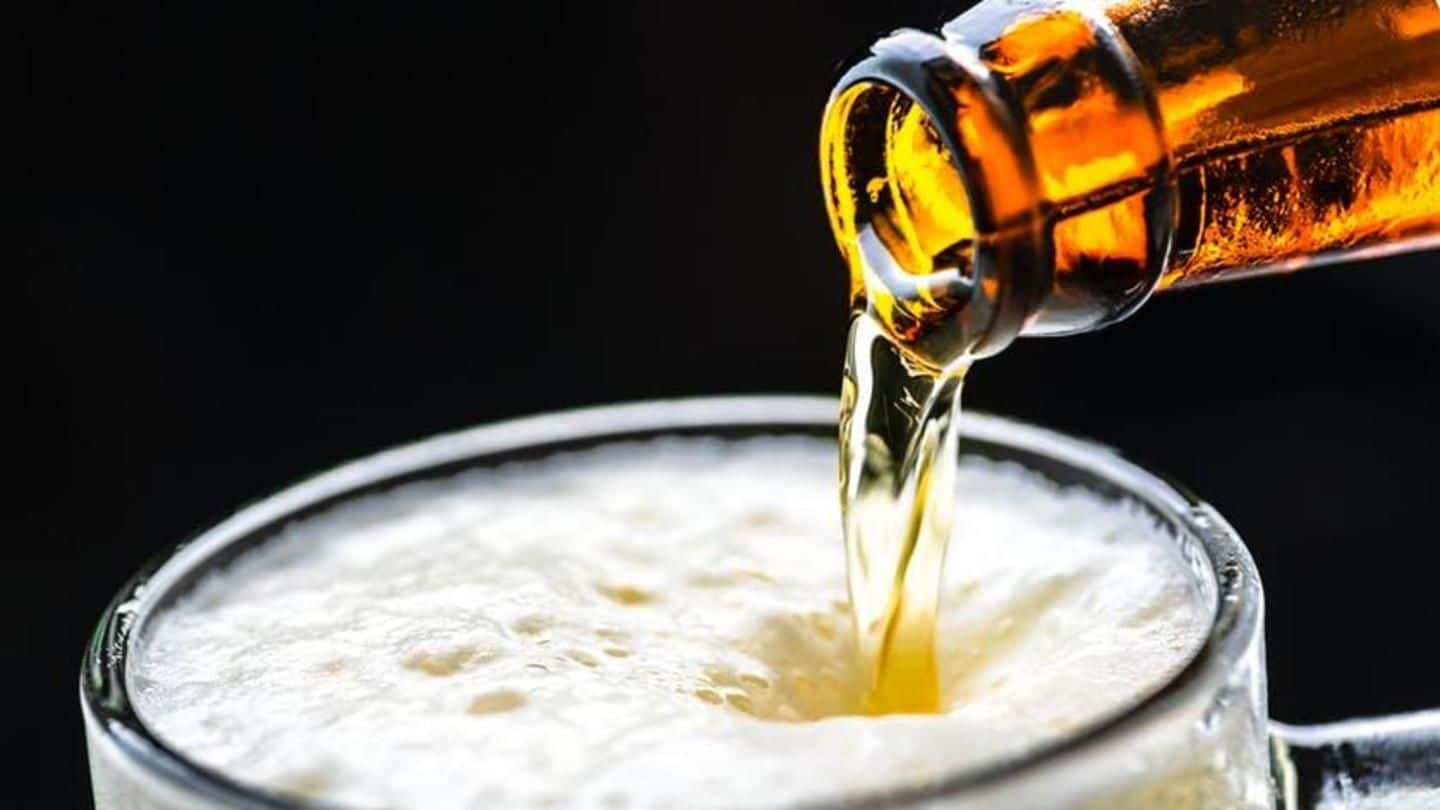 Though, lovers of beer don't really need a special day to grab their choicest liquid, but they call the first Friday of August as International Beer day. Let's celebrate by, well, drinking beer! And what if we tell you that our unconditional love for beer is also backed by amazing health benefits? Here are top 10 health benefits of drinking beer.
Disclaimer: This article doesn't promote drinking beer
First off, in general, it is advised that alcohol should be consumed in moderation. Further, if you have any health issues, you should consult your doctor before deciding to drink.
Beer is good for your heart and bone health
Heart: Beer consumption is known to increase good-cholesterol levels in the body, thus proving to be a boon for your heart-health in the long run. Bones: A study conducted in 2009 said that high levels of silicon in beer can contribute to higher bone density in your body. So, keep the risk of osteoporosis, and other bone-and-joint problems at bay, by drinking just the right amount.
Benefits for your kidneys, and blood pressure
A Finnish study found out that drinking a bottle of beer a day can help reduce risk of kidney stones by as much as 40%. This is because more than 90% of it is water, plus it's high in potassium, and magnesium. Further, when compared to other forms of alcohol, beer helps in lowering the blood pressure. The key, however, is the quantity you consume.
It's good for digestion and eye health
Packed with a good number of digestive properties, like stimulation of of gastrin, gastric acid, cholecystokinin, and pancreatic enzymes, beer is great for bettering your digestion system. Also, a University of Western Ontario study proved that daily beer consumption can lower risk of eye-related problems. The antioxidants in beer, especially in ales and stouts, help prevent risk of mitochondrial damage and cataracts in eyes.
Beer reduces risk of diabetes and anemia
In a Harvard study, it was found that drinking more beer boosted insulin sensitivity, thereby helping in reducing the risk of type-2 diabetes in participants. Additionally, beer is a great source of Vitamin B-12 and folic acid, deficiency of which can lead to anemia. Also, this essential vitamin is also significant for improved memory, sharp concentration, and normal body growth and functioning.
It helps delay aging, and is a great stress-buster
Beer is capable of enhancing the potency and effect of Vitamin E in our bodies which is vital for the maintenance of a healthy skin and hair health, thus delaying aging and helping you look younger. Above all, it results in busting stress, improving mood, and gifting you that sound, satisfying sleep. What are you waiting for? Grab your pint now!