Unnao-rape: Police exhume key witness' body, protesting wife attempts suicide
Unnao-rape: Police exhume key witness' body, protesting wife attempts suicide
Aug 26, 2018, 10:29 am
3 min read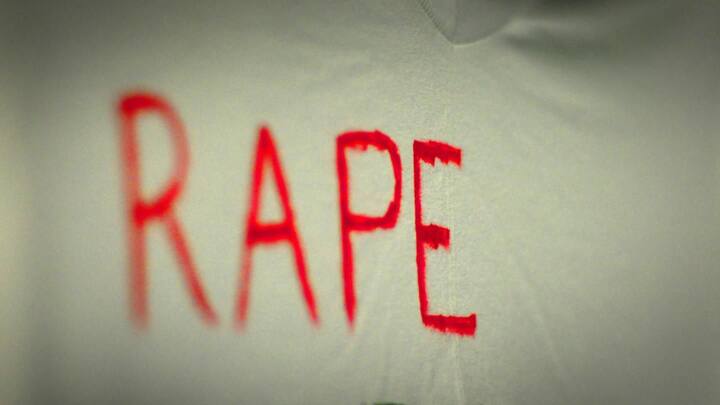 On Saturday, the Uttar Pradesh police exhumed the body of Yunus Khan, the key witness in the alleged murder of Unnao rape victim's father, amid protest from the family. Khan's wife Shabeena attempted suicide near CM Yogi Adityanath's residence, but police foiled the plan. Last week, Khan died under mysterious circumstances and his body was buried before autopsy. Here's all about the case.
Backstory: 17-year-old girl raped; her father died in judicial custody
Notably, BP MLA Kuldeep Sengar and his aides allegedly raped a 17-year-old girl in Unnao. She reported the crime several times, but no action was taken against Sengar. In April'18, she and her family tried to kill themselves outside Adityanath's house. Ironically, an FIR was filed against them and her father was arrested. He was found dead the next day in judicial custody.
Police asked family to not obstruct process, brought Maulana along
On its part, the police told the family they knew it was a sensitive issue. They assured Khan's body would be buried again with full respect. At around 2 AM, SHO Makhi Javed Akhtar and CO Rai approached the family and asked them to cooperate in the process. The police also brought Maulana Nasir to speak with the family and convince them.
Autopsy is important to reveal truth, says official
"The autopsy is important to bring out the truth; they should not obstruct the process. We have given assurance that the body will again be buried with full respect," Suraj Yadav, sub-divisional magistrate, Hasangunj, said.
Family claims Khan died naturally after prolonged illness
Khan's death hinted at foul play after his body was buried by his family without informing the CBI. His wife Shabeena, however, said Khan died due to prolonged illness. She said he was suffering from liver's cirrhosis since last four months and was undergoing treatment at hospitals in Kanpur and Unnao, Claiming he died a natural death, the family revolted against police's decision.
There's nothing fishy about his death, says wife Shabeena
Further, Shabeena said she didn't know Khan was a key witness and that he had testified. In an attempt to halt the exhuming process, family members and relatives signed a petition addressed to district magistrate Devesh Chandra Pandey. "Why are they not understanding that he died at home and everyone in the village attended his funeral," Shabeena said, adding there wasn't anything fishy.
Khan's family levels allegations on rape victim's uncle
Further, Shabeena blamed the rape victim's uncle for twisting facts. She alleged the uncle tried to lure her with Rs. 8 lakh. Khan's family claimed the victim's uncle used the death of his brother, who died in police custody, to build a case against the accused. Sengar is the key accused in this case, which is being investigated by CBI.