5 best things to do in Lonavala
5 best things to do in Lonavala
Feb 16, 2022, 11:26 am
2 min read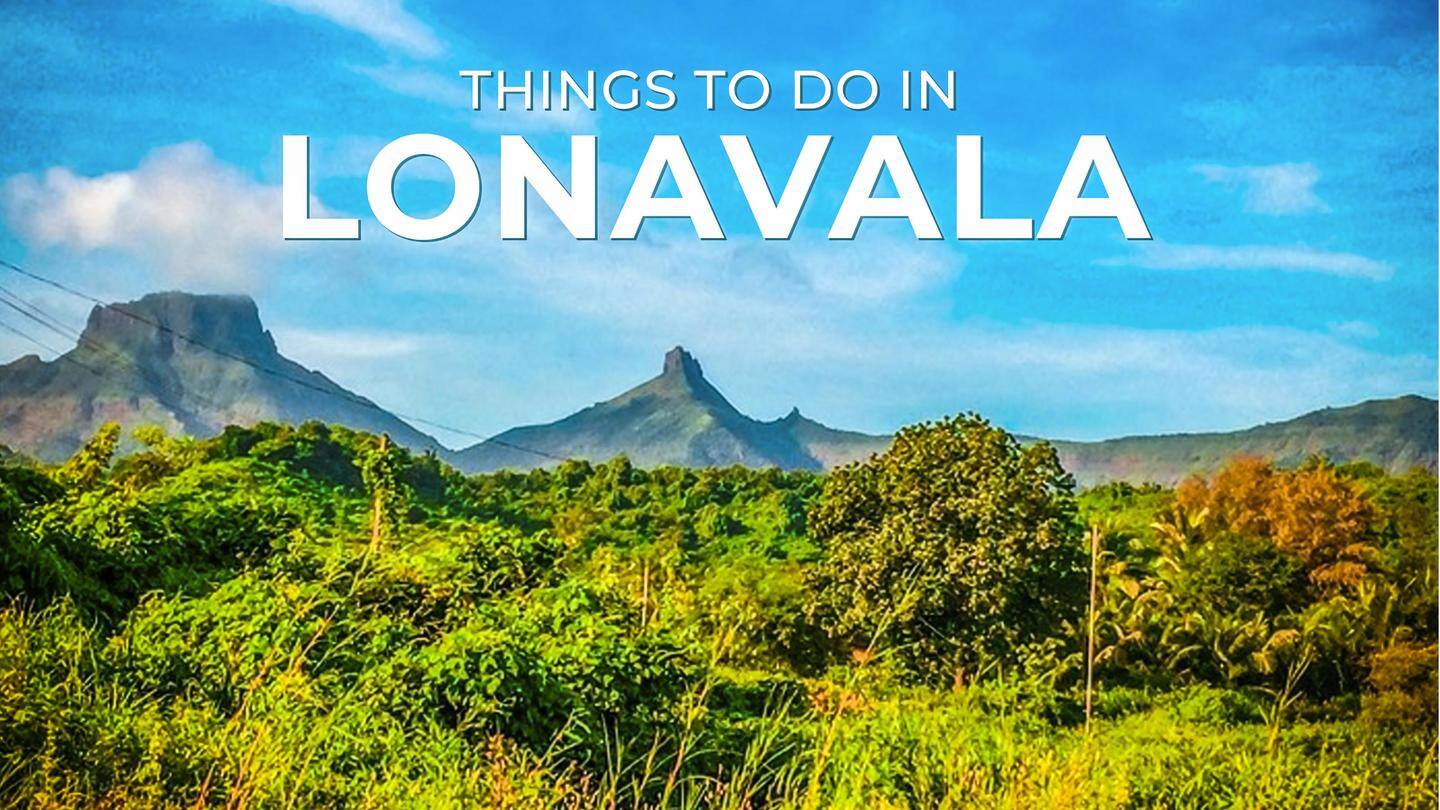 Lonavala is a beautiful weekend getaway from Mumbai and Pune that is well-known for its serene waterfalls, lush green valleys, historical sites, stunning lakes, and interesting caves. When here, you can spend some relaxing moments while you witness the scenic landscape and experience the pleasant weather of the quaint hill station. Here are five things to do in Lonavala for a perfect vacation.
Witness the stunning sunset at Lion's Point
If you are in Lonavala, then you must visit Lion's Point to witness the amazing golden setting sun that will leave you spellbound. Located between Amby Valley and Bhushi dam, you will need to drive through the roads surrounded by dense forests to reach this place. Lion's point offers some breathtaking views of magnificent mountains, stunning waterfalls, and beautiful valleys.
If you are a history buff and love adventure activities, then exploring the Karla Caves must be on your bucket list. Constructed between the second century BC and the fifth century AD, the Karla Caves house the largest Hinayana Buddhist Chaitya (prayer hall) in India. The caves boast some interesting motifs, inscriptions, sculptures, pillars, and a 37-pillar aisle with 2,000-year-old beams.
Duke's Nose is the perfect place to head to if you want to enjoy some trekking while experiencing the panoramic views of the Sahyadri ranges surrounded by dense forests and beautiful valleys. The trekking tour incorporates long trails through lush green forests till you reach the rocky outcrops and witness the beauty of nature. When here, you can also try rock climbing.
Try bungee jumping at Della Adventure Park
If you are looking for some thrill and adventure, then you must try bungee jumping to get that adrenaline rush. You can try bungee jumping at the Della Adventure Park where you are required to plunge from 150 feet above the ground. The activity lasts for seven-10 minutes. Also, you must be above 10 years and more than 35 kgs to try the sport.
Don't forget to buy some chikki
When in Lonavala, buy some chikkis and fudges to satisfy your sweet tooth. Chikki is basically a traditional sweet snack prepared with nuts, jaggery, and ghee and has a brittle texture. It was invented by a sweet shop owner named Maganlal Aggarwal in Lonavala. There are multiple shops in Lonavala that sell these sweet treats and also they are convenient to carry back home.