Staying at someone's place? Follow these etiquettes as a guest
Staying at someone's place? Follow these etiquettes as a guest
Jan 20, 2023, 04:21 pm
3 min read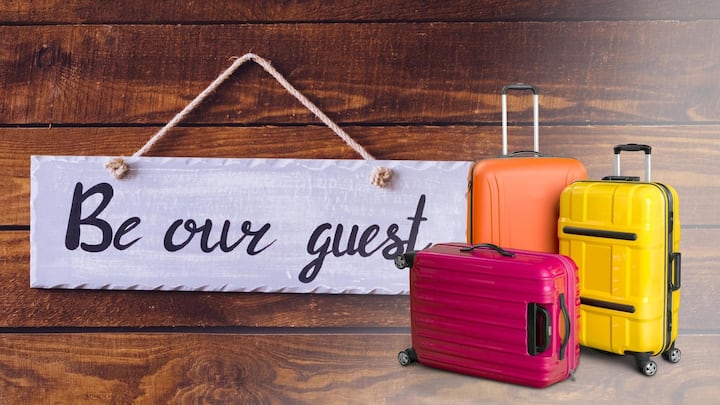 Be a guest they wouldn't mind hosting. It is generally quite enjoyable when one visits their friends or relatives for a stay at their place. However, from not coming across as disrespectful to not being a burden on the hosts, there are multiple things that guests need to take care of. Here are five etiquettes you must follow to be a good house guest.
Bring them a little something as a token of gratitude
When you are visiting someone for a stay, it is always wise to show some appreciation to the hosts. You can express your gratitude by bringing them a little something that can be a valuable addition to their home or life. It doesn't have to be exorbitant but something that conveys your regards. Snacks, sweets, and home decor items are loved by all.
Everyone you visit has a certain lifestyle and house rules in place that they follow. When you stay, make sure to be a part of them to avoid being disrespectful or misunderstood. Know when they hit the sack, or wake up in the morning, what food they enjoy, what their schedule is, and what to take care of in their absence.
Bring your own necessary items along
It is always advisable to carry your own necessary items like toiletries, cosmetics, towels, medicines, etc. when you stay at someone's place. Always double-check these items and other products important to you when you pack your bags before leaving. In case you still forget something, ask the hosts where you can buy and refrain from using their stock.
Offer help and contribute to their daily chores
When you are staying with someone, it is important to be a part of them in all ways possible. Make sure that you are adding some value to their daily routine and contributing your bit to help them out with chores. For instance, if you are good at cooking, you can offer to prepare a meal for them, or offer to help clean around.
Check their availability before dropping in without prior notice
When you plan a stay, always check with the hosts if they are available and don't have any prior plans to attend. Additionally, you should never drop in without notice. This could be an element of surprise in your mind but more of a shocker for them. Be lucid about your duration of stay as it will help them host you accordingly.