Notice these signs? Your teenager could be an internet addict
Notice these signs? Your teenager could be an internet addict
Jan 20, 2023, 02:30 pm
2 min read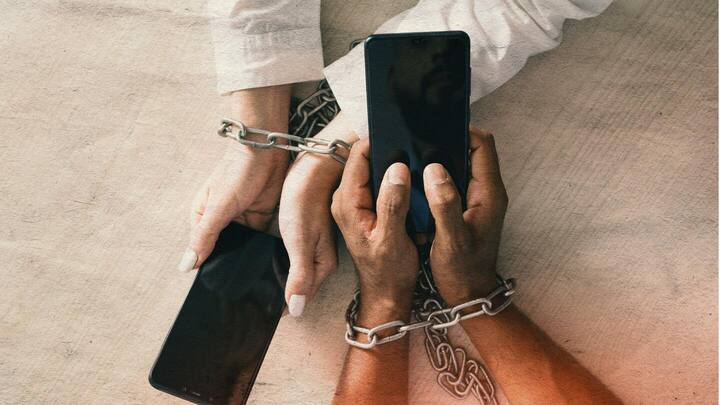 Does your teen always fidget with their smartphones? Have they become restless or moody lately? If yes, your teen may be dealing with internet addiction. Internet addiction is when the uncontrollable use of the internet begins to interfere with someone's daily life in the real world. Here are five warning signs of this addiction in your teens you must look out for.
Often avoids responsibilities 
Your teen's mind is already occupied by their followers count, the number of likes on their post, or how far they have progressed in a video game. These occupancies exhaust their mind to the point that they cannot focus on other aspects of their life. As a result, they start missing assignments, neglecting personal hygiene, and failing to keep up with chores.
Has unstable emotional response 
Their emotional state goes for a toss when they are not online. When they are constantly online, they keep experiencing a sense of euphoria. As soon as their devices are taken away or the Wi-Fi goes off, they turn irritable, restless, or moody. In this regard, internet addiction can work the same way as addiction to drugs or liquor.
Starts losing interest in activities they previously liked
Their focus has shifted to social media, their favorite sites or apps so much that they begin to lose interest in other activities they previously enjoyed. The activities can include playing sports, pursuing their hobbies, and spending time with their friends. Teens can become easily absorbed in the virtual world and begin to lose interest in the real world.
Feels the need to share everything online
Though it is normal to share a few highlights, your teen consistently shares even the most mundane stuff in their life online. This is when their addiction kicks in. For them, events in their life seem unreal until they share them online. One basic example of how their addiction may manifest is that they keep sharing a snap of every meal they eat.
Lies about the time spent online
Your teen will often lie about the amount of time they spent online. They may come up with cover-ups for their online activities when you ask them about how much time they spent on the internet. There are many apps available in the Google Play Store that can help you keep a track of the time your child spends on the internet.