Here's how you can incorporate viva magenta into your wedding
Here's how you can incorporate viva magenta into your wedding
Jan 20, 2023, 01:22 pm
2 min read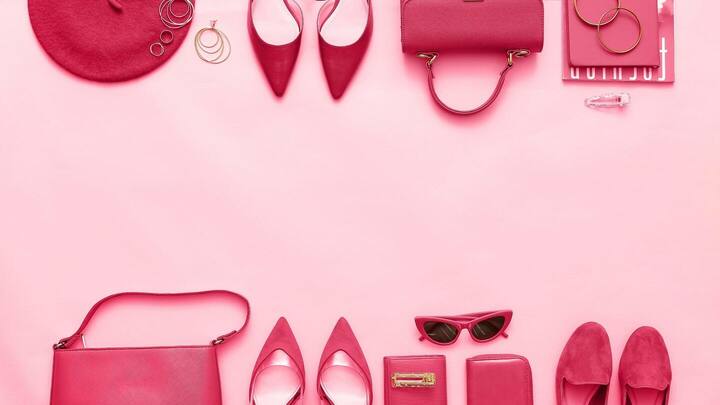 Weddings in India are known for their pomp and show, bright and peppy colors, and gorgeous outfits of the bride and groom. Why not add a splash of the color of 2023, viva magenta, to your wedding this year? To get a hang of how you can incorporate this hue into your wedding, we talked to wedding curator Prateek Kashyap from Made in Heaven.
Incorporate viva magenta in your wedding decor for a perfect setting. Pair the shade with dull gold to give it a traditional look. For contemporary decor, pair it with white or grey. Go for floral decor with magenta-colored bougainvillea, table linen, tableware, etc. to keep it subtle and elegant. You can also add a splash of viva magenta to furniture and carpets.
According to Pantone, viva magenta is a color that is full of optimism and joy, a color that encourages experimentation and self-expression without restraint, and is a stand-out statement. The bride can pair the shade in her makeup and accessories with her outfit. The groom could opt for a viva magenta shirt with his suit or a kurta and even a sherwani.
Food is the most important element in any wedding, at least for the guests. The color can be brought about in cocktails; even adding cherries could do the trick. A red velvet wedding cake and beetroot rice can add viva magenta to your food. You can consider decorating the buffet table with viva magenta colored table cloth and utensils.
What is a wedding without guests? You can get your invitation cards designed in a viva magenta theme. The color can also be included in wedding stationeries, menus on the banquet tables, venue signages, and even in the decoration of vehicles. You can use the color as a standalone shade or pair it with shades of blue, gray, and off-white.
Your guests should also be able to take this color back home. To ensure that, pack the return gifts in viva magenta-colored gift wraps. There is a lot that can be done apart from just the gift wraps. A pearl white platter with viva magenta satin ribbon would look elegant, and baskets or floral decorations with the return gifts could also subtly add color.