Here's how to ace the cold girl makeup look
Here's how to ace the cold girl makeup look
Jan 20, 2023, 12:58 pm
2 min read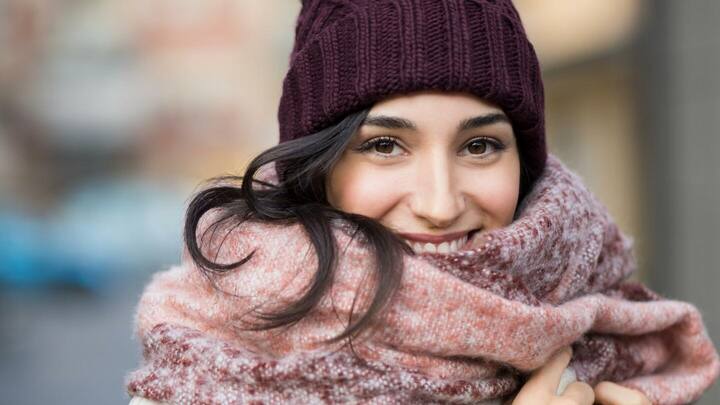 The most viral beauty trend these days, the cold girl makeup look aims to give you the perfect winter flush that you have always wished for. Created by makeup artist Zoe Kim Kenealy, this frostbitten look involves creating a matte base, voluminous lashes, and applying lots of blush and glitter, to get a pinkish rosy glow. Here's how to ace the look.
First, create a matte base
First, moisturize your skin well and apply a primer. Next, go ahead with a matte foundation and blend it well all over your face. Follow it up with a full-coverage concealer and set the base with a translucent powder for a matte finish. Use the powder only in your T-zone, forehead, under your eyes, chin, and nose. Finish off with a mattifying setting spray.
You can go for a cool-toned cream blush in peach, red or deep pink for that icy glow. Apply the blush to the apples of your cheeks and blend outwards and upwards. Also, apply some blush on the tip of your nose and chin. Then, go over it with the powder blush and blend it well for a "sunburnt blush" appearance.
Use your highlighter to glow and shine
The cold girl makeup look is all about creating a natural flush with a hint of sparkle. To master the look, apply some silver glitter eyeshadow on your eyelids. Next, apply some shimmery highlighter on the bridge of your nose, the cheekbones, the cupid's bow, the chin, and the inner corner of your eyes. This will create a snowy effect.
The cold girl makeup look features glossy and high-shine lips with a hint of color. Go for a pinkish nude lipstick shade and lightly dab it on your lips using your fingers for a raw and unrefined look. Next, pick a high-shine tinted lip gloss for that soft, frosty, and mirror-like finish. Finish off with mascara and another round of the mattifying setting spray.