Eating disorder: From its meaning to treatment, know everything here
Eating disorder: From its meaning to treatment, know everything here
Jan 20, 2023, 11:31 am
3 min read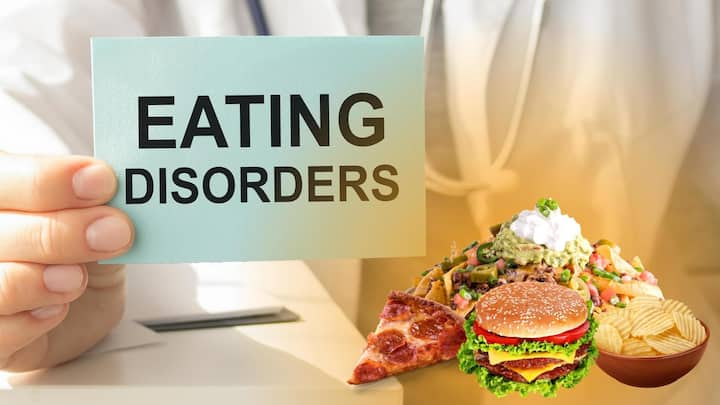 A disorder that 'eats' your well-being. An eating disorder is a mental health condition that involves abnormal eating habits as coping mechanisms. It has the potential to further aggravate many physical ailments, both acute and chronic. The causes behind this condition aren't known but there are a few aspects that can lead to it. Here is everything you should know about eating disorders.
Here's what our expert says
Eating disorders are a group of complex psychiatric illnesses where the individual suffers from an unhealthy relationship with food and or the act of eating.
While the exact underlying cause is not known, there are genetic associations, associations with depression, stress, peer pressure, the psychological stress of bullying, and association with certain professions.
Eating disorders are treatable with therapy when recognized in time.
An eating disorder is a serious condition; impacts the body
An eating disorder is known to be serious as it can impact one's body negatively. It can make one physically unwell, mentally stuck, emotionally drained, and intellectually blocked. Speaking of its physical impact, this brain disorder can impact the heart, liver, stomach, teeth, bones, and immunity. Often, this condition develops during teenage or young adult years but can happen to anyone, anytime.
There are 6 common types of eating disorders
Anorexia nervosa involves patients constantly monitoring their weight and calorie intake. Bulimia nervosa, another type, causes them to eat large amounts of food in a specific time period. Binge eating disorder patients lose control over eating food all the time. While Pica involves eating inedible things, in rumination disorder people re-chew and re-swallow/spit out food. Avoidant food intake disorder patients lose interest in eating.
Genetics, psychology, and environmental factors may lead to this disorder
As aforementioned, science has not been able to tap into the exact causes of eating disorders, but there are certain aspects that can potentially play a role. Genetics, by various studies, has been identified as one of the possible causes. Environmental influences like child abuse, parental pressure, social isolation, and peer pressure also contribute. Comorbidities like anxiety, depression, OCD, etc can also trigger it.
Weight loss/gain, calorie monitoring, and excessive/inadequate exercising are some signs
All eating disorders yield a different set of symptoms. However, the general scheme involves dramatic weight loss or weight gain, constantly checking calorie consumption, skipping meals or overly indulging in them, or excessive/insufficient exercise. Additionally, some may also wear bulky/loose clothes to hide their body shape, constantly feel body-shamed, or stop menstruating. Incessant dieting and hiding food to eat secretly are also some signs.
Therapy, medication, and nutritional counseling can come to their rescue
An eating disorder can be overcome with a lot of effort and support. Your doctor may prescribe you some medications including antidepressants and mood stabilizers. Besides that, they may also urge you to undergo therapy and seek professional help to remove mental blockages. Visiting a dietician for nutritional counseling is also an advisable step to treat this brain disorder.