#SleepAwarenessWeek: 5 bedtime stretches to help you sleep better
#SleepAwarenessWeek: 5 bedtime stretches to help you sleep better
Mar 11, 2022, 03:47 pm
2 min read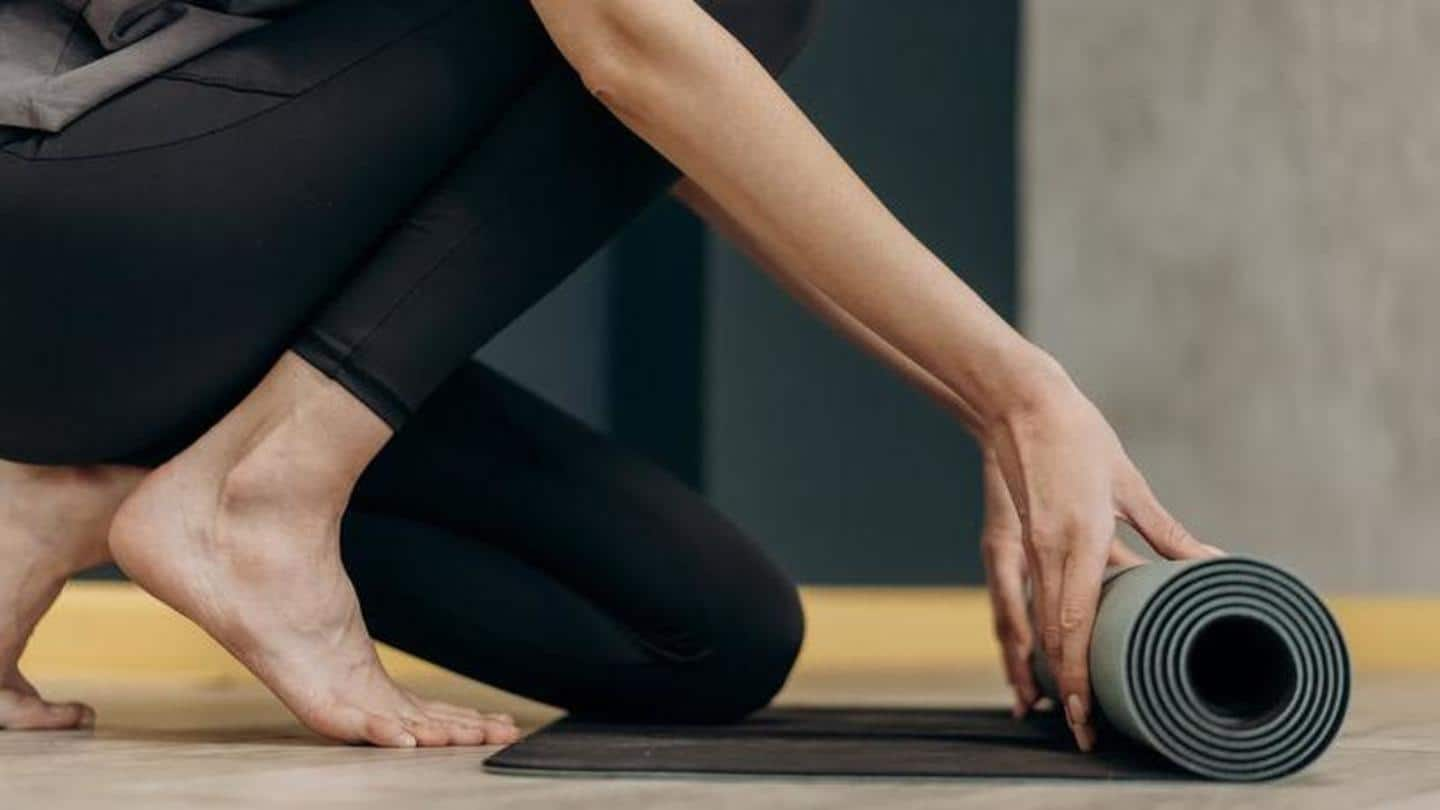 Are you someone who is finding it difficult to sleep at night in spite of trying several things? Well, this can happen due to several factors like stress, anxiety, and a sedentary lifestyle. However, doing some stretches before bedtime can help you unwind and relax after a long tiring day and promote better sleep. Here are five stretches that you need to try.
Child's pose helps to relax your body, reduces stress, and promotes better sleep. It also gives relief from back, shoulder, and neck pain. Kneel down and sit back on your heels. Your forehead should be on the floor and your torso over your thighs. Extend your arms in front of you and breathe deeply while holding the pose. Hold for five minutes and relax.
This stretch helps you to relax and release tension. It also eliminates the pain or discomfort on your shoulder blades. Stand straight and open your arms out wide as you inhale. Then, cross your arms like you are giving yourself a hug and exhale. Draw your shoulder forward and breathe deeply. Hold for 30 seconds and release. Repeat the process again.
This pose helps to stretch your hip and lower back muscles while relieving pressure on the spinal nerves. Lie down with your legs extended forward. Keep your left leg straight on the floor with your lower back pressed and gently pull the right knee toward your chest. Hold in place for a few seconds and repeat on the other side.
Sphinx pose is a great therapeutic stretch for fatigue. It also soothes the nervous system. Lie on your stomach with legs extended behind you. Lift your chest up with your forearms on the floor and elbows placed under the shoulders. Lengthen your spine while pressing your thighs and hips on the floor and your shoulders relaxed. Stretch just enough for your comfort and hold.
The seated forward bend helps you to stretch your lower back muscles and relax your spine, hamstrings, and shoulders. Sit down on the floor with legs extended in front. Lower your abdomen slightly while lengthening your spine. Reach out your arms in front of you, try to touch your feet. Relax your head and hold for five minutes. And relax!