5 must-have summer fruits
5 must-have summer fruits
Mar 11, 2022, 02:47 pm
2 min read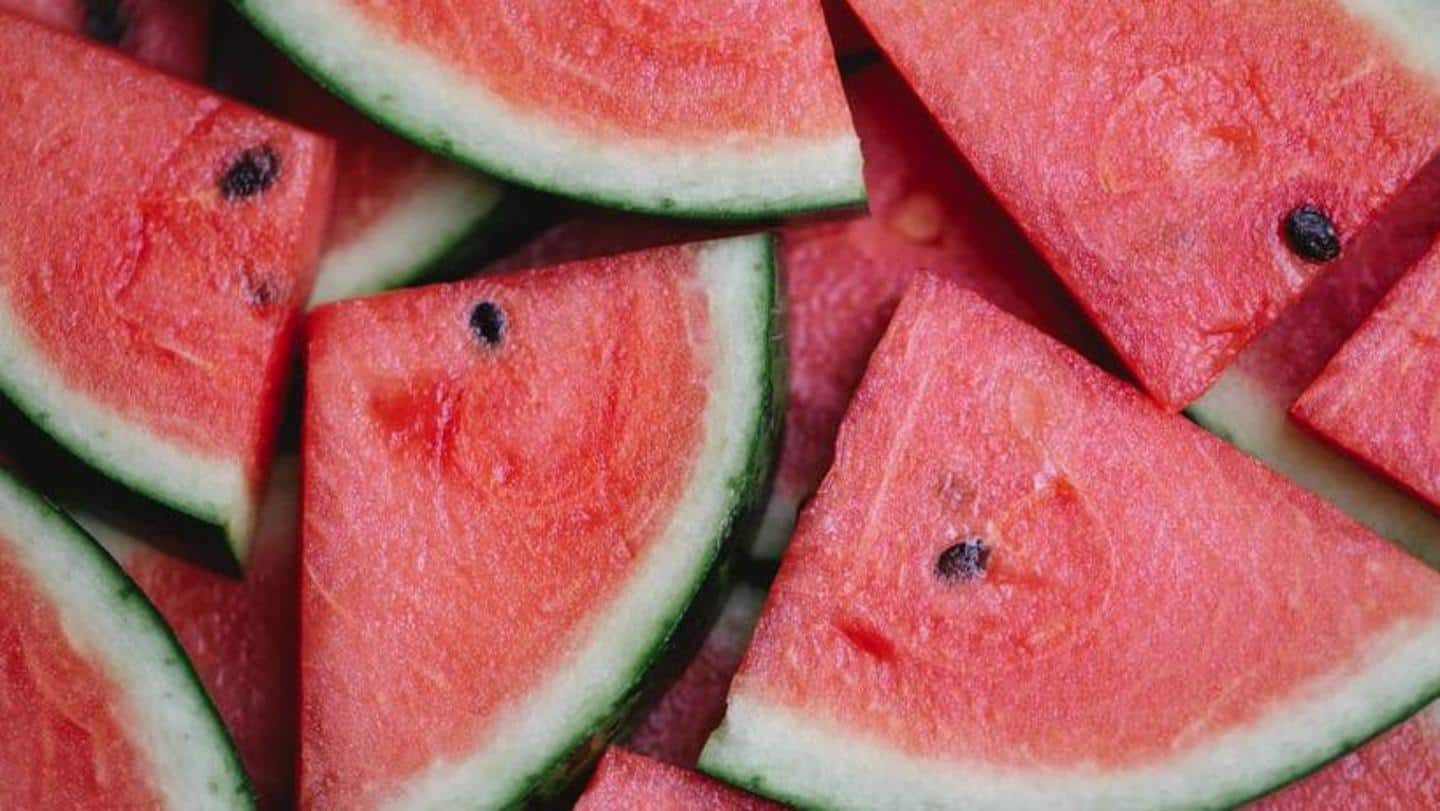 Summer is almost here! Although most of us in India do not favor summer for the scorching temperature and uncomfortable weather, what we do love are the fruits that the season brings with it. While winter has some of the best veggies, summer has the best assortment of fruits. Here's why you must have these fruits during this time of the year.
The king of fruits, India is home to a variety of mangoes. Mangoes are probably the most favorite of all fruits across all age groups and children. Besides eating the whole fruit, we can prepare so many dishes and drinks with it to get some respite from the high temperature. Rich in vitamins A and C, this fruit also makes your immune system strong.
With whopping 92% water content, this fruit is loaded with nutrients, and is fat-free! Summers are incomplete without this juicy fruit in every household. Rich in vitamins A, B6, and C, antioxidants, watermelon is very good for the skin and does a fantastic job in keeping us hydrated. Recent studies concluded that watermelon seeds are nutritious too with high contents of potassium and magnesium.
Another fruit low on calories is litchi. Apart from the delectable sweet and sour taste, the fruit is known to reduce the production of excessive sebum and help fight off acne. Litchi also contains a considerable amount of vitamin C which reduces hyperpigmentation. Litchi contains no cholesterol and no saturated fats, and is, therefore, your best friend if you're on a diet.
Who doesn't love a bowl of cool ripe papaya? Papaya is known to lower blood pressure and help with digestion. It works wonders in soothing sunburn and removing tan. A rich source of antioxidants, papaya can help in reducing the risk of heart disease. The plant compound beta carotene present in the fruit keeps your eyes healthy and also reduces the risk of asthma.
Can you imagine stepping out in the summer without chugging a glass of mosambi juice? Rich in fiber, mosambi flushes out toxins from the bowel tract to relieve constipation. A healthy alternative to fizzy drinks, mosambi juice keeps us hydrated while also providing essential minerals and vitamins. It is also packed with vitamin C which is known to boost your immunity.