5 brightening facials to do at home
5 brightening facials to do at home
Feb 16, 2022, 05:23 pm
2 min read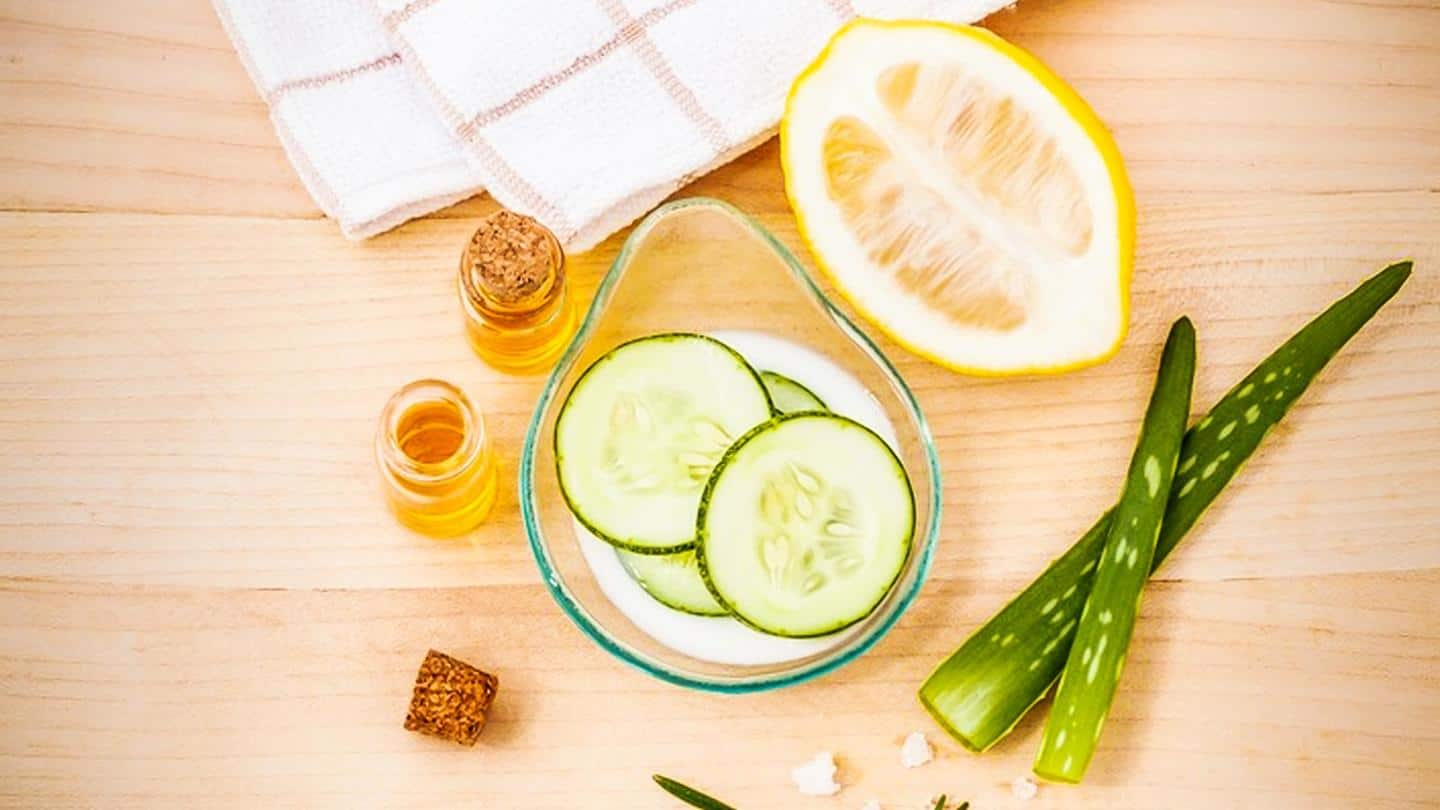 Regular facials can help you achieve clear, glowing, and healthy skin. However, products used at salons probably infuse your skin with chemicals that might harm your skin in the long run. But, don't worry, you can easily do a facial at home with natural homemade ingredients that will deeply cleanse and rejuvenate your skin. Here are five brightening at-home facials.
Banana, honey and oats facial
Banana and honey are well-known for nourishing your skin and making it soft and supple. Oats work great for removing dead skin cells and brightening up your skin tone. Mix one teaspoon of honey with two tablespoons of oats and one medium-size ripe banana. Massage it well on your face and neck. Wait for some time and then wash it off with lukewarm water.
Yogurt and egg white facial
Yogurt is quite effective in softening your skin and making it clear and brighter in no time. Egg whites soak the excess oil on your skin by regulating sebum production. Mix one tablespoon of yogurt with one egg white. Whisk the mixture well and apply it to your face. Wait for some time till it dries out and then wash off with cold water.
Avocado, lemon and honey facial
This avocado, honey, and lemon facial is perfect for those with dry and irritated skin. Lemon will lighten and brighten your complexion while avocado and honey will hydrate and nourish your skin. Mash an avocado, add one teaspoon of honey and lemon juice to it, and mix well. Rub it on your face using circular motions. Let dry and rinse off after 30 minutes.
Cucumber and yogurt facial
Cucumbers are great ingredients to include in your at-home facial routine as they moisturize and rejuvenate your skin. Yogurt brightens your skin tone and gives you a healthy glow. Cucumbers also help to reduce wrinkles and fine lines. Grate fresh cucumbers and mix them well with plain yogurt. Apply it all over your face and wait for a few minutes before rinsing it off.
Milk hydrates and nourishes your skin and makes it clear and smooth. The lactic acid in milk helps to reduce skin blemishes, hyperpigmentation, and acne giving you a healthy and soft glow. Mix three-four tablespoons of milk with some glycerine and apply it all over your face. Let it dry for at least half an hour. Then wash it off with cold water.