DIY face mists for hydration, irritated skin and more
DIY face mists for hydration, irritated skin and more
Mar 16, 2022, 01:21 pm
3 min read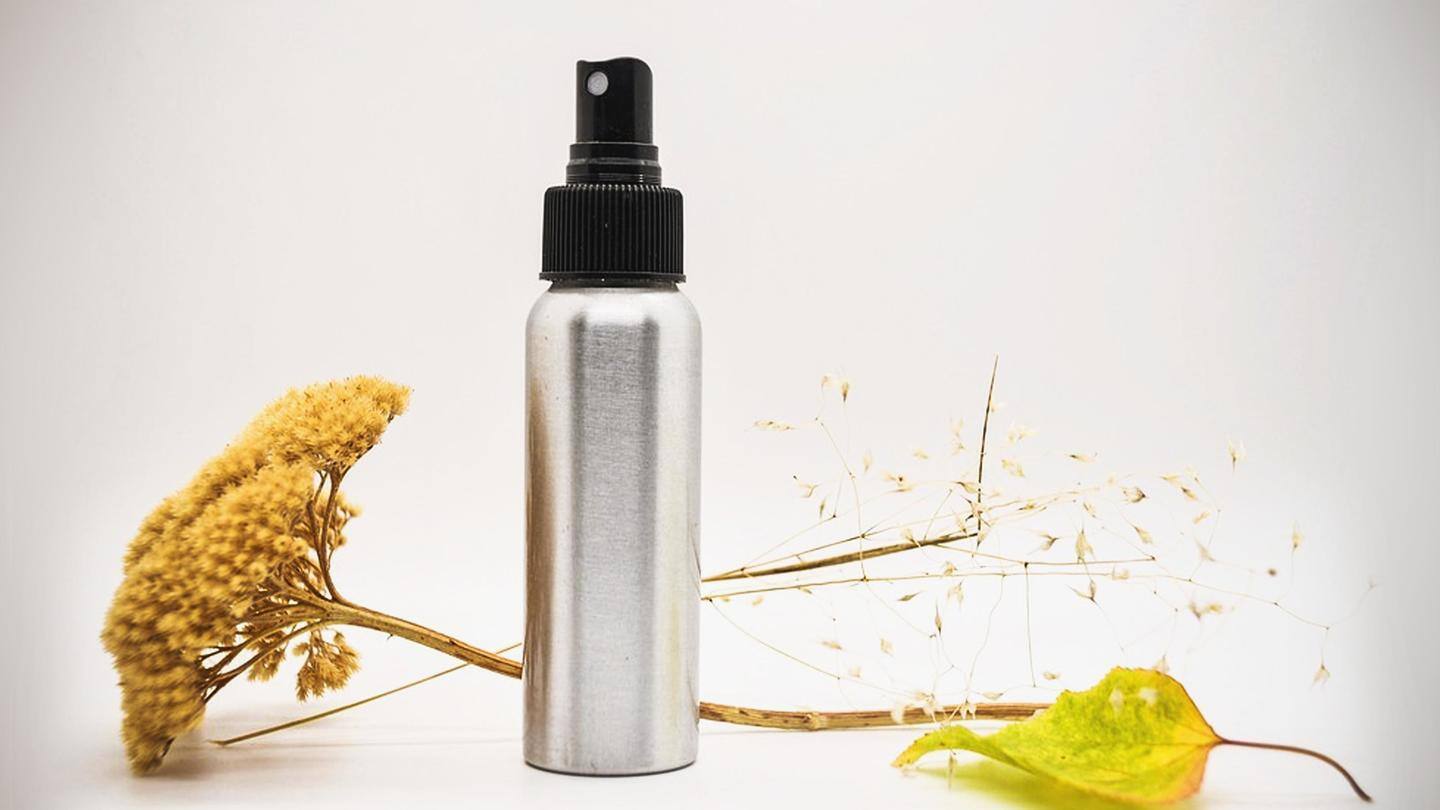 Face mists are a great addition to your skincare routine to keep your skin healthy and hydrated. A quick spritz of face mist on a summer day can instantly freshen you up and calm your skin. It makes your makeup application smoother and makes your face look fresh and natural. It also soothes irritated and dry skin. Check out these five DIY face mists.
You can spritz some face mist once you wake up in the morning to instantly revitalize and refresh your skin. Use it before applying your moisturizer to add an additional layer of hydration. Use it before your makeup for a more natural and sheer look. Spritz some on after applying your makeup for a dewy glow. It can also soothe sunburnt skin.
Cucumber aloe vera mist for instant hydration
Cucumber is a great ingredient to include in your facial mist due to its high water content. Aloe vera will help to soothe your skin and reduce redness, inflammation, and irritation. Extract cucumber essence by dicing the cucumbers and straining them through a cheesecloth. Mix this along with aloe vera, water, and witch hazel. Pour this into a bottle and it's ready to use.
Green tea and tea tree mist for acne-prone skin
Packed with anti-inflammatory properties, both green tea, and tea tree work excellently for oily or acne-prone skin. Green tea will ease inflammation and tea tree will control excessive oil production. Steep a green tea bag in boiled water and remove it after five minutes. Let it cool and mix with tea tree oil. Pour it into a bottle and shake it up before use.
Lavender mist to ease skin irritation
This aromatic lavender mist will not only help you relax and rejuvenate but will also ease skin irritation and balance the natural bacteria on your skin. Take half a cup of distilled water and mix it well with four drops of lavender essential oil, and one teaspoon of witch hazel. Pour this mixture into a spray bottle and shake it up. And it's ready!
Rose moisturizing mist; anti-aging vitamin C and hibiscus mist
This rose mist is moisturizing and extremely relaxing. Mix rose water with jojoba oil and glycerine. Pour into a spray bottle and use it daily for instant hydration. Vitamin C and hibiscus mist is great for preventing premature aging, and sun damage. Steep hibiscus tea bags in water. Let it cool and mix it with witch hazel and vitamin C powder. And it's ready!