5 offbeat places to visit near Goa
5 offbeat places to visit near Goa
Apr 29, 2022, 05:52 pm
2 min read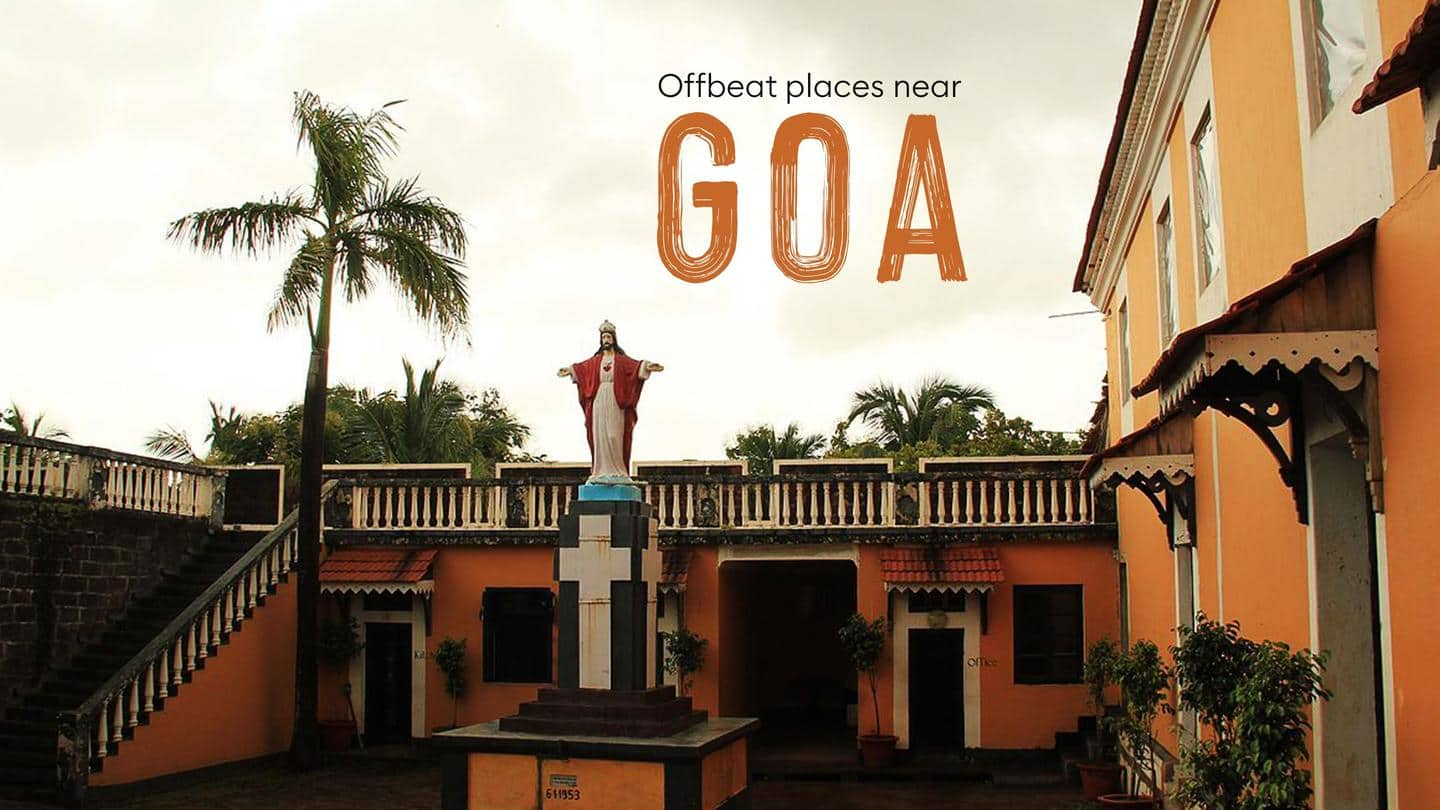 When you visit Goa this time around, do not limit yourself to the beaches and parties. Besides the regular tourist places in Goa, there are several places around Goa that aren't as popular but definitely worth a visit. If you prefer peaceful trips that enlighten your knowledge base, this list of places near Goa is for you. Let us know which was your favorite.
Fort Tiracol was constructed by Raja Bahadur Khem Sawant Bhonsle in the 17th century. Later, the Portuguese rulers turned it into an armed fortress. At present, it houses a heritage hotel and a Baroque-style church. A memorial dedicated to freedom fighter Hirve Guruji and others killed here by the Portuguese in 1955 for hoisting the Indian flag is preset at the entrance.
It is believed a demon guarding the Devil's Canyon was outwitted by a human who fished from those waters. Exasperated by this, the demon cursed the place, and since then locals say that many people drown trying to swim there. The canyon is actually extremely dangerous with fast-moving water currents. This place has that spooky effect even in the daytime.
Talking of spooky, this church is attached to a tale of betrayal. During the time of Portuguese rule in Goa, three kings had their eyes on this land. One of the kings invited the others to a banquet and killed them with poison. His subjects protested the heinous act, leading the king to kill himself by consuming poison. The church is now considered haunted.
Harvalem Falls is not as fancy as Goa's famous Dudhsagar falls, but that means there are hardly any people here! If you seek peace and quiet, you can enjoy the waterfall to yourself all day long. You get to splash around in the crystal clear water without worrying about the crowd. There is a temple and an old cave nearby.
Grande Island water activities
You can try adventure activities like fishing, snorkeling, and scuba diving on Grande Island. Lucky ones might be able to see dolphins on the way to or from the island to the mainland. You also get to see the Aguada Fort, lighthouse, and Central Jail from the jetty ride. The depth of the water is around 12 meters for scuba diving, comfortable for beginners.