5 tourist destinations with mind-boggling natural wonders
5 tourist destinations with mind-boggling natural wonders
Mar 31, 2022, 02:34 pm
2 min read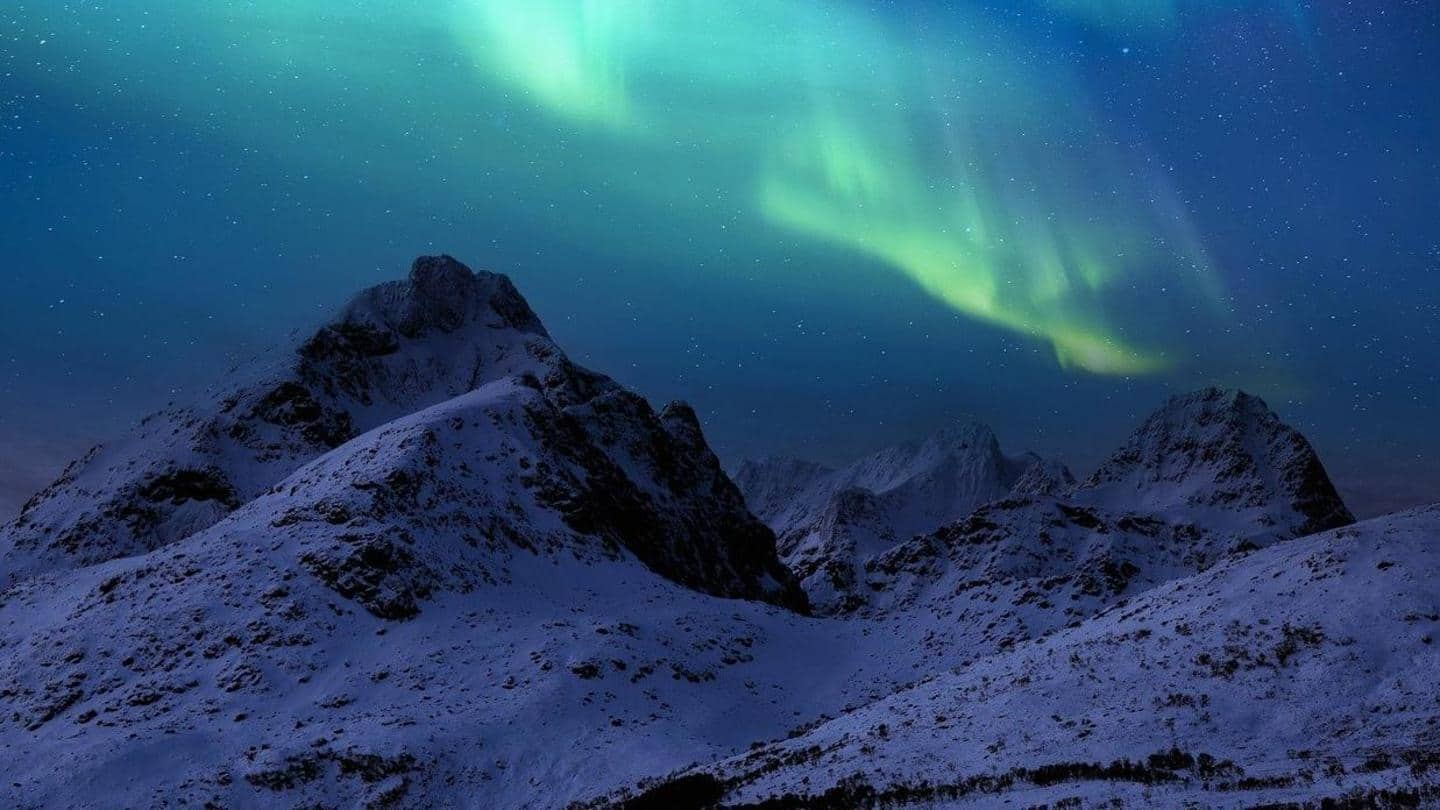 Even though humans have explored several layers of the universe, there is still so much that boggles the mind. Several natural phenomena can be seen on Earth that are completely spellbinding. There are lakes, caves, and mountains where nature puts up a display like none other that make you wonder about these mysterious sights. Here are five destinations with the most insane natural phenomena.
Glowworm Caves in New Zealand
Located in New Zealand's Waitomo region, the Glowworm Caves were formed 30 million years back. The limestone cave is naturally illuminated by innumerable magical glowworms that hang across the walls and ceilings like luminous decorations. These glowworms are exclusive to New Zealand and similar to the size of a mosquito. When here, you can opt for kayaking or boating in the dim-lit environment.
Sea of Stars, Vaadhoo Island in Maldives
Located in Raa Atoll, Vaadhoo Island in the Maldives is well-known for the natural phenomenon of the Sea of Stars where the blue waves of the cool waters naturally glow and sparkle in the dark. The brilliant blue color is a result of the natural chemical reaction of bioluminescence which occurs when the marine microorganism called phytoplankton is disturbed by oxygen.
Cave of the Crystals in Mexico
The Cave of the Crystals is located 980 feet underneath Naica's Chihuahua Desert in Mexico. Formed around 26 million years ago, the cave houses some of the largest formations to be ever discovered on Earth, including massive selenite crystals discovered in the cave's main chamber. The biggest crystal found here is 33 feet in length and weighs 55 tonnes.
Blood Falls in Antarctica
Blood Falls, the name itself sounds scary, right? Well, this waterfall is a completely natural phenomenon in Antarctica that was discovered by an Australian geologist in 1911. The red color is due to a complex chemical reaction created by iron oxide in saltwater when it comes in contact with oxygen. However, initially, scientists believed the cause to be red algae.
Located in the Kawachi Fuji Gardens in Japan's Kitakyushu, the exquisite Wisteria Tunnel wows visitors with its natural setting of cascading flowers. The 100-meter-long tunnel is no less than a fairytale setting with around 20 unique species of beautiful Wisteria flowers, ranging from colors like white to dark purple. April is the perfect time to visit when the tunnel is in full bloom.